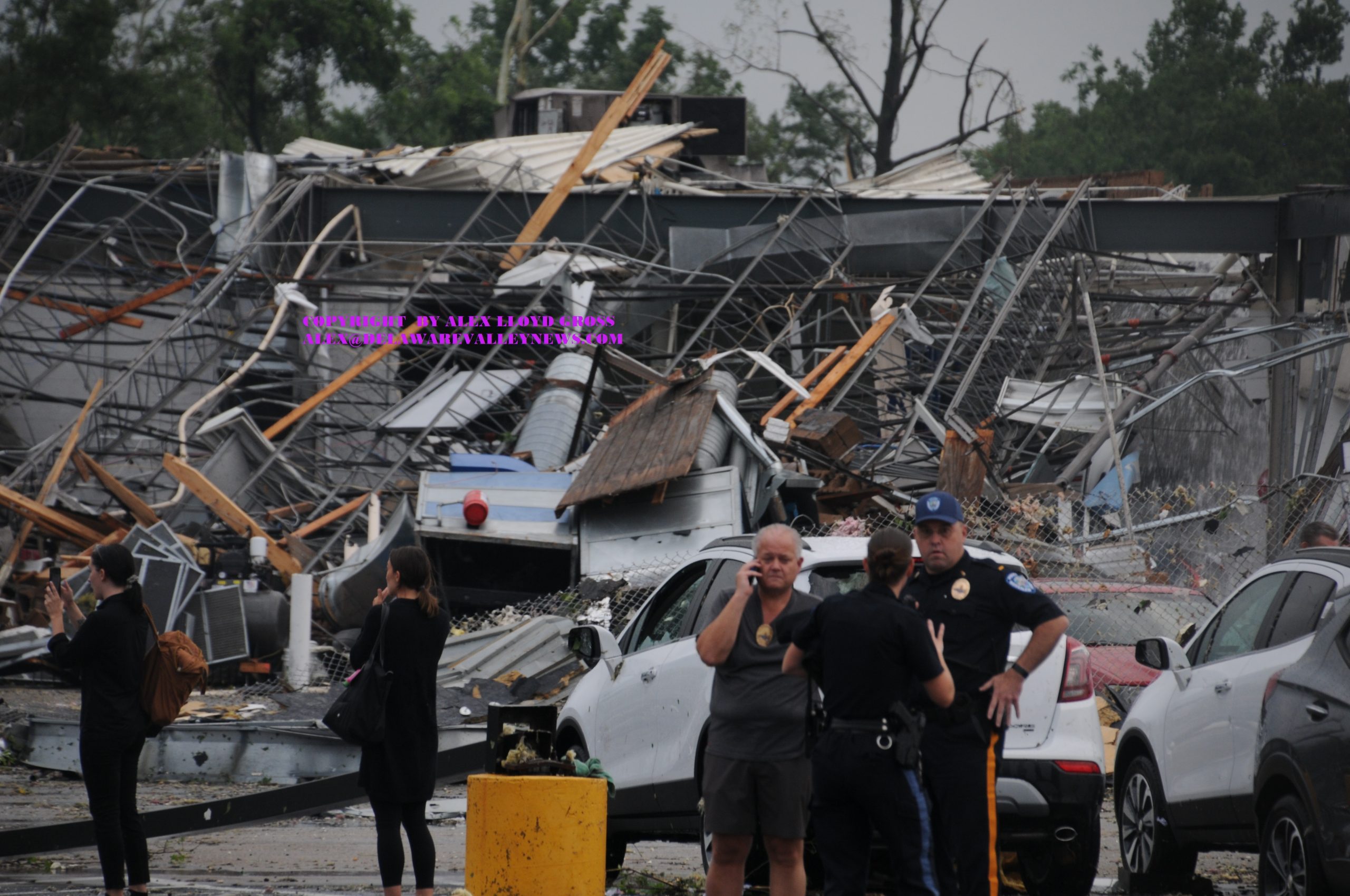 Major Tornado Destroys Car Dealership & Trailer Park In Bensalem
---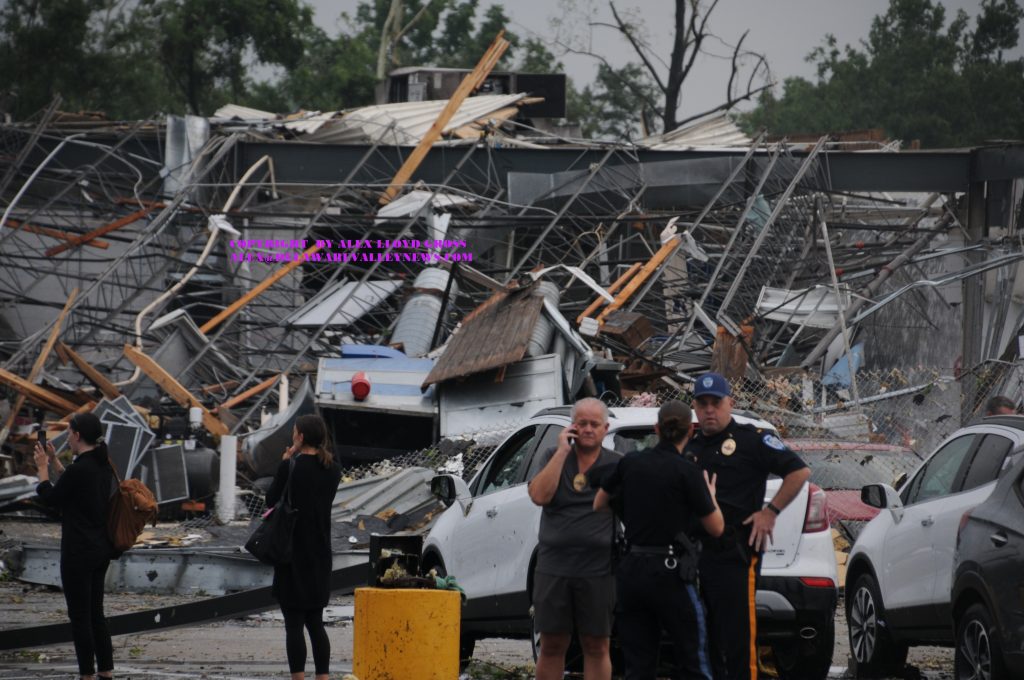 by  by Alex Lloyd Gross
July 29 2021
Just after 7:00 PM  the National Weather Service  Issued a tornado warning.  By 7:15 PM the damage was done. The Faulkner car dealership on the 4200 block of Street Road  was destroyed as a tornado came through and touched down. Employees that were working huddled in a bathroom. As glass broke and vehicles got thrown around. When they emerged, they had no business come come back to.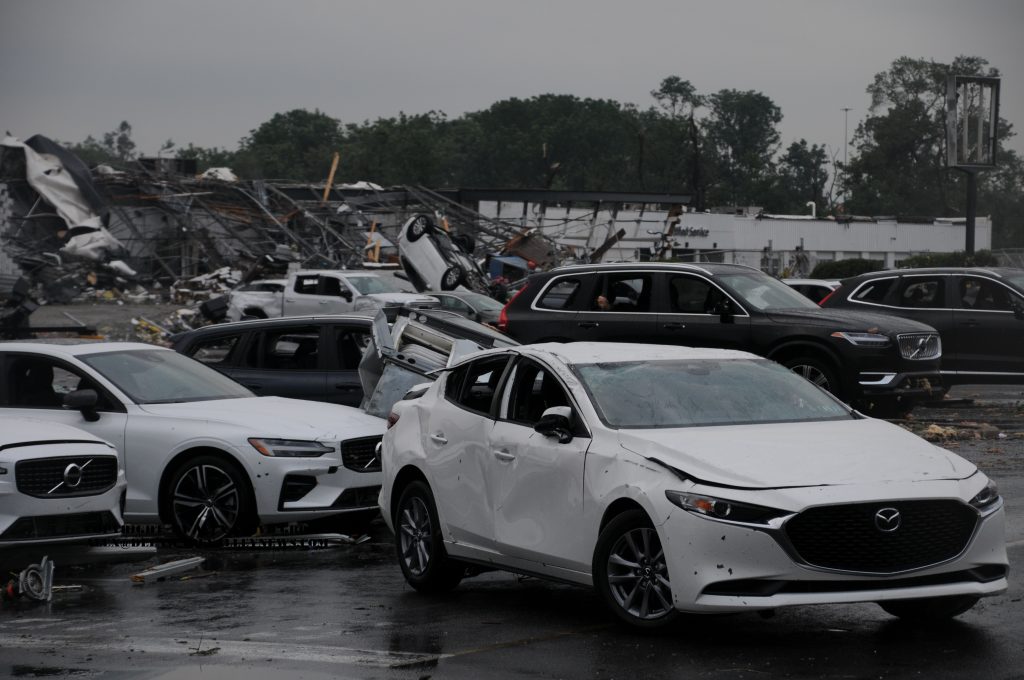 The damage on a rough estimate is in the 10's of millions of dollars.  Roofs were blown off. The service building completely collapsed.  Injuries were minor. Scrapes and bruises.  Multiple ambulances rushed to the scene and most of them left with no patients. This could have been a LOT worse. Cars were  tossed around like toys. You might miss the sign on busy Street Road as it was blown off too.
Emergency vehicles raced up and down the 4200 block of Street Road. Trees were on houses on Garfield Street. A trailer park suffered serious damage on Old Lincoln Highway, as trees came down. To make matters worse , trees blocked access for emergency vehicles and personnel.  If a tree takes down wires,  it cannot be moved until PECO kills the power a confirms the power if off. Otherwise,  anyone that comes in contact with the tree or wires could be killed.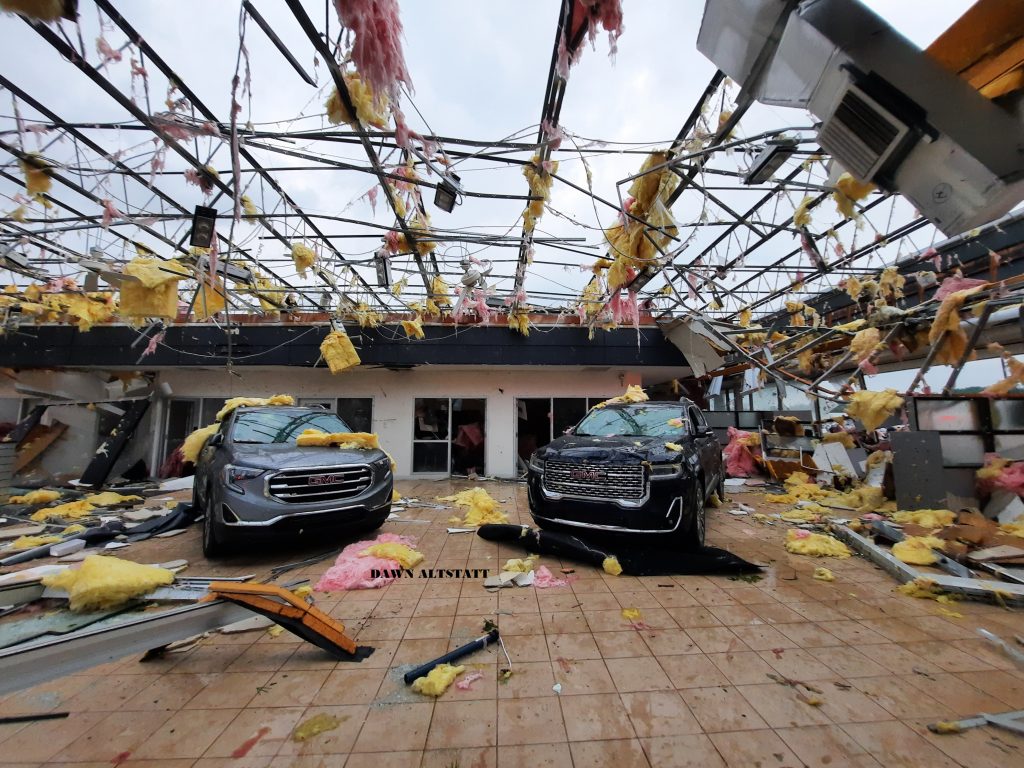 It is unknown what strength the tornado was that came through.   That will be determined the the National Weather Service.  The silver lining is no one was ki9lled. Had this been a few hours earlier, the story might have been different.  Many vehicles left in or around the service department have been destroyed.
All of the resources of Bensalem Township have been activated in order to respond to the severe weather in Bensalem Township. Be advised that there are multiple road closures in effect until further notice. The current list includes a complete closure of Street Road from Richlieu Road to Trevose Road; Old Lincoln Highway from Route 1 to Bristol Road; The area of Linconia Park has also been closed to all traffic. We are providing shelter to any residents that have been displaced by the storm. If you are in need of shelter, call Bensalem Police at (215) 633-3719.
This story will be updated.