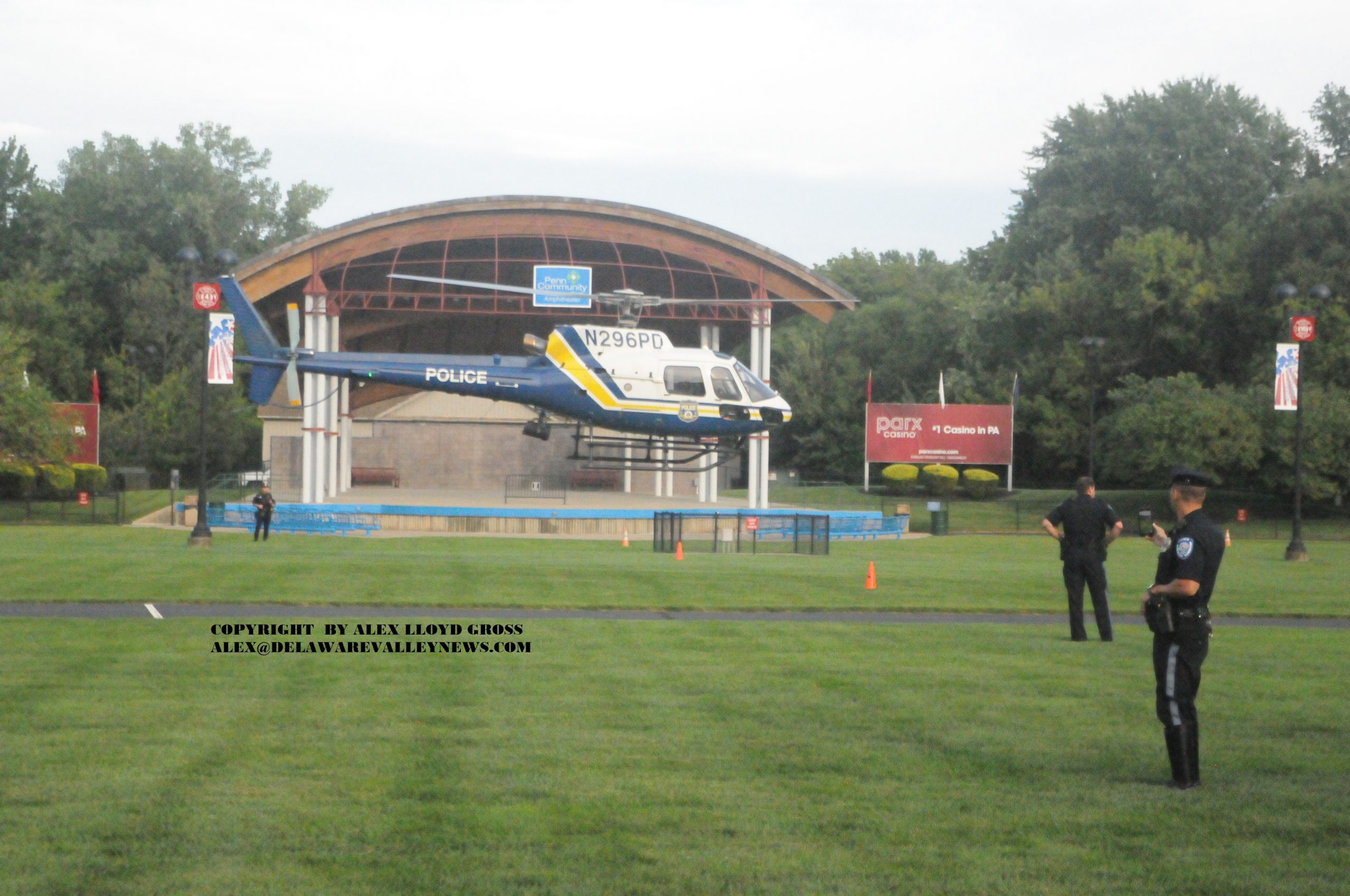 NNO In Lower Bucks Draws Large Crowds and Philly Police Chopper
---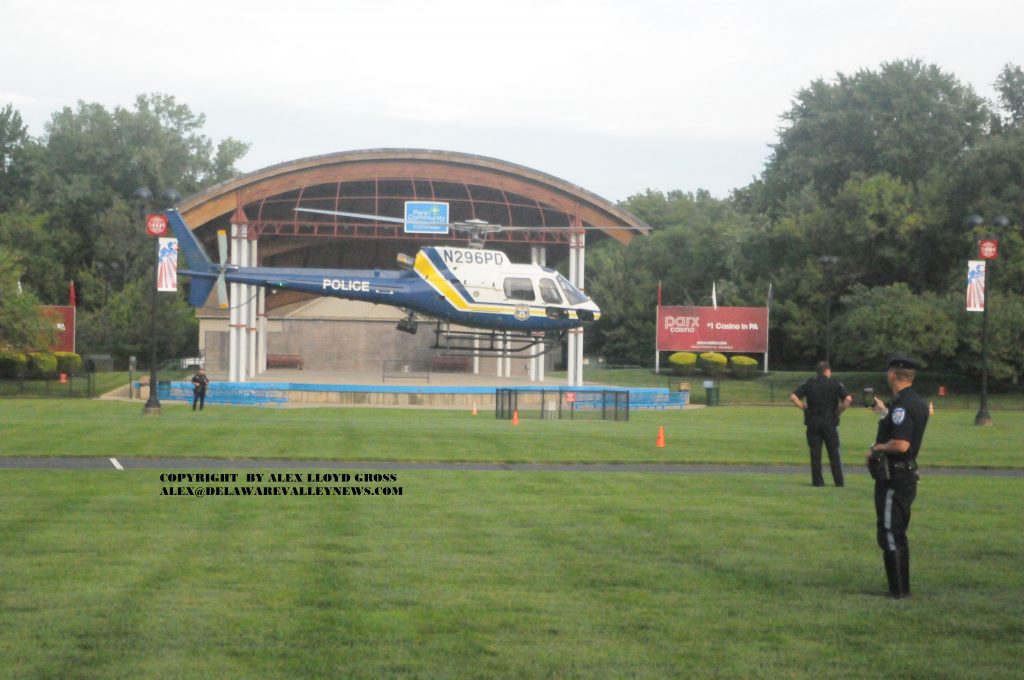 by Alex Lloyd Gross
August 4 2021
National Night Out has evolved since a few people sat on their front porch. Police Stations in the city have their own events to show off the district. Suburban police departments  do what works best for them. From a small table at the police station with pamphlets, to bounce houses, dancing, firetrucks and K-9 demonstrations.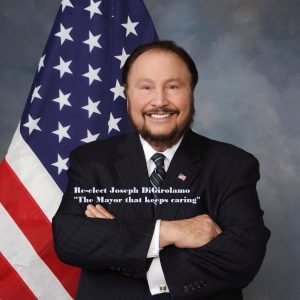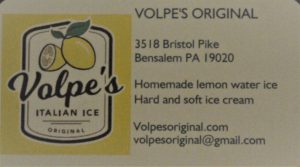 In Bensalem Twp, Bucks County PA, just before 7:00 PM, a helicopter from the Philadelphia Police Department flew over head,and people through it was cool.  Things were about to get cooler.  The helicopter got lower and it was going to land.  Then  people could line up for a tour of the chopper.  Kids could pretend they were pilots and  within a few moments, the line for a quick tour or selfie with the chopper was up to about a 10 minutes wait.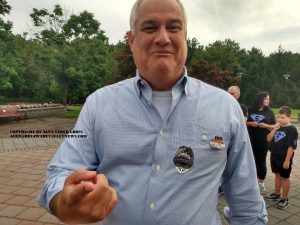 District Attorney Matt Weintraub showed up, stood in line for some free swag at Sarah Jo Barrett's table,  and became an honorary dog warden.  Barrett is the Animal Control Officer for the township.   She was giving out tips  to keep pets safe.   In the same area as her vehicle, the SWAT units, command post and Crime Scene Unit were put on display.
Of course, crime prevention materials were given out, and the FBI even send a representative. One thing the FBI was preaching is not to post things on social media you would regret later.  The includes text messaging.  Teenagers exchange naked photos  and then those photos get shared.   Or a teenager posts about going out drinking and doing drugs.  When that kid applies for a job  or college, the prospective college or employer will want to examine their social media accounts, right then.  A simple post could deny them a good education or a good job.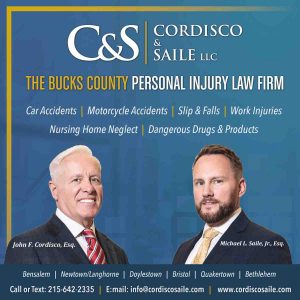 Just  up the road In Bristol Twp,  the new park at the township complex was the centerpiece for their National Night Out.  All emergency services were represented, such as fire and EMS.   A dunk tank was set up and ki9ds of all ages got to try to dunk the cop.  Different  agencies and organizations had set up booths, such as A Womans Place and  Bucks County Department of Health, to dispel false narratives about getting the COVID vaccine.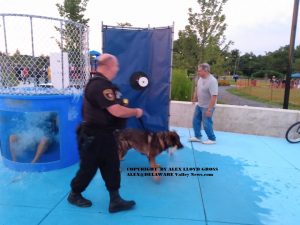 Both events were well attended and they were not limited to residents of those respective towns.  National Night Out activities run from about 5:30 and last until about 9:00 PM at most departments and stations.  The idea  has morphed it's way from sitting on the front porch to going out to meet the officers in your departments.