White House" No Dogs Left In Afghanistan At Airport".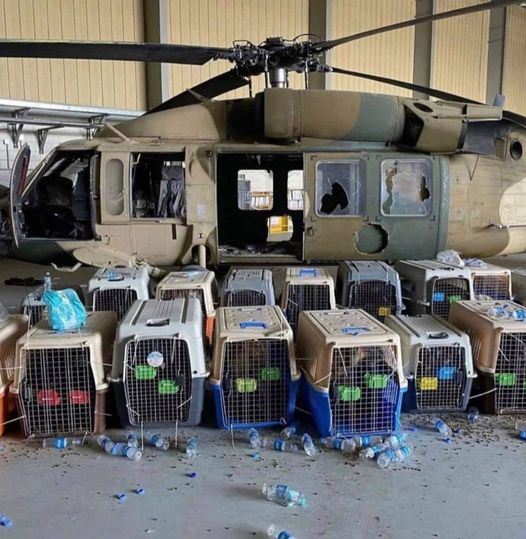 White House" No Dogs Left In Afghanistan At Airport".
---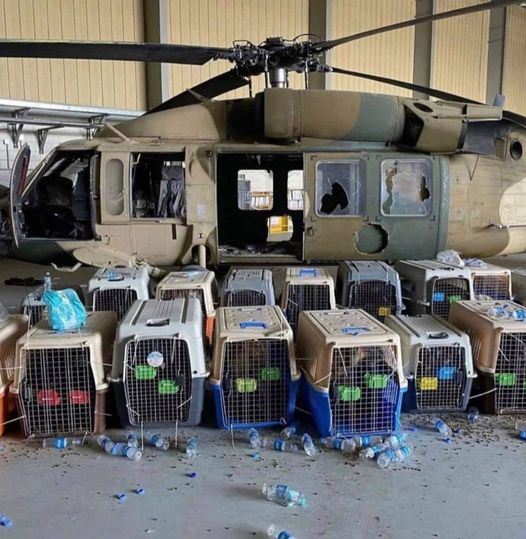 by Alex Lloyd Gross
A photo of several dogs in cages  is circulating on social media, with a helicopter in the background. The captions and narrative surrounding the photo is the American Military Forces abandoned the animals and left them to fend for themselves.  This heartless  action is enough to infuriate anyone and whoever is responsible for this should be  tortured. That are the comments left o9n social media by animal lovers across the globe upon seeing the photo.
Except none of it is true.  According to a statement by Pentagon Press Liason John Kirby, " To correct erroneous reports, the U.S. Military did not leave any dogs in cages at Hamid Karzai International Airport, including the reported military working dogs. Photos circulating online were animals under the care of the Kabul Small Animal Rescue, not dogs under our care." It is unknown if reports that these dogs belonged to a private security service.
The dogs were not service dogs nor were they soldiers pets left behind.  If indeed these animals belonged to the refugees that came to America,  the Biden administration should move Heaven and Earth  to reunite them  with their owners on America soil.
Beyond the above statement, nothing else is known about the animals  or why the photo was taken.  .