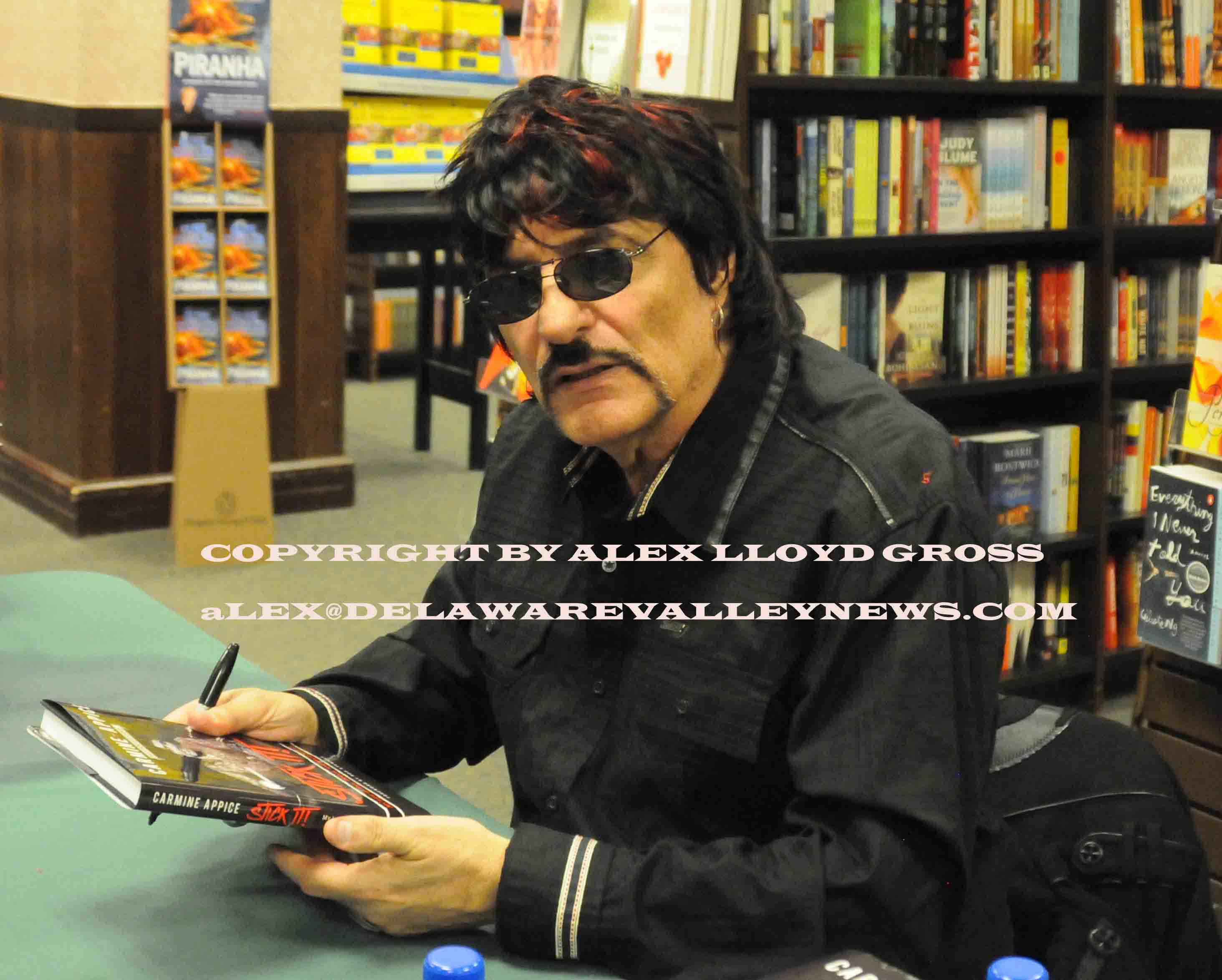 Drumming Legend Carmine Appice Talks about His Show and New Music
November 17, 2021
---
by Alex Lloyd Gross
Carmine Appice  can't wait until you hear his music.  He has a new record out called Energy Overload. "I have a studio n the house and I recorded the Overload record here, and the new Vanilla Fudge record, "Stop In the Name of Love". i spent just about all of COVID in my studio,: he said.   The record is out, a video was done for the fist single, "Rocket To the Sun"  and we are doing another video for a song called "Flower Child", Appice said.
"What we tried to do with this record was to try to make it not over grown fast noted guitar player, we tried to put a lot of hook in it so people will remember it. I've had people tell me they listen to it and woke up with some guitar hooks in their mind, which is a good sign," Carmine laughed.  Then the phone rang , interrupted the interview. and it was a scam call. "I get them all the time, I just got one about a car warranty. I told them I don't have a car so stop calling me," Appice laughed.
Truth be told, this man can afford almost any car he wanted  He has been around for a while. If you don't remember him from Vanilla Fudge, you should remember him from his stint with  Ozzy Osbourne. . He is an accomplished drummer who was on tour with Ozzy Osbourne in 1982.. In his book called Stick It, he relates to an incident where Sharon Osbourne got jealous of him, thinking his drum solo was upstaging her husband.  so she sabotaged a stage effect that was with his solo,  he said. "There was a full page ad in the newspaper about me doing a master class and giving that money to UNICEF, to generate PR. When I went to the show, that article was all over the backstage, along with T shirts hung up with my head cut off of them," he said.  He is so far removed from that he had to write a book because no one would believe it.
His first single "Rocket To the Sun", is an interesting song. "I had a drum track that I had in the can and   I sent it to Fernando Perdomo  , who worked on the record with me. I sent it to him and asked him if he could do something with it and he did, that song is Rocket To the Sun, Appice said. You can see that video below.. It's a cool instrumental record.
Like all musicians, Carmine just wants to get out and play. in front of people. "Thank God I had my studio or I would have been bored as hell" Appice said while lamenting on 2020 that shut down all events.  Now Appice is out and playing, he is noticing a different climate,  some venues will not allow fans into the building unless they have proof of vaccination pr a negative COVID Test. That includes his recent show at the Keswick Theater .
You can get his new record here.
It's bound to get critical acclaim. Carmine has so many awards "I have no where to put them," he joked. This includes a gold record for his work on Pink Floyd's track "Dogs of War ", and a signed letter from Fred Astaire. he got that when Gregory Peck gave him a book on drumming in 1979.