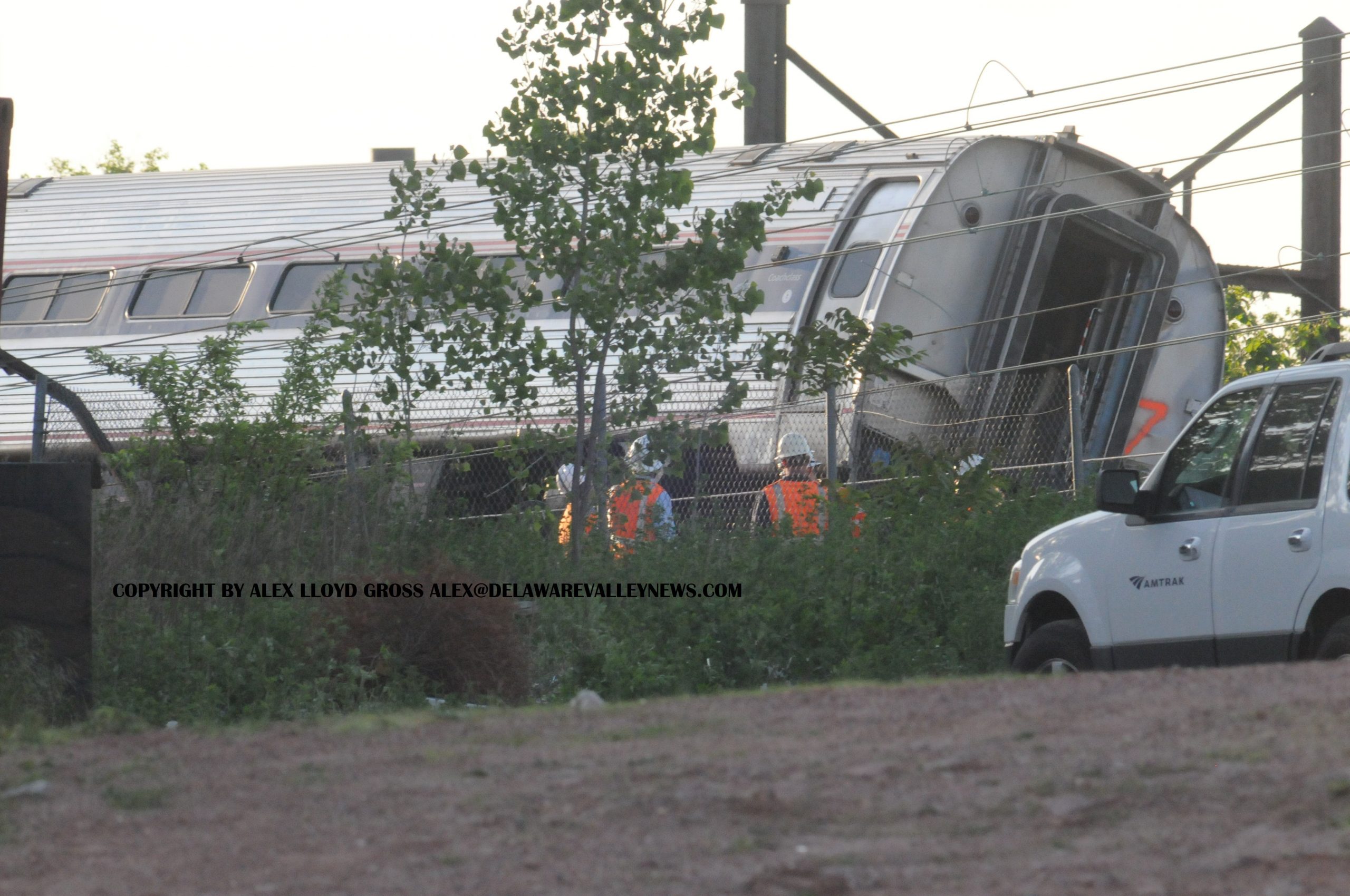 Amtrak Conductor NOT Guilty In Train Derailment
---
by Alex Lloyd Gross
March 4,2022
It was not criminal. There was no criminal intent. The jury bought the defense that "situational disorientation" distracted conductor Brandon Bostian   and caused a derailment of an Amtrak train that caused eight people to lose their lives in May 2015.  There were reports of people throwing rocks at trains. He was listening to the radio and temporarily forgot where he was, and took a curve too fast, he lawyers argued.
After Bostian was investigated,  by the National Transportation and Safety Board  they determined that the crash was not criminal. Seth Williams, who was the Philadelphia District Attorney at the time declined to file charges.
The state Attorney General, Josh Shapiro did file criminal charges  with only a few hours left in the day before the statue of limitations would expire. The trial was delayed  due to the pandemic and other scheduling conflicts . Bostian finally had his day in court this week and after less than two hours of deliberations, a jury determined he was not guilty of involuntary manslaughter and reckless endangerment today..
Supporters of Bostian feel that the trail was a tremendous waste of resources.  Attorney General Josh Shapiro brought the charges after pressure from family members of those injured or killed . By the time the incident was over,  eight people were dead and over 200 sustained injuries. Those injuries involve broken bones to cuts and sprains. Amrak paid $265 million to settle the claims
Attorney General Josh Shapiro issued a statement. "There is no question that the excessive speed of the train that the defendant operated resulted in death and injury to his passengers. Our goal throughout this long legal process was to seek justice for each and every victim, and help bring victims' families and their loved ones closure. Ultimately, the jury did not find his actions to be criminal, and we respect the jury's verdict."