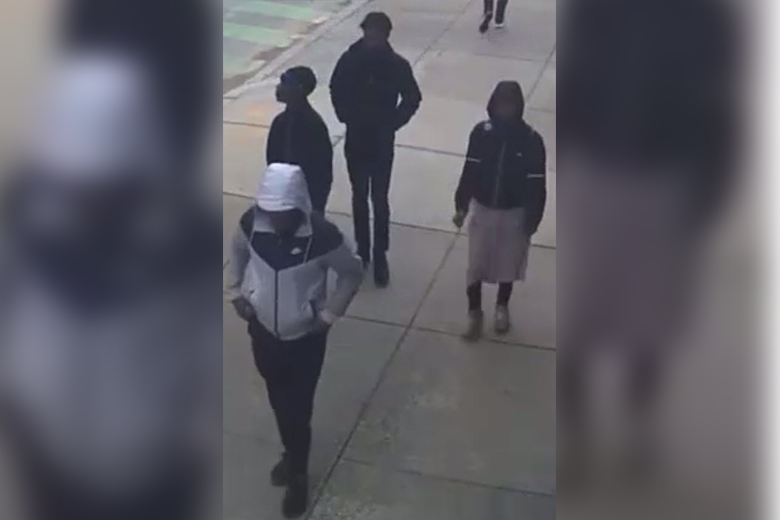 Philly Police Looking For Group Of Thugs Who Assaulted Male
---
by Alex Lloyd Gross
A legitimate tough guy  will fight someone one on one. No weapons  They have  the maturity to know they can take care of themselves if trouble come their way.  There is no need to assault other people for no reason.  Tough guys have nothing to prove to anyone.  Cowards are different. They will never fight someone one on one. They only attack when they have friends around and they think it is funny or acceptable to target people for no reason, or a reason only they can come up with. Some media outlets call it a "Wolf Pack" attack. It's not.  Thy are cowards. Pretend tough guys.
When you group a bunch of cowards together and they attack someone they become thugs.  On April 6, 2022  a group of at least four black males saw a 37 year old male  on the 1300 block of Spruce Street.  The victim was minding his own business, so the thugs thought it was a good idea to beat him up. With no warning, at 5:45 PM, the group then grabbed the victim and kicked him even when he fell down. He suffered a  fractured orbital bone around his eye and a broken nose.
The thugs were caught on camera. They were too stupid to cover their faces. Now everyone knows their faces.  You can see the video below. Police are looking to identify them so they can arrest them.
f you see these suspects do not approach, contact 911 immediately.
To submit a tip via telephone, dial 215.686.TIPS (8477) or text a tip to 215.686.TIPS (8477).
All tips will be confidential.
If you have any information about this crime or these suspects, please contact:
Central Detective Division:
215-686-3093/3094