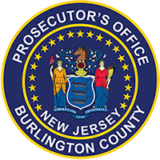 Woman Found Shot To Death At Palmyra Car Wash
---
by Alex Lloyd Gross
April 20, 2022
Police in Palmyra New Jersey  are reporting that they found the body of Alicia Stilley of Cinnaminson  New Jersey laying next to her car in the bay of the Hot Wet and Wax car wash  near  Route 73,  less than a mile from the Tacony Palmyra Bridge.
According to Scott Coffina, the Burlington County Prosecutor,  police arrived about 10:45 PM  April 19, 2022 along with medics, for a report of a woman bleeding at that location. Upon investigation, it was determined that Stilley was dead, having been shot.
No motive was given and no arrests have been made. Police are looking for security camera footage  to help them determine what happened. A complete autopsy will be done later today, authorities said.
Anyone with information that could help solve this crime is asked to call Burlington County Central Communications at 609-265-7113. Information can also be emailed to ti**@co.us or po****@pa*******.org.