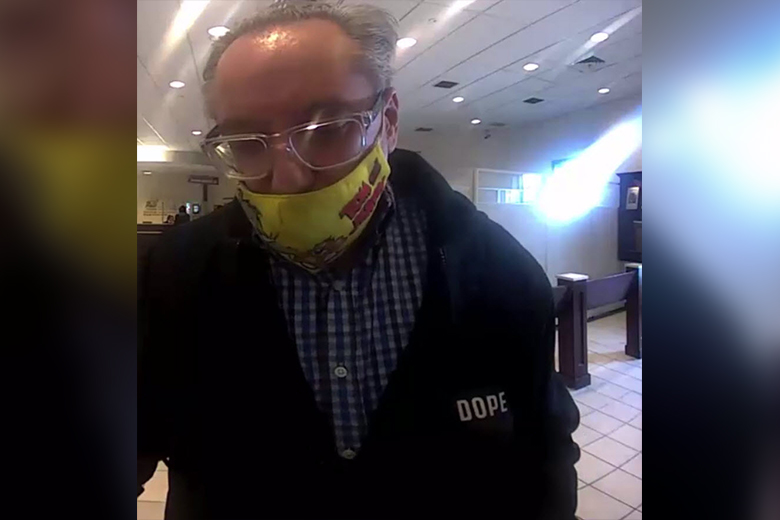 Watch As "DOPE" Uses Stolen Id To Cash Checks: VIDEO
---
by Alex Lloyd Gross
What would you call someone that steals someone's ID?  What would you call someone that uses that ID to cash ill gotten checks  in a bank covered in security cameras, while wearing  clothing with the word DOPE on it?  If the shoe fits, feel free to lace it up and wear it.  Police want to change the clothing in the above photo that this male is wearing to an orange jumpsuit.
Police just released video of an identity thief  from an incident on March 23, 2022.  It is now May 1, 2022. Police are still looking for him. This happened  at a bank located at 2620 W Hunting Park Ave  The exact amount stolen was not released. The male is between 50 to 60 years old.
Suspect Description: White male 50-60 years old wearing glasses, blue coat with "DOPE" above the left pocket and wearing a "Tom and Jerry" mask.
If you see this suspect do not approach, contact 911 immediately.
To submit a tip via telephone, dial 215.686.TIPS (8477) or text a tip to 215.686.TIPS (8477).
All tips will be confidential.
If you have any information about this crime or this suspect, please contact:
Northwest Detective Division:
215-686-3353/3354
DC 22-39-014581