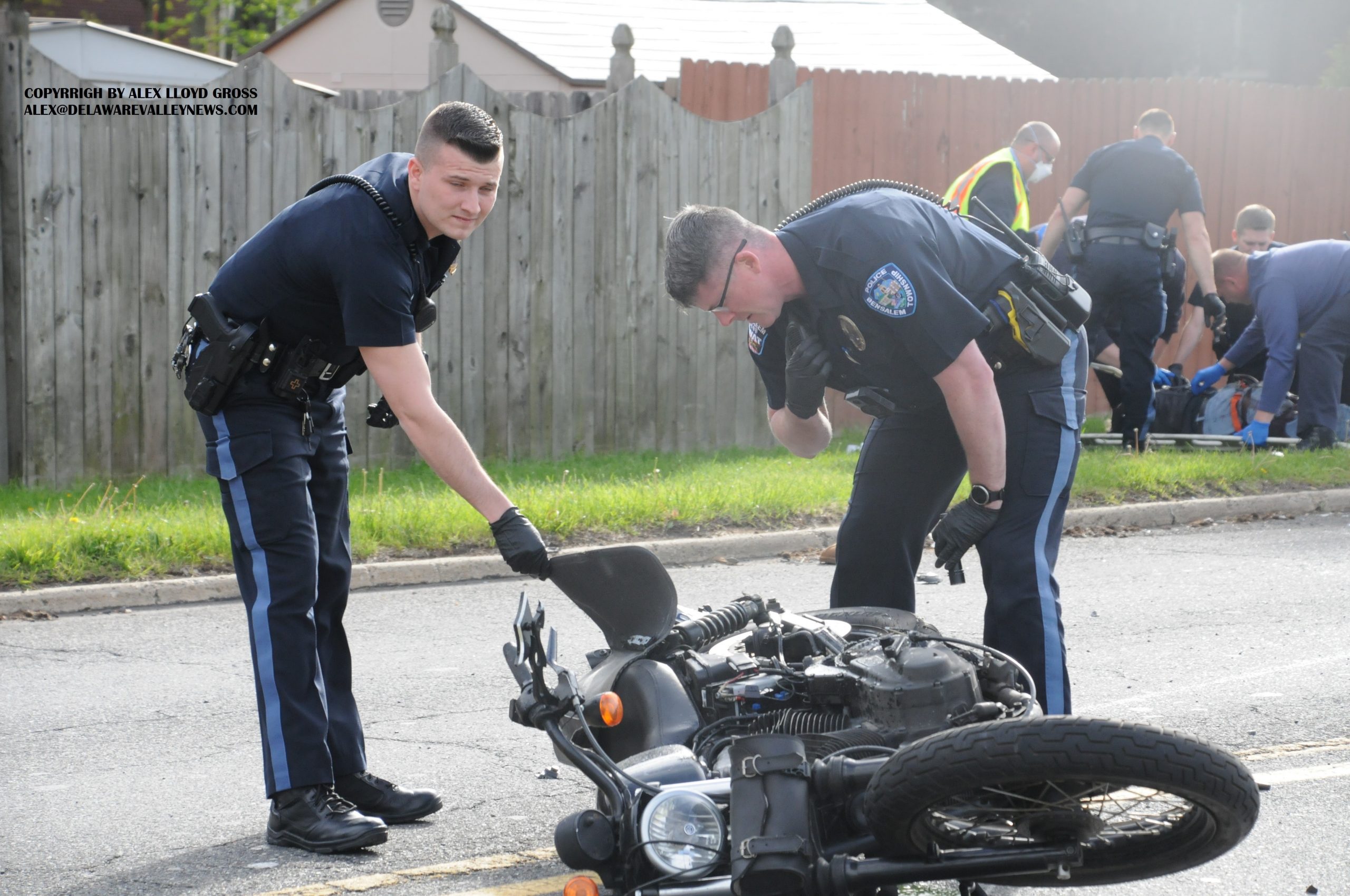 Two People Seriously Hurt In Bensalem Motorcycle Crash
---
by Alex Lloyd Gross
May 8,2022
A 911 call came in for a serious motorcycle crash in Bensalem. Callers  did the right thing by trying to get help, but they gave dispatchers the wrong location, which was abut a quarter mile down the road. Crews were originally called to Bensalem Boulevard and Trace Drive.   Fortunately, police and EMS personnel used Bridgewater Road to get to the dispatched location. When they arrived at Bridgewater and Trace, they found the accident. Of course the original location was checked to insure there was not a different accident.
A rider and passenger tried to follow a curve in the road and the driver could not turn in time. The bike started to skid as it was traveling towards Bensalem Boulevard.  The bike hit a curb, breaking it, causing the driver to come out of his shoes. Both the rider and passenger were thrown about 10 feet. The bike went even farther.  The crash happened about  5:15 PM
No other vehicles were involved.  Bridgewater Road was closed to traffic until the investigation was concluded. It could be hampered a bit because well meaning civilians moved evidence before the scene could be secured.