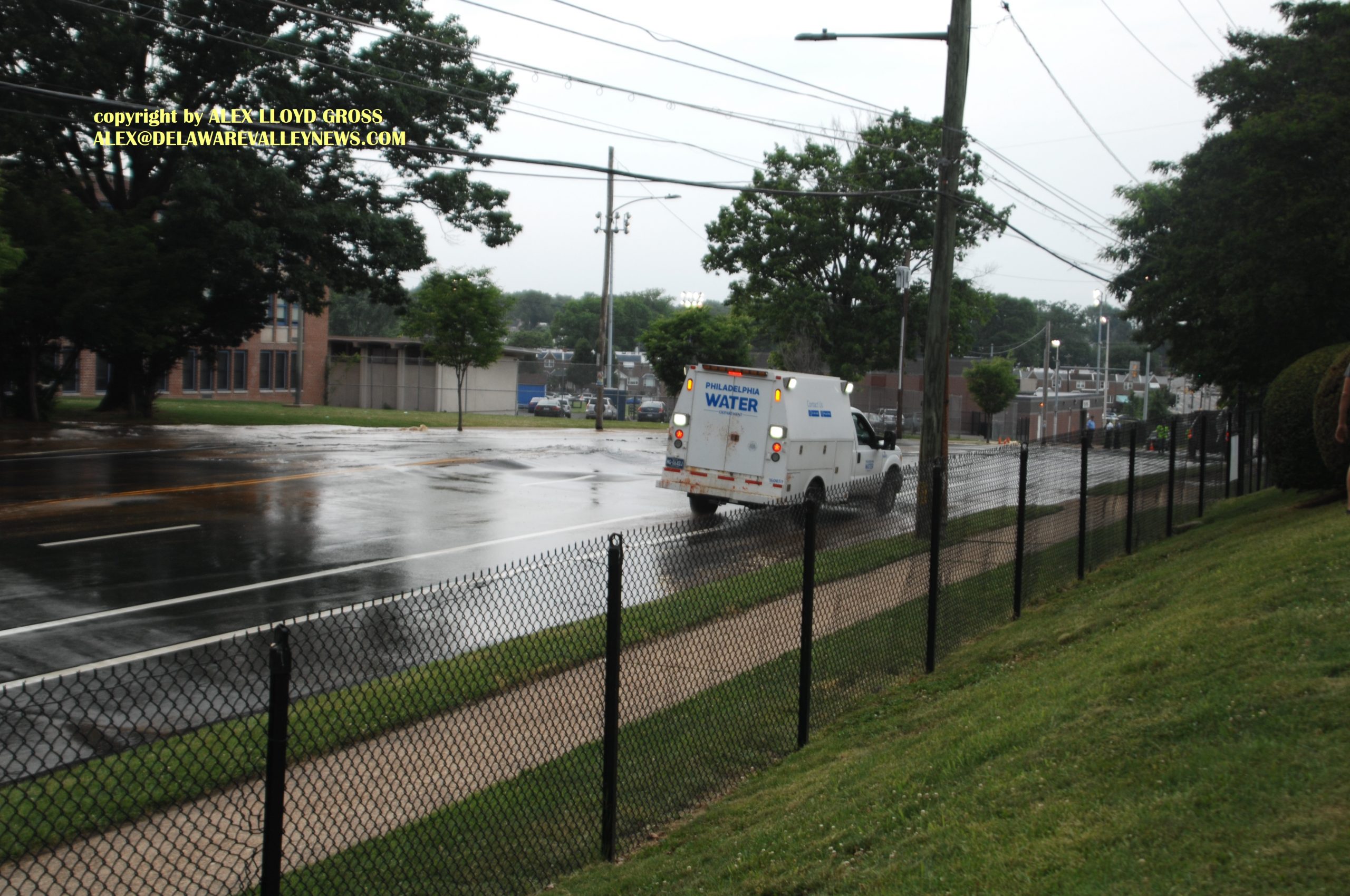 Water Main Break Shuts Down Academy Road
---
by Alex Lloyd Gross
June 1, 2022
A water main break flooded Academy Road near Willits Road , causing the road to buckle and the sidewalk to break apart. Police, who were at a local club, for a concert, which is right on the corner, were called to block traffic.  The main broke about 5:30 PM   By 6:40 PM, the road was impassable and had to be closed, before a giant hole opened up in the street.
Water service was closed off for many area residents and businesses, including Canstatters, which was hosting the first night of the Pennypack Music Festival.  The show went on as scheduled. By 7:15 PM Water Department crew members started to arrive. They have to close the water, pull out the old main and install a new main, then seal the street back up.
The process can take a few days, depending on how involved it is.
.