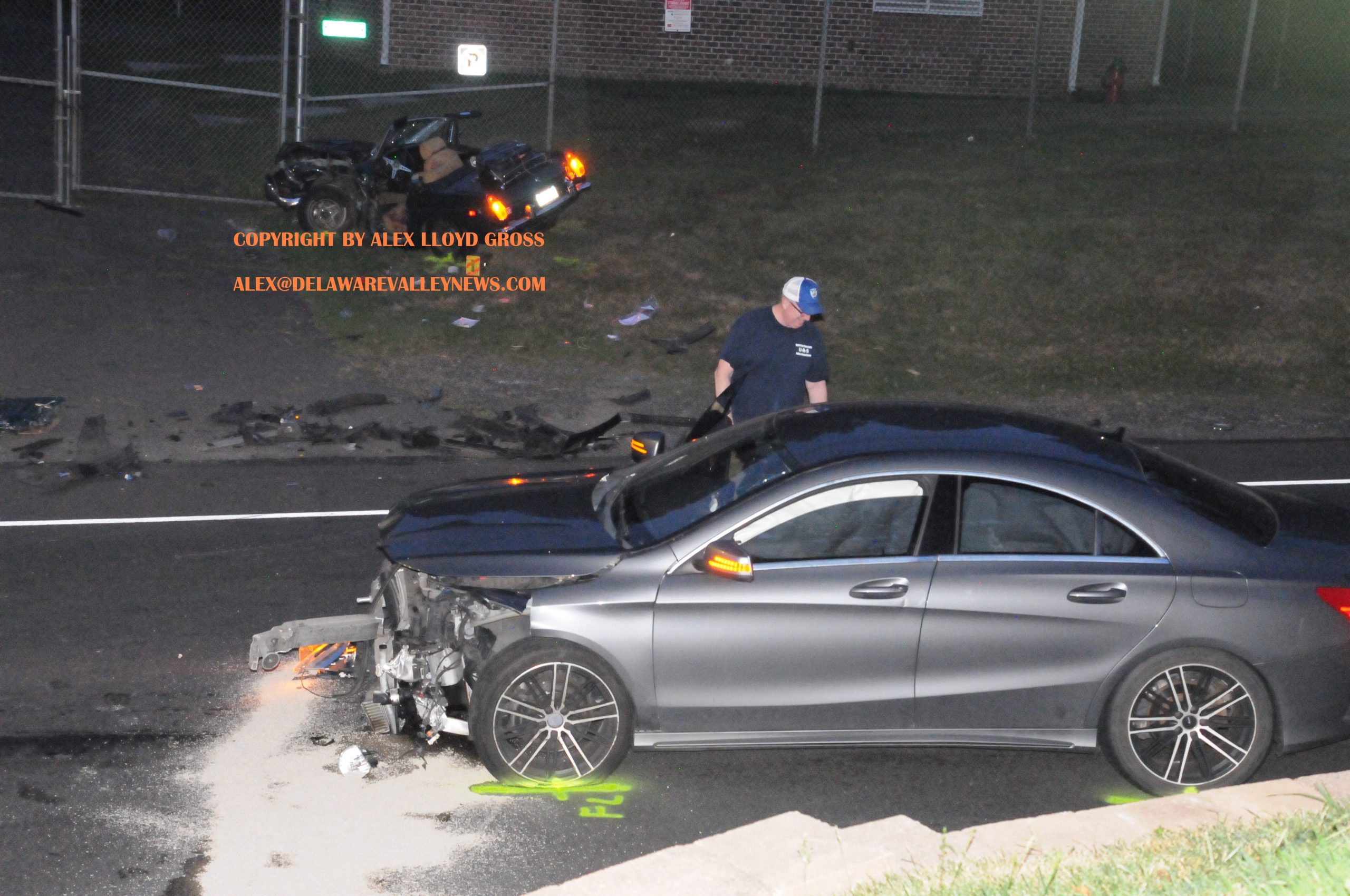 Fatal Crash In Bensalem Shuts Down Portion Of State Road
---
UPDATE JULY 22,2022  THE DECEDENT WAS IDENTIFIED BY POLICE AS PAUL MCGLONE OF CARBONDALE PA.  THE DRIVER OF THE OTHER VEHICLE WAS IDENTIFIED AS CROYDON RESIDENT JENNEADY LINNIK.  ORIGINAL STORY APPEARS BELOW.
by Alex Lloyd Gross
July 21,2022
One person was killed in a grinding, two car crash at the intersection of State Road and Haunted Lane. The crash happened last night around 7:00 PM.
When fire crews got on scene, they found one car on a berm, that had been pushed about 20 feet from the road. It was against a fence of a water treatment facility. One male in that car  was heavily trapped and had to be freed by  fire company responders. He did not survive the crash, police said, at the scene.
Preliminary reports indicate that a male driving a classic  vehicle  was on Haunted lane approaching State Road.  He did not stop at a posted stop sign and was struck by a south bound car on State Road. That driver sustained injuries as well, police said.  The force of the impact caused the classic car to spin out on control and come to rest against the fence. The other car was spun around and came to a resting position facing the opposite direction of where they were going, just south of the intersection.
The identity of the drivers has not been identified . This story will be updated when it becomes available.  State Road was closed from the Border with Bristol Twp. to Dunksferry Road.