Foreigner No Stranger To Parx Xcite Center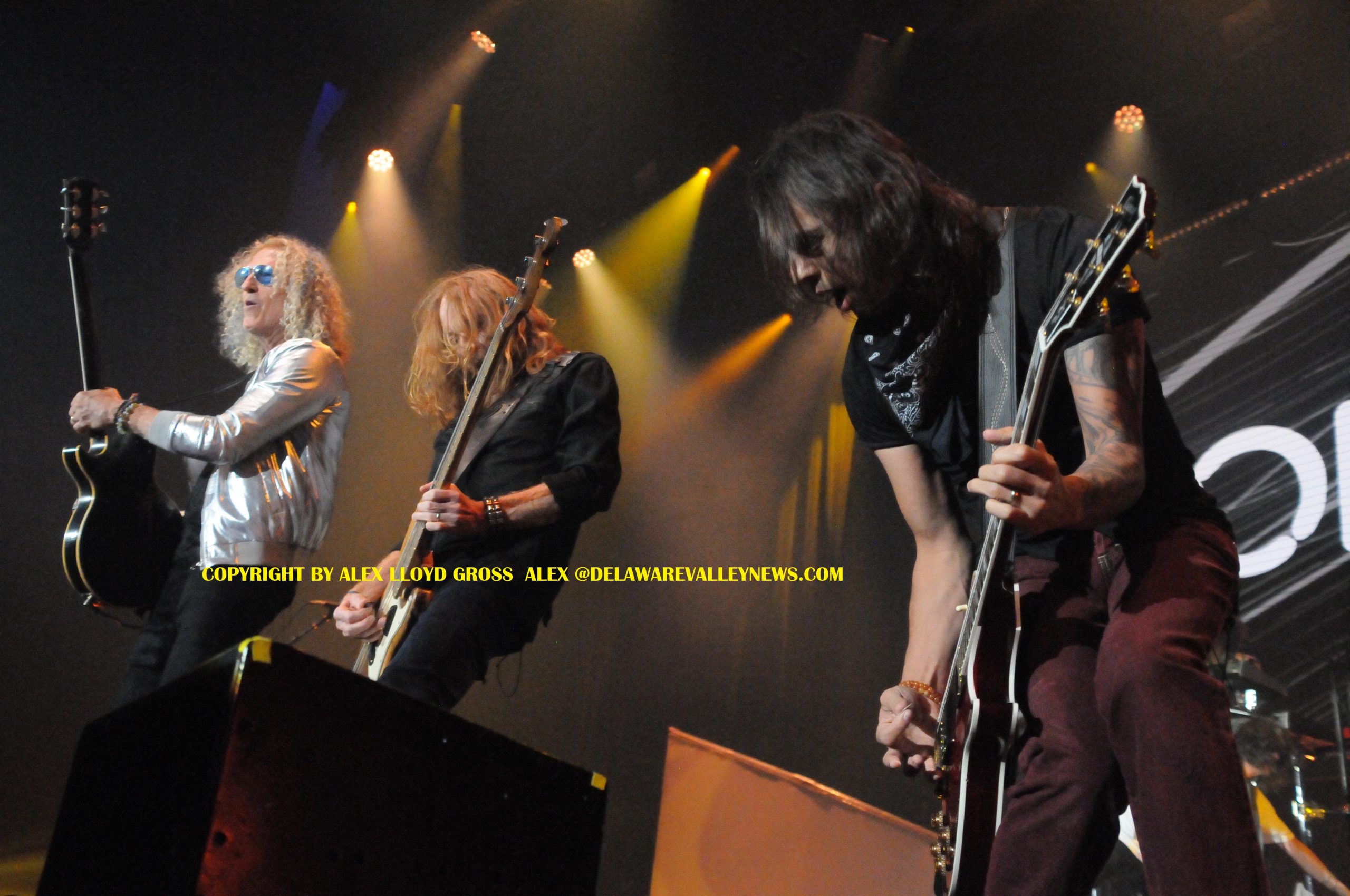 Foreigner No Stranger To Parx Xcite Center
---
by Alex Lloyd Gross
July 25, 2022
Classic rock band Foreigner is getting to be a fixture in Bensalem. They just played their second show here  on July 22, 2002 and they brought the hits with them.  Mick Jones, lead guitarist is not touring with the band this time. They did bring new guitarist Luis Maldonato  and a new show.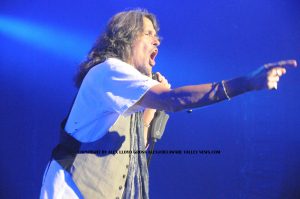 They were on stage for about 80 minutes, opening with "Double Vision". That song has served as a show opener for several tours now, and this band does it proud.  It's a straight up rocker off their second record.  Next up it was "Head Games', followed by "Cold As Ice" .  For the sold out crowd, it  meant that most of the seats were not filled. People were standing throughout out the show. They were dancing and they were having a good time.  A lot of them proved lead singer Kelly Hansen wrong when he asked those over 45 remembered when they could stand for an entire concert.  Most of them did for this show at Parx.
Throughout the show and especially towards the end, band members would toss guitar picks to the crowd, who would scramble for them.  The band is back with a vengeance, after being sidelined due to the pandemic shutdown. It's like a wild animal in a cage, it wants to get out. Foreigner wants to tour.  During the pandemic they raised money for their road crew, who could not work .
This year,the band donated $100,000 to the Ukraine during a series of Vegas benefit residency  shows.  If there was any down side to the show it was  a"greatest hits" show.that meant no time for deeper cuts like "Headknocker or "Inside Information".  Some people think they could have done away with the extended drum solo and put in another song. That is the thing with solos,  some people like them and others do not.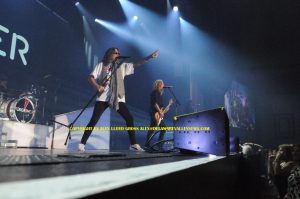 Foreigner did "Juke Box Hero" and "Long Long Way From Home". They closed the show with "Hot Blooded".  They used to bring up a local choir but the pandemic put a stop to that.  There was no choir on stage with the band during their show.  Lead singer Kelly Hansen used to look forward to that. For many of the kids it was their first chance singing in front  of a large audience.
Foreigner will be back in the area  on their next tour. It's a safe bet that if they play Parx it will be sold out again.