Joe Biden Came To Philly, Slams MAGA Movement In Speech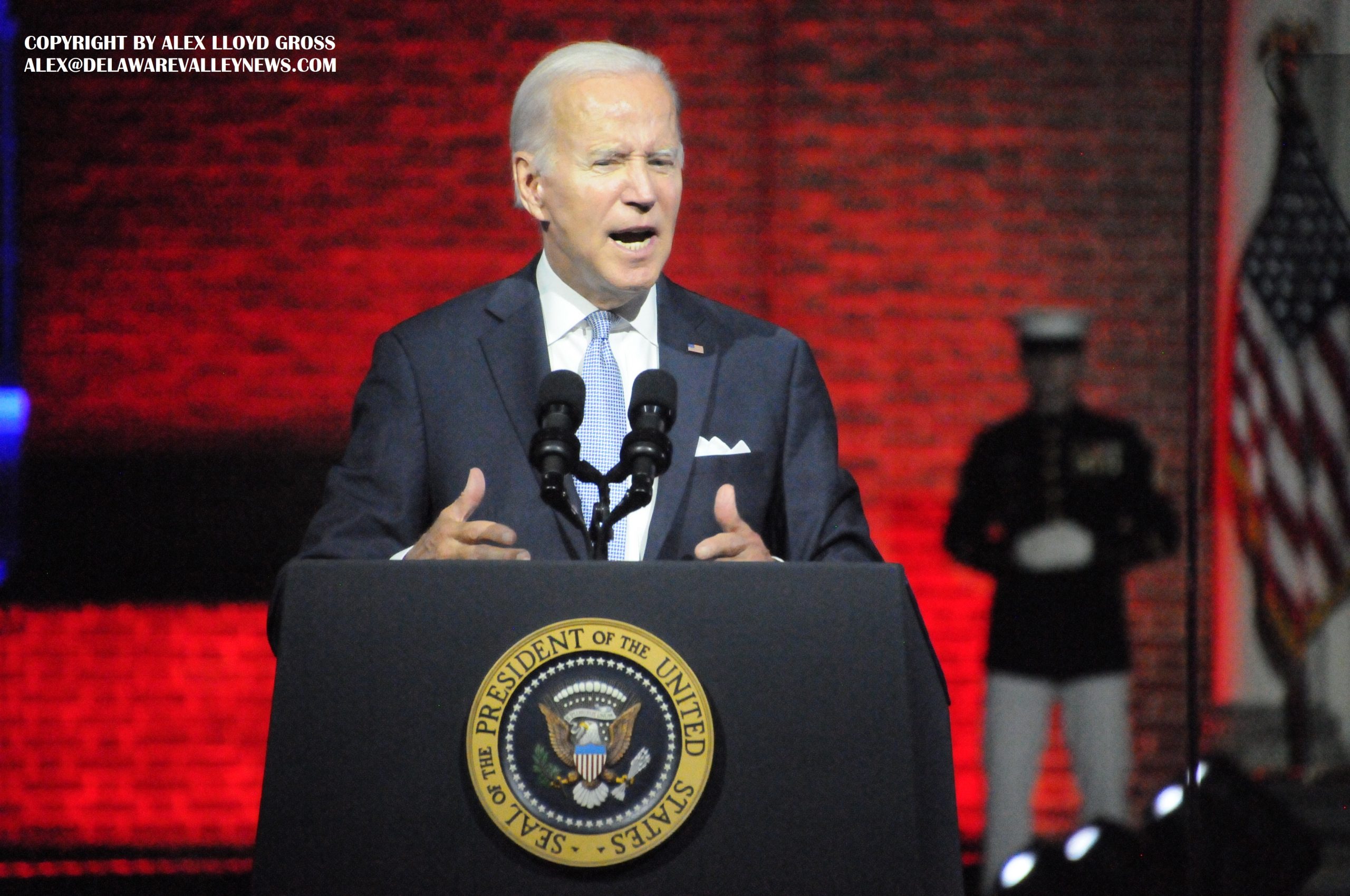 Joe Biden Came To Philly, Slams MAGA Movement In Speech
---
by Alex Lloyd Gross
Sep 2, 2022
President Joe Biden showed up at Independence Hall last night to give a prime time message to Americans.  For the most part, he denounced the MAGA movement as extreme ideology.  During the planned talk to the nation,  Biden walked out of the rear of the building where this country was founded.  It was just after 8:00 PM when he started his remarks.
He called the MAGA movement bad for the country, but not in so many words. "…in my view, is what is true: MAGA Republicans do not respect the Constitution. They do not believe in the rule of law. They do not recognize the will of the people.", Biden said.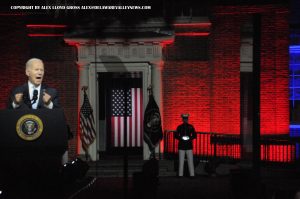 They refuse to accept the results of a free election. And they're working right now, as I speak, in state after state to give power to decide elections in America to partisans and cronies, empowering election deniers to undermine democracy itself.  There are certain Republican politicians that have embraced the MAGA culture and believe that Donald Trump is the greatest president ever.  These include Sarah Palin, who just lost a primary election in Alaska, disgraced former Mayor of New York Rudy Giuliani and in Pennsylvania Doug Mastriano who is running for Governor of Pennsylvania.
President Biden was quick to add that not all republicans accept the MAGA ideology.  Many Americans do and for some who went to the insurrection on January 6, 2021, it has cost them their freedom.  It is interesting to note that many who got arrested did so while Donald Trump was still president. He could have pardoned them but he did not, including some like Jenna Ryan who practically begged for a parson.Mastriano was in Washington DC and was at the US Capitol On January 6,  but will not answer questions about his involvement.  To those Americans that were incarcerated due to their participation in the Jan 6 insurrection, Donald Trump has yet to help them in any way.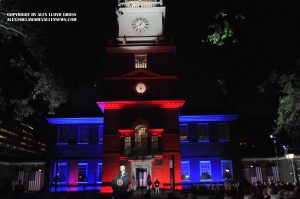 Prior to the speech, a Joe Biden supporter was removed from in front of Independence Hall. During the remarks, a few MAGA supporters could be heard from across the barricade. They were a distance away but loud enough to be acknowledged by the president. "Throughout our history, America has often made the greatest progress coming out of some of our darkest moments, like you're hearing in that bullhorn." President Biden said. referencing a male screaming the "F Joe Biden" chant.
He did not have any speakers preceded him on stage.  President Biden spoke for about 20 minutes than then left.    After his remarks, a few people gathered around the stage, taking selfies of them with the Presidential Seal in the background. Independence Hall was lit in red, blue and white lights, with the top of the building bathed in white light.  When it was over a few protesters made their way to the site of the speech, wearing Trump gear and t shirts with "Let's Go Brandon" on them.  They were not moved at all by the remarks. They never even heard them.