Doug Mastriano Invites Media To Warminster Rally
---
by Alex Lloyd Gross
Oct 1, 2022
Doug Mastriano, the republican candidate for Governor of Pennsylvania hates the main stream media with a passion. He hates them so much that he vowed to never grant them access to his campaign and has hired security to keep them out. In May of 2022, you may remember, he held a rally at the Fuge in Warminster and barred the media.
He returned to the Fuge today, October 1, 2022 and pulled an October surprise. The media was allowed in.  It would be interesting to hear him speak, to see and hear what was previously  off limits. Things were a bit different today, as opposed to that day in May.  For one, no other politician that was running was on the agenda to speak. Many think he is too extreme in his views and positions. Abortion, for example, he is not in favor of an abortion under any circumstances.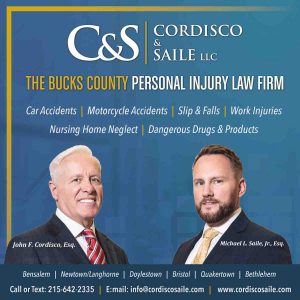 Jack Posobiec,  the far right TV and social media commentator spoke about some of the issues facing Pennsylvania, like crime, drugs  and Josh Shapiro's alleged shortcomings.  He claims that Shapiro,  who is running for governor as a democrat has done nothing for Norristown  except watch crime rise when he was a commissioner.
The Fuge holds about 750 people. The floor was filled with seats and just about every seat was filled. This was not a rally where only a few dozen people showed up. This was the faithful that Mastriano was speaking to. They support him and agree with him. The decision to allow media in was smart. It was done because his campaign realized they cannot win an election without media coverage. They do not want people to read on the internet or watch TV and hear what Shapiro was saying and then hear that Mastriano was not allowing media in. It was so bad media were doing entire feature articles on that and ignoring his platform.
A lot of what he said actually made sense. Crime is rampant, especially in Philly,  Police are not respected and men that become women should not compete in women's sports. He called Shapiro a "bum" and promised to end sanctuary cities in Pennsylvania. He also spoke about getting at the vast amount of natural gas buried in the state. However, he did not say how he would do it and  also protect the environment. He also made fun of Shapiro's height.
To win the election,which is on November 8, 2022 a candidate must show they are willing to work with the other side. If there are 10 people that are voting for you and three love you, you must convince  three more to win.  It sounds easier than it is. Mastriano  must  let people know he can work with the other side.He is a highly educated military officer.  He is accustomed to getting things his way. That is not going to play well with moderates, that are looking for a compromise.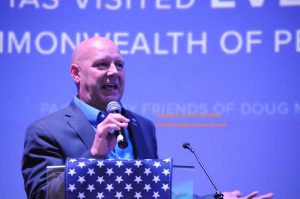 During his talk he blasted the media who is claims are biased for democrats and against him.  This event was open to the public, as long as people pre registered. In order to do that,  they had to visit Mastriano's web site.  Once they arrived, they had to show ID and then go inside and show it again. It was first come first served. It is doubtful that many people that were Shapiro supporters or even on the fence about who they were going to vote for  made the effort to attend.  This event did enable members of the press to attend and hear him speak.

Prior to the speeches a classic rock parody band was preforming, changing the words to popular rock songs They were pretty funny. Mastriano shared the stage with his wife Rebbie, who spoke about life growing up with her husband and why, in her opinion,  her husband should win the election.  Mastriano made a name for himself in the PA Senate by coming out against mandatory mask wearing and the closing of businesses. Mastriano ignored questions asked of him after the event as he was leaving.