Car and Driver Sought By Philly Cops For Wissinoming Fatal Hit and Run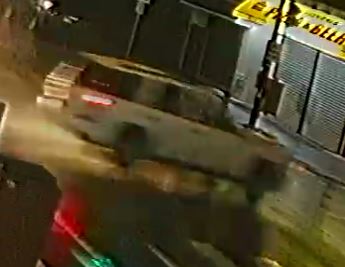 Car and Driver Sought By Philly Cops For Wissinoming Fatal Hit and Run
---
by Alex Lloyd Gross
Oct 3,2022
Philadelphia Police are looking to arrest the driver of a white SUV that struck and killed a pedestrian at the intersection of Torresdale & Robbins Avenues overnight on October 1, 2022.
It was just after 2;00 AM when the vehicle was east on Robbins Avenue, approaching Marsden Street.  The pedestrian, Octavia Aaron, from the 4600 block of Naples Street was struck by the vehicle mid block. She later died at Frankford Hospital .

Security cameras nearby captured the accident and  police released the above photo of the vehicle.  If you know who it belongs to, or see  a white SUV with damage to the front.police want to hear from you.