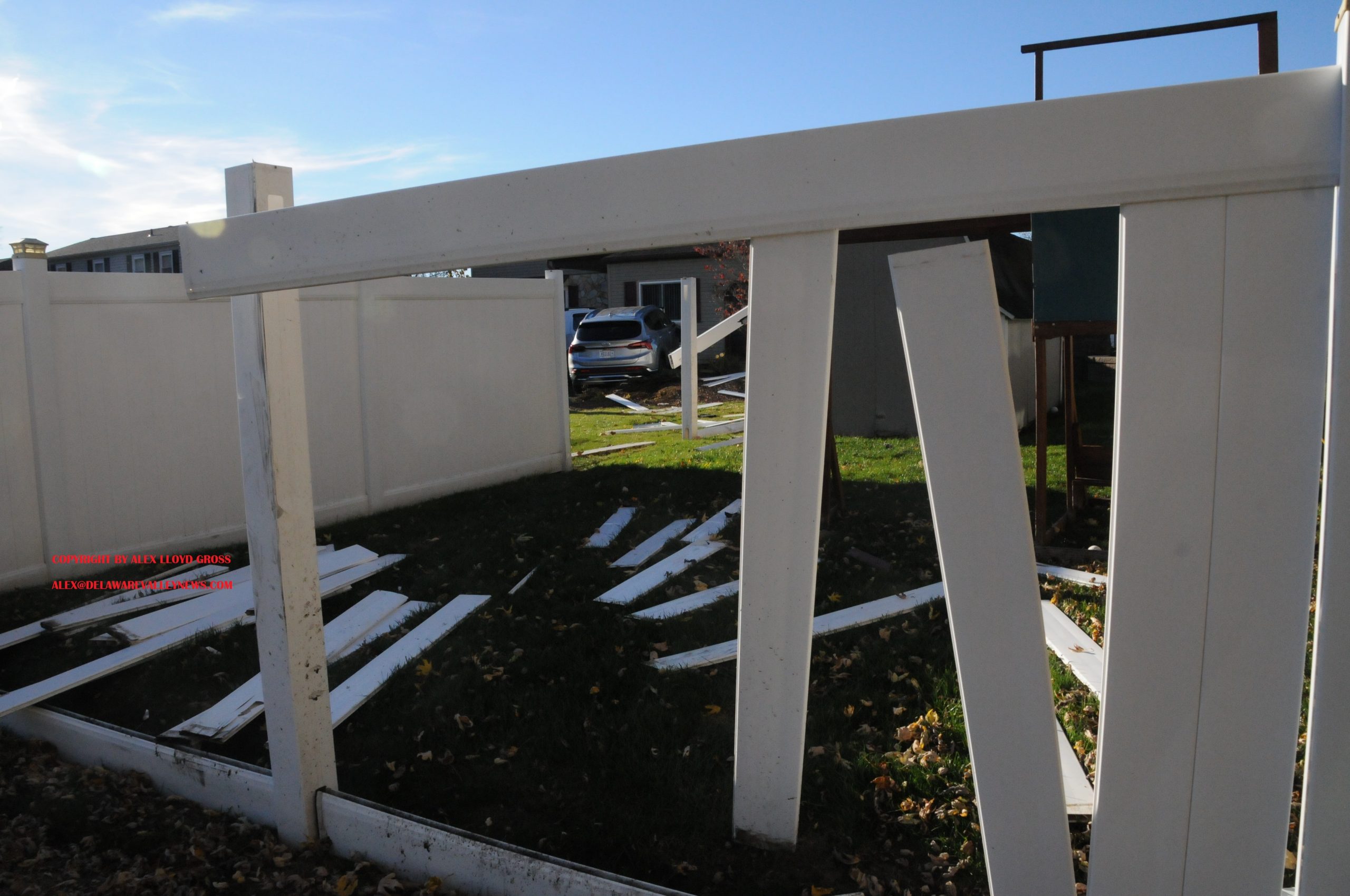 Driver Plows Vehicle Through Fence and Into Parked Car In Bensalem
---
by Alex Lloyd Gross
Nov 8,2022
Police , fire and EMS were called to the 6000 block of Hulmeville Road about 3:00 PM today.  The driver of a Santa Fe  had a minor accident with another car.
For unknown reasons, the Huyndai then took off and plowed through a fence and hit a shed, before slamming into a parked car. Unfortunately, there was a pedestrian that was in the driveway when the crash happened, who police said sustained a minor injury.
The driver of the car was briefly trapped and was freed by the fire department.  His injuries were said to be not life threatening.  Police said that  no charges will be filed until after the investigation, if any are warranted. Police could not explain why the driver plowed through the fence.