Shapiro and Fetterman Ride Blue Wave In Election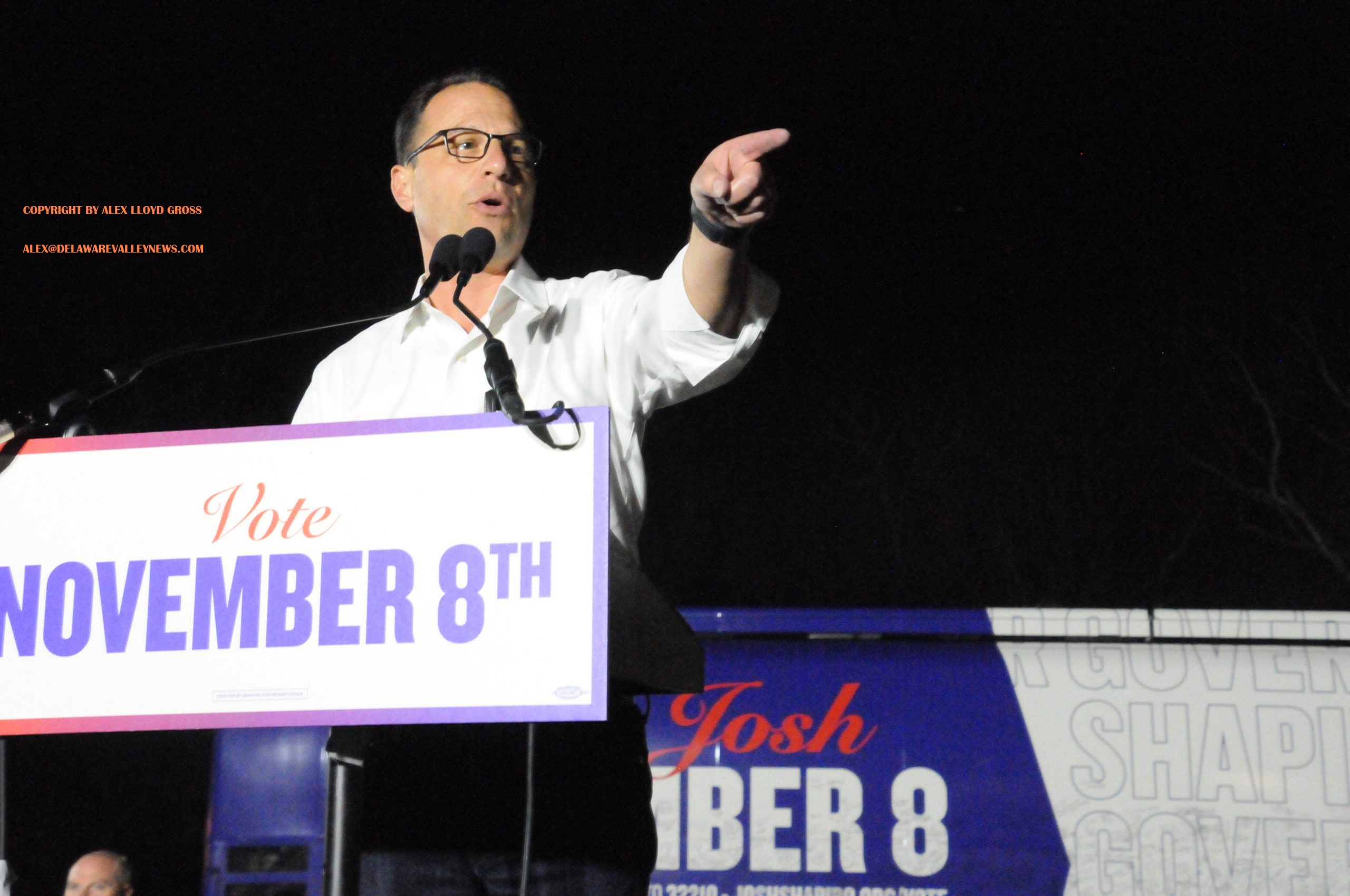 Shapiro and Fetterman Ride Blue Wave In Election
---
by Alex Lloyd Gross
Nov 9, 2022
The annoying television ads, robocalls and endless post cards are done, for now.  Josh Shapiro  is the next Governor of Pennsylvania, easily defeating Doug Mastriano, a senator who  got in trouble with his own party when he kept challenging the 2020 election results. According to Mastriano, Donald Trump won that election and there was massive voter fraud. Mastriano even went to Washington DC on January 6 . He denied storming the capitol and he refused to answer questions from the January 6th Committee.
Mastriano at first refused to give media outlets any access to his campaign.  He refused to engage with the media and refused to debate Shapiro, or answer questions. It was only in the ;last month that his campaign started to allow the media  into his events.  The general pubic was paying attention and saw it for what it was.  They compare that with Shapiro, who would answer the tough questions from the media, gave them access from the start and took questions. As soon as the polls closed, Shapiro took the lead and ran away with it.   Just after 11:00PM Shapiro and Austin Davis, the new Lt Governor  declared victory in Oaks PA.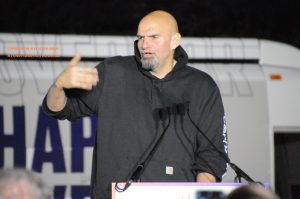 Dr. Mehmet Oz was hunkered down with his team in Newtown, at the Newtown Athletic Club. They were wondering what went wrong? John Fetterman, a man that preferred to wear hoodies over suits, had a stroke and bounced back from it came out of the gate strong. Even though Oz  was able to gain traction, Fetterman kept puling ahead.  It was about 1:00 AM when multiple news sources ( including this one,) called the race for Fetterman.  The two had one debate and Oz a very polished and professional television personality easily appeared to be more at ease. Oz would dance around questions such as raising the minimum wage. It's at $7.25/hr . He refused to answer yes or no. Abortion was a huge issue in this race, as Fetterman will protect a woman's right to have one , while Oz will not.  That policy helped put the nail in the Mastriano campaign as well.
In local races, KC Tomlinson appears to have held onto her seat in the state house, in spite of a fierce challenge by Laurie Smith. That race saw Tomlinson behind substantially for several hours. Ashley Ehasz held a commanding lead over Congressman Brian Fitzpatrick, who pulled ahead in the home stretch, to get 56.02 percent of the votes as opposed to 43.45 percent . Laurie Smith almost won with 47 percent to Tomlinson getting 52.79 percent.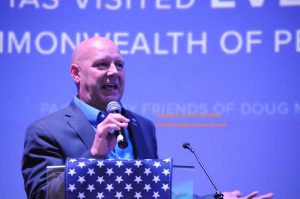 Perry Warren will hold onto his seat, as will Tina Davis,. In the Pa. State Senate, Frank Farry is the new senator beating back democrat opponent Ann Marie Mitchell.  Steve Santarsiero will hold onto his position for another term as well.
The key issues in the state seem to be abortion and the minimum wage.  If the house and senate bring a bill to ban abortion,  Josh Shapiro said he will not sign it.  That issue is a polarizing one.  Shapiro said he hopes to be able to get a bill to raise the minimum wage. John Fetterman said he will support that bill and President Joe Biden said he will sign it.