Car Flips Onto School Yard Fence In Mayfair After Crash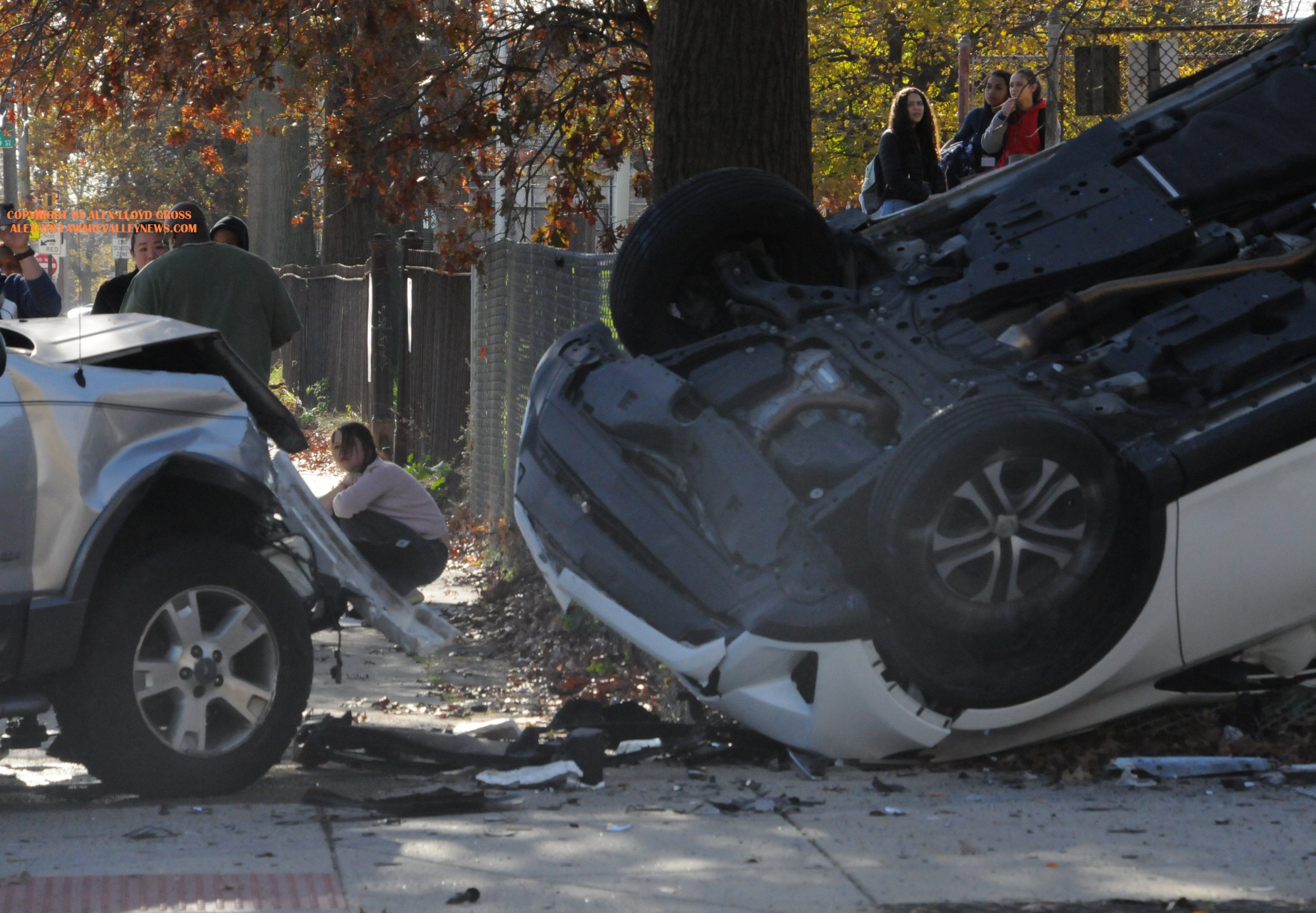 Car Flips Onto School Yard Fence In Mayfair After Crash
---
by Alex Lloyd Gross
November 10,2022
Two vehicles collided earlier today at the intersection of Levick and Hawthorne Streets.  One of the vehicles involved in the crash flipped onto it's roof and rested against a chain link fence .
Both drivers refused medical treatment at the scene, opting to go on their own later.  Both drivers were on Levick Street heading in the same direction, (towards Roosevelt Boulevard), when one driver reportedly changed lanes , from the center to the left lane, in the hopes of making a left turn.  There was another car there and it was not safe to make the change, police said.
The force of the impact  pushed , a Ford Explorer onto it's roof, against a fence.and the other vehicle came to rest on Hawthorne Street. police said. There were no passengers were in either vehicle.