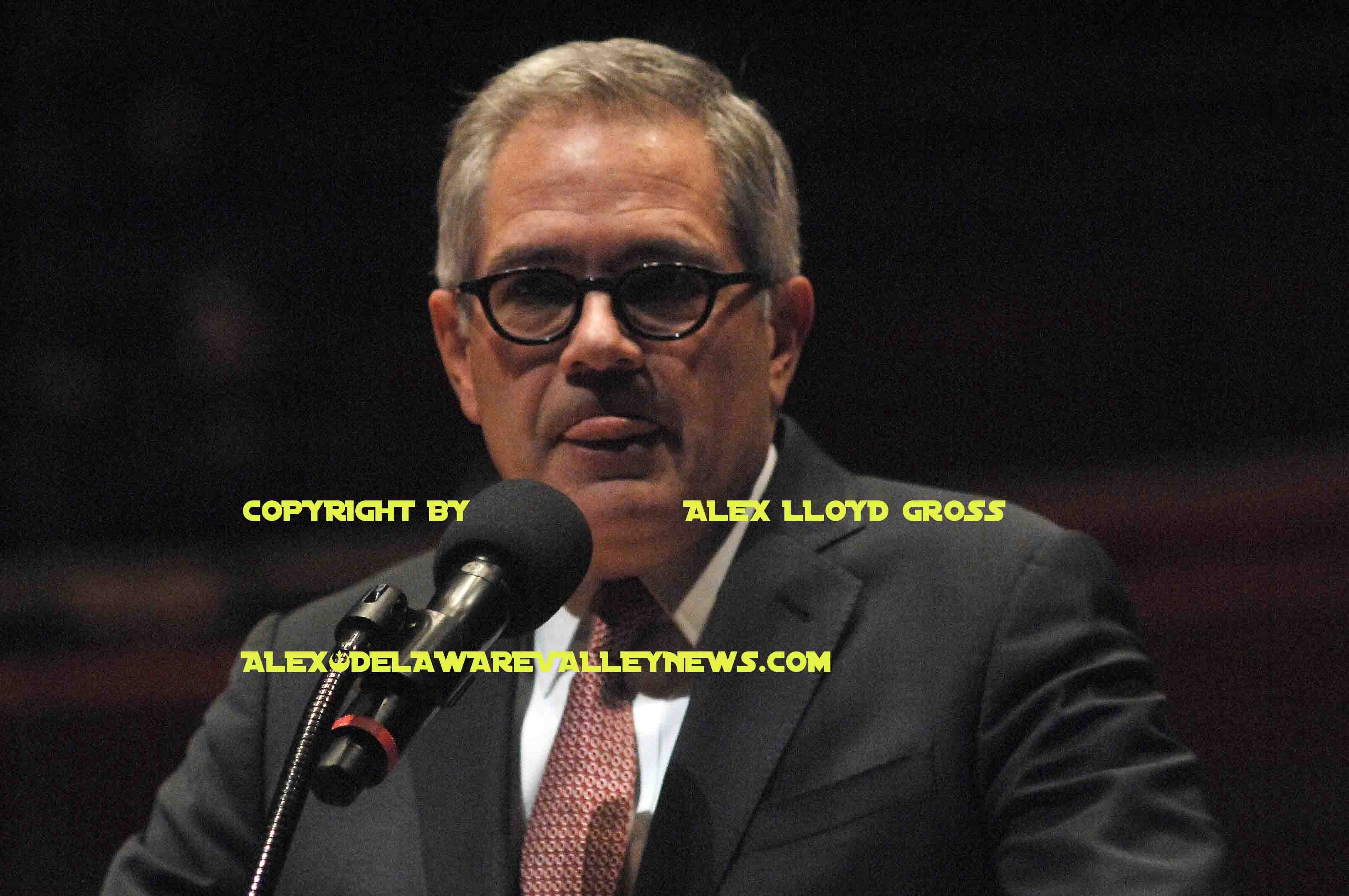 Philadelphia District Attorney Larry Krasner Impeached
---
Alex Lloyd Gross File photo Larry Krasner, Philadelphia DA.
by Alex Lloyd Gross
Nov 16, 2022
Pennsylvania State Representative Martina White (r) drafted articles of impeachment against Philadelphia District Attorney Larry Krasner.  The articles were voted on by the state house and passed. That means Larry Krasner is impeached. He is still the District Attorney and he still is getting paid. However, he will stand trial before the state senate to determine if he should be removed from office . The vote was along party lines, 107-85.
Krasner is not accused of any criminal activity. Many people are upset with the change that he has brought to the DA's Office and according to Krasner,  "This is the only time the state House "used the drastic remedy of impeachment of an elected official because they do not like their ideas."  Those ideas include not prosecuting for minor crimes, like shoplifting and petty theft. Letting accused criminals out on low bail, or no bail and the way his office failed to properly notify crime victims.
Krasner was re elected by a wide margin in the city and his defenders are calling this political. State Rep Jared Solomon called the impeachment "A waste of time and resources that could be better spent trying to fix the crime problem in the city".
Proponents of the impeachment simply point out to Krasner's sweet deals his office cut with defendants, like letting those that defaced the Rizzo Statue off with a slap on the wrist. "He does not even acknowledge that there is a crime crisis in Philadelphia", Martina White said. Senate Republicans and those in favor of impeachment would need a 2/3 majority in the Senate, for Krasner to be removed from office. If that does not happen, he will stay on the job and the impeachment will be part of his record.