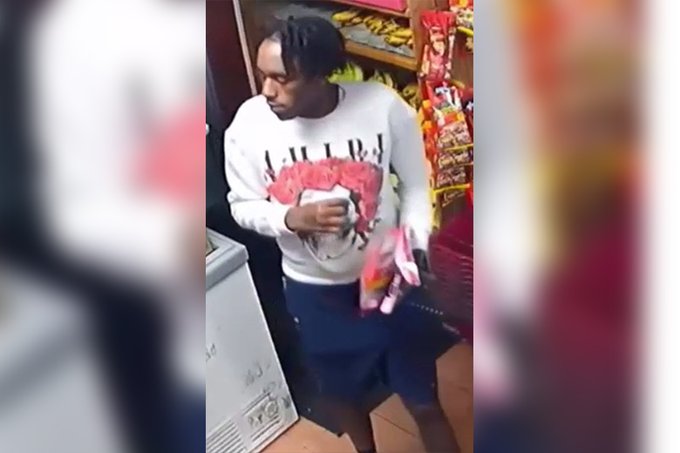 Outrageous Robbery and Stalking Caught On Video In South Philly
---
by Alex Lloyd Gross
Nov 17, 2022
When people go to a store to buy food, they want to go home.. After all their wallets are considerably lighter after spending money on food. That did not stop a male who saw a couple of people shopping and thought they were easy prey.  The male was not that intelligent, as he entered the Morris Market on November 7,2022  just like any other shopper. He was not wearing any mask. When he left  He stalked his victims as they left the store and then followed them. He had put his mask on inside the store.
It was about 8:30 PM when he got the jump on them and brutally attacked them on the street, along the 1500 block of Morris Street. . Before doing this,  he puts on a mask.  He must not have realized that he was on camera before the robbery and his entire face was preserved on film for all to see.
Police released video of him and the brutal attack.  They are hoping someone knows him.
If you see this suspect, do not approach, contact 911 immediately.
To submit a tip via telephone, dial 215.686.TIPS (8477) or text a tip to 215.686.TIPS (8477).
All tips will be confidential.
If you have any information about this crime or this suspect, please contact:
South Detective Division:
215-686-3013/3014
DC 22-17-027576