Former MTV Host Will Host Speaking Engagement In Sellersville
Former MTV Host Will Host Speaking Engagement In Sellersville
---
by Alex Lloyd Gross
Dec 7, 2022
Are you a fan of hard rock music from the 1980's and 1970's?  If so, you should make your way to the Sellersviile Theater Sunday night, December 11, 2022. Riki Rachtman  is going to be there.  If that name sounds familiar it is because he hosted Headbangers Ball for MTV in the heyday of hard rock.  He has some stories and they are going to be told.
"There is no band, no instruments, just me. This is something I have always wanted to do,  to go on tour and telling these stories", he said during an interview to promote his short tour of the east coast region."I've never been to the Sellersville Theater before, I heard it was a really cool theater, I've looked at the pictures of that place and the history of that place… Wow, I get to go onstage and talk about rock and roll", he said.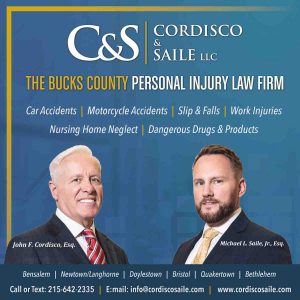 The show will last a few hours.  During his show he will talk about  the Cathouse. It sounds like a strip club but it's not. It is a rock and roll bar. It was opened in 1986 as a rock and roll dance club. "I opened it  with Taimie from the band Faster Pussycat.  One time Guns & Roses approached me and said we want to do an acoustic show for a record release party. Pretty soon every band wanted to play there.  . Pretty soon our little dance club had every single band imaginable playing there.  There were bands that were playing in front of 40,000 people and then playing the Cathouse the next week," Rachtman said.
Riki used to live in LA but now resides in North Carolina.  "I've been working with NASCAR for the past 19 years, I've always been a fan of it and then I looked at North Carolina to see if I would like it.  The LA scene was dying and I thought I would just try it, like rent a a house for a year". He liked it so much he relocated.
Riki is going to be telling stories. "I went to Brazil, I went to Japan, he was always working, reporting from concert venues and interviewing those artists in far away lands, or even smaller US Cities. Who could forget May 1990 he was in Lubbock Texas for the kick off of the KISS tour.  "I had the best job in the entire world".
After Headbangers Ball came to a close, Rachtman had to earn a living. "I sold cars , Volkswagen's in Huntington Beach. I was embarrassed  everyday. I went from hanging out with rock stars to getting into the dealership at 7:00 AM to blow up balloons.". He will talk about it all.  According to Riki, the shows on the tour are selling very well.  Some seats remain for the Sellersville show.  It's best to get your tickets in advance, as opposed to waiting until the day of the show. Then they may be all gone. You can get more information here