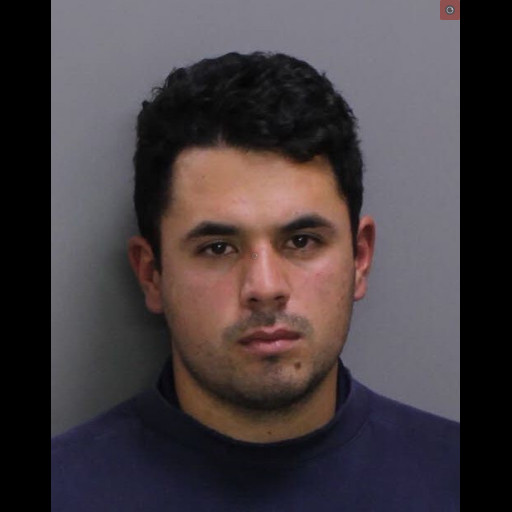 Tennis Coach Arrested For Sexually Assaulting Player
---
by Alex Lloyd Gross
Jan 5, 2023
Hector Andres Jacome Jamarillo  was pretty good at tennis and offered his services as a coach.  One mother thought he should coach her daughter from her Upper Makefield home.   From the start of the lessons, things were normal. Then Jamarillo began to have an attraction to his students mother. Feelings were mutual and the two dated, fell in love and eventually, got married.
In the meantime, the 15 year old female student was showing promise in her tennis and continued with her lessons.  One one occasion in February of 2020, Jamarillo was alone with the girl and they were seated on the coach. He started to rub her stomach area and then stuck his hand down her pants. She pulled his hand away, told him to stop and he did.  As they drove to tennis practice a few hours later, he implored her not to tell anyone. She kept the secret for several years.
On multiple occasions, when the two were alone and driving, he would try to place his hands on her thighs and she would pull away.  One time in the summer of 2021 Jamarillo was helping her stretch and he allegedly  pushed aside her shorts and digitally penetrated her with his finger.  Still, the girl did not say anything.  The girls tennis was getting really good and she was able to travel in other states and different countries for tournaments.
By this time, Jamarillo was married to her mother and it would appear perfectly normal for this travel to take place.  Knowing nothing about the assaults, the girls mother gave her blessing for the trips.
it all came to an end when she finally confided in her mother, after her mother and another daughter noticed behavior in Jamarillo that was unsettling. They went to police and they arrested Jamarillo, after an investigation. .  He was charged with:
Aggravated Indecent Assault (without consent) – Aggravated Indecent Assault (with a child under the age of 16) – Sexual Assault by a Sports Official – Indecent Assault (without consent) – Indecent Assault (with a child under the age of 16) – Endangering the Welfare of Children – Corruption of Minors
He came in contact with other teenage girls as a coach. Police feel there may be more victims out there and if you or someone you know was coached by him, police want to hear from you.  Jamarillo was sent to prison under $200,000 bail.