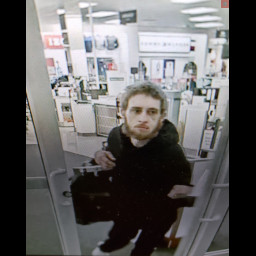 Sneaky Thief Steals Lots Of Footwear From Bensalem Store
---
by Alex Lloyd Gross
Jan 16, 2023
It was two days ago, on January 14, 2023 when the male in the above picture walked into the Kohls on Street Road near Knights Road.  He was interested in sneakers.
He made his way to the shoe department and allegedly loaded up two duffel bags with 10 -12 pairs of sneakers and left without paying. No brand or sizes of the shoes was given by police.
Police would like to hear from you if you know who he is.  He may have shaved off his beard. There was no direction of travel given by police.
Should you know who he is, you are asked to call  Bensalem Police at (215) 633-3719.