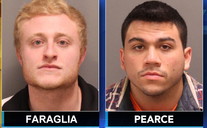 Two Males Arrested For Flipping Car Before Superbowl
---
by Alex Lloyd Gross
Feb 16, 2023
It was February 12, 2023 and people were psyched for the Eagles game that would kick off in a few hours. On Arlington Street, several males took that excitement to another level when they flipped over a car. causing extensive damage. This was caught on video and put all over social media,
Yesterday, February 15, 2023 two of those males, Nicholas Faraglia a 21-year-old from 2000 block of North 17th Street and Edward Pearce  who does not even live in the city, but resides on 100 block of South Woodlawn Avenue, Alden, Pennsylvania, turned themselves in  with an attorney.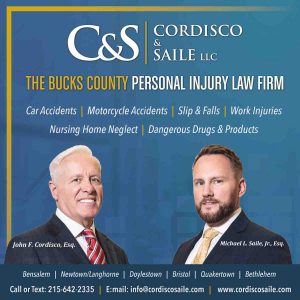 They will face charges of RIOT, Criminal Conspiracy, Criminal Mischief, RIOT, Recklessly Endangering Another Person and Disorderly Conduct-Hazard, police said.
Another car sustained damage during the melee. This car belonged to a  disabled male, Richard Pierce. A neighbor ran out of the house and punched one of the rioters in his face to stop further damage to the car.  Neighbors have stepped up to help  him get his car fixed. Police are still looking  for others that were involved.