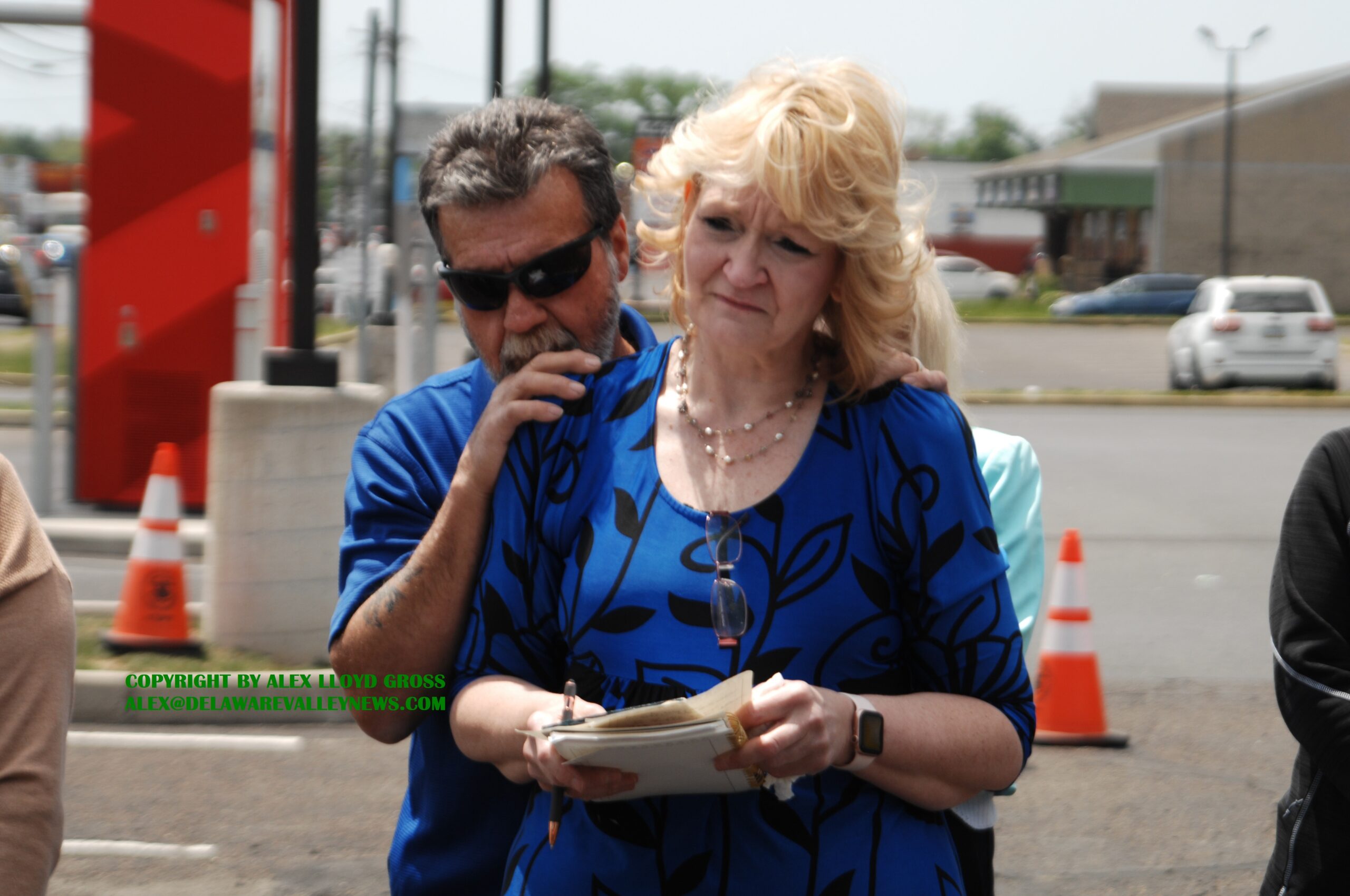 State Rep. Tina Davis Helps Dedicate New Sidewalks In Levittown
---
ALEX LLOYD GROSS PHOTO DELAWARE VALLEY NEWS.COM SHARON REARICK AND HER HUSBAND JAMES ATTEND THE DEDICATION.
by Alex Lloyd Gross
May 18, 2023
In 2012 Sharon Rearick got a phone call no one wants. Her son John was killed in a hit and run accident in Levittown. After the shock of the phone call subsided, she sprang into action to insure no other mother would ever get a phone call like that again. She  embarked on a campaign to bring sidewalks on New Falls Road. 11 years later her crusade paid off.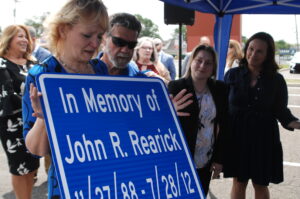 "If this saves one life, it will have been worth it", she said at a dedication of the first stretch of sidewalk which was build along the 4500 block of New Falls Road. State Rep Tina Davis and (then) Senator Tommy Tomlinson were instrumental in getting this to happen. It only took 11 years but the first bit is happening.  More sidewalk will be built in the future.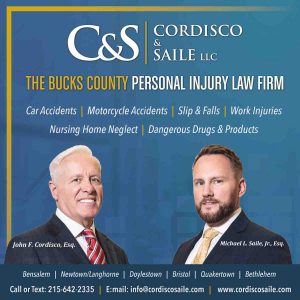 Davis said "I'm happy we got this done".  Township councils in Bristol and Middletown both had to get it approved, which happened. Eventually, Penndot said they would build the sidewalk if the townships would maintain it. They agreed to that.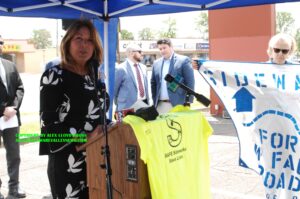 During the ceremony today, Tomlinson, who has since retired,  stated that his office worked with Rearick and Penndot. During her remarks, Rearick acknowledged this and thanked everyone for their help. She cried during her remarks and then at the last minute, was presented with a replica marker for her son, which will be installed on New Falls Road.  After all the talking, it was time to cut the ribbon.