Meet Your Favorite Actor At Fan Expo This Weekend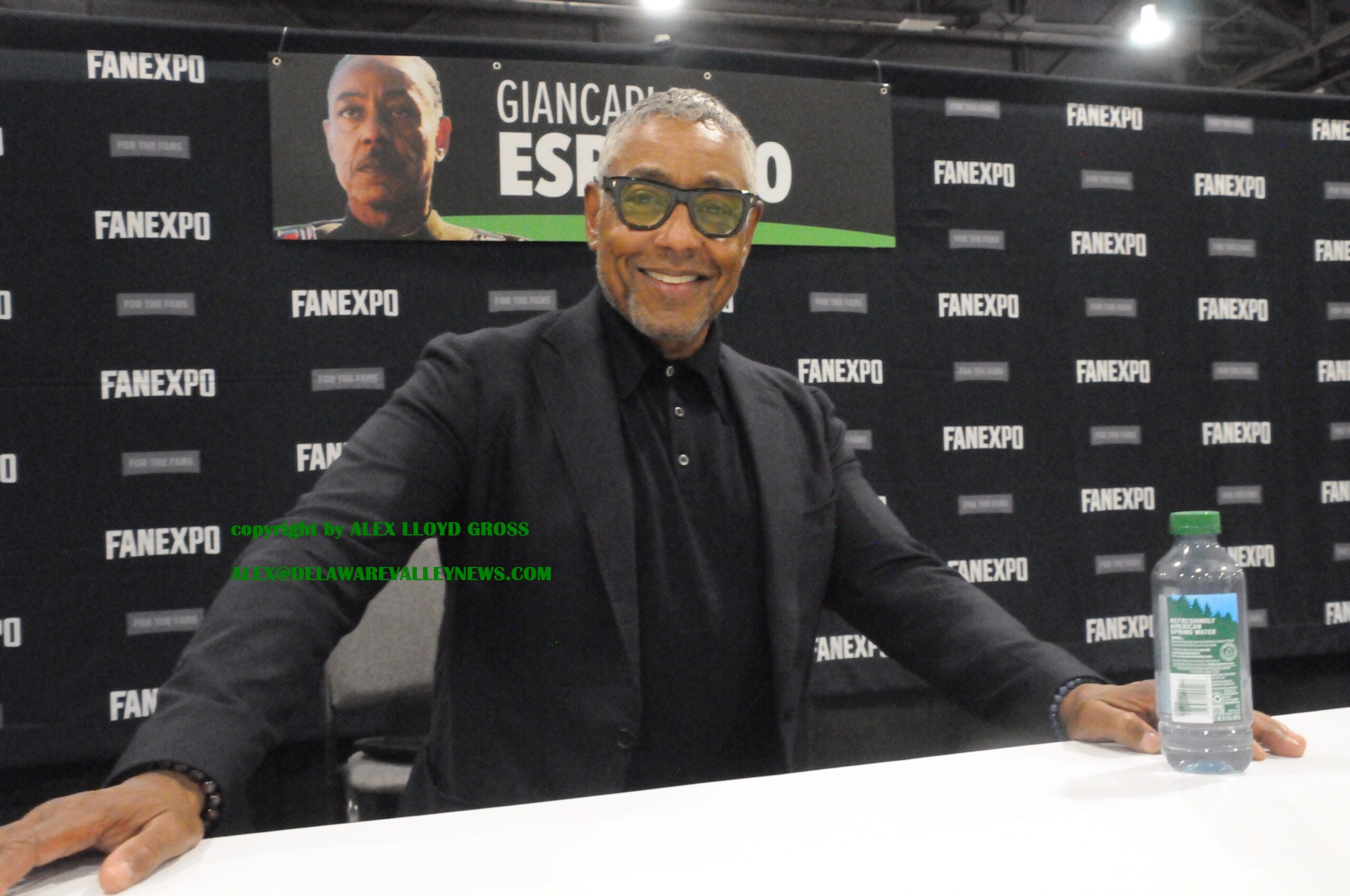 Meet Your Favorite Actor At Fan Expo This Weekend
---
ALEX LLOYD GROSS PHOTO-DELAWARE VALLEY NEWS.COM  Giancarlo Esposito
by Alex Lloyd Gross
June 2, 2023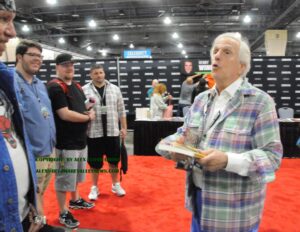 Did you ever wish you could meet your favorite actor? Well this weekend, you may be able to. Get down to the Pennsylvania Convention Center and see what and who is there.  From Henry Winker to Kathleen Herles, they are there.  Back in the 1970's, fans of Happy Days tuned in to see the Fonz and what he was up to. Now he is just as cool as ever, Friday  he spent time in front of his booth,  promoting his children's books and chatting with fans.
Back to the Future fans will want to see Biff Tannen, Doc and Marty McFly.  also known as Tom Wilson, Christopher Lloyd  and Michael J. Fox.  Beautiful starlets are there as well, just look for Danielle Panabaker, Kristin Kreuk and  Katie Sackhoff, who were there on Friday . Lines can be long so get there early and get a good spot.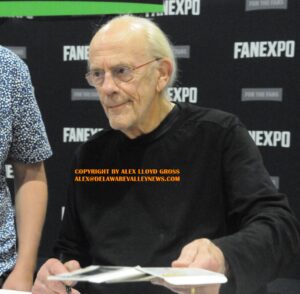 Breaking Bad fans will love Gus Frien better known as Giancarlo Esposito.  On Breaking Bad, he runs a chain of chicken stores in New Mexico. You can discuss the fast food business with him when you visit his booth. He is a very talented actor, who has a hauntingly cool demeanor that radiates in real life.  The Giancarlo you see on tv is the same that you will see at this convention.  Go there and see for yourself. When discussing specifics about the chicken stores, he will refer you to the website. If you know, then you know.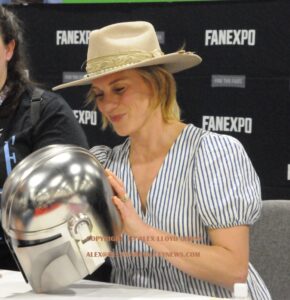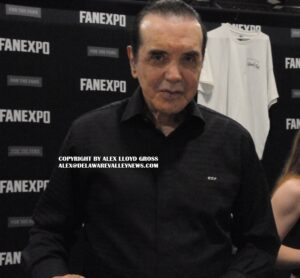 It's not all actors, it's comic book artists and fancy clothing.  Crazy T shirts and Cosplay.  People dress up as their favorite actor and walk around the convention. Some of the get ups draw more attention than actors.  There is a ton of mech to buy , from fake album covers by really cool non existent bands, to light up gadgets to decorate any room. Even small light up key chains .
This convention run until Sunday afternoon.