Canstatters Labor Day Fest Is In Full Swing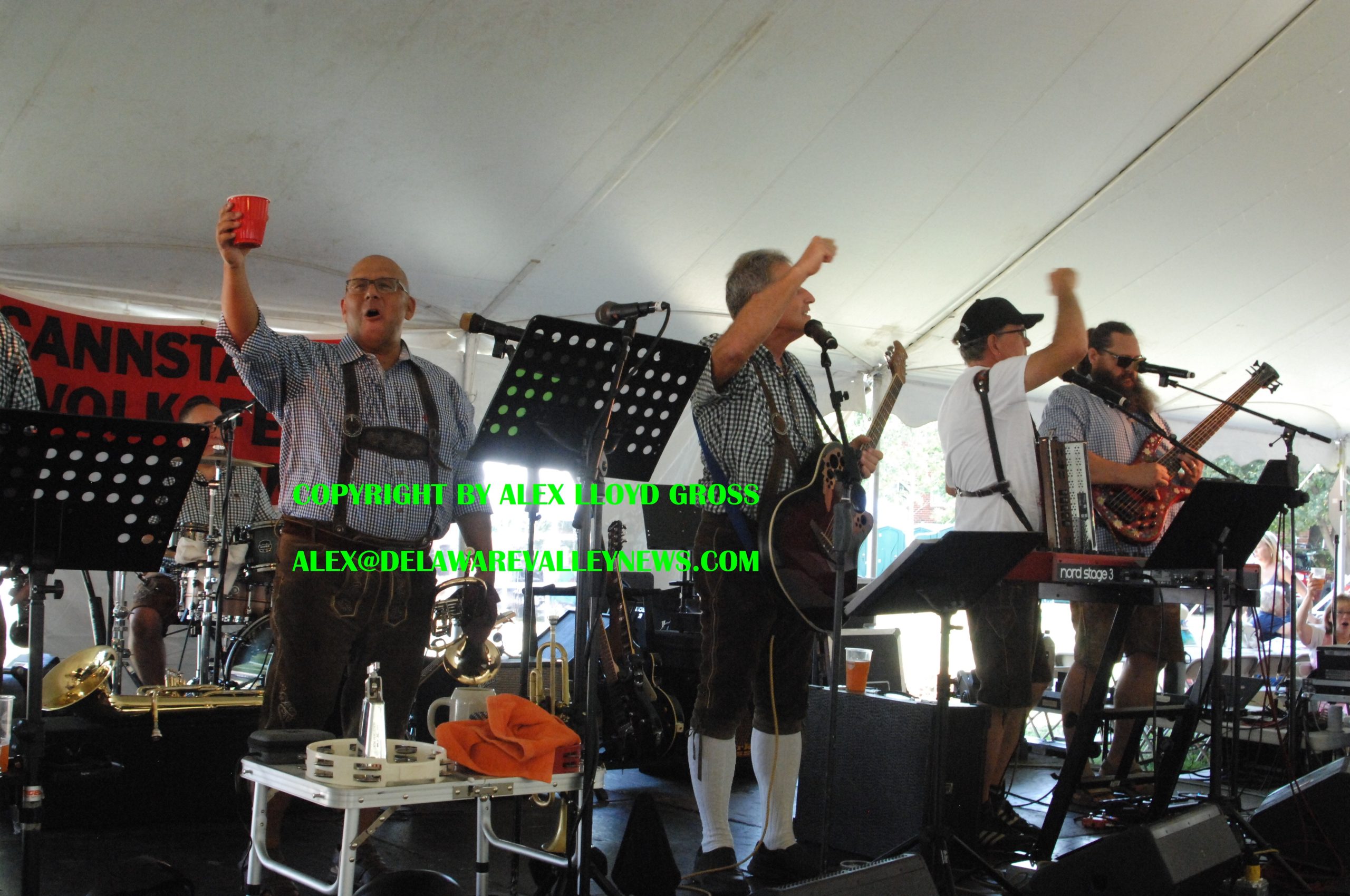 Canstatters Labor Day Fest Is In Full Swing
---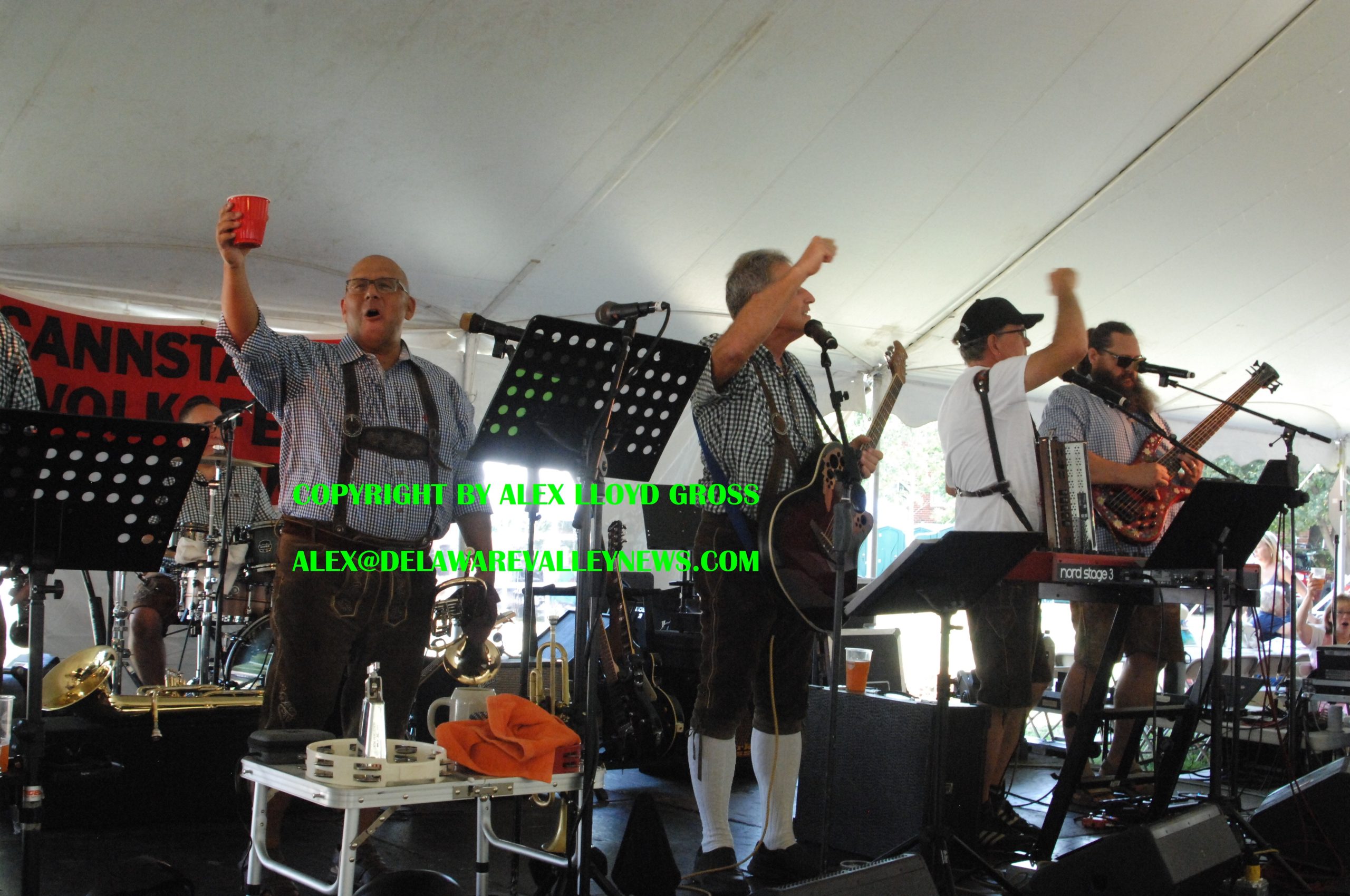 by Alex Lloyd Gross
It's a Labor Day Tradition. Canstatters on Academy Road is having a Labor Day celebration that consists of all kinds of food and beer. It's a family event with things to do for people of all ages. For adults, there is beer. Imported and domestic. By the pitcher or cup, For everyone there is plenty of food. Check out the main food stand or the Fire Place Grill, which is just past the main tent. It is there that you can get delicious chicken, ripchen and other foods.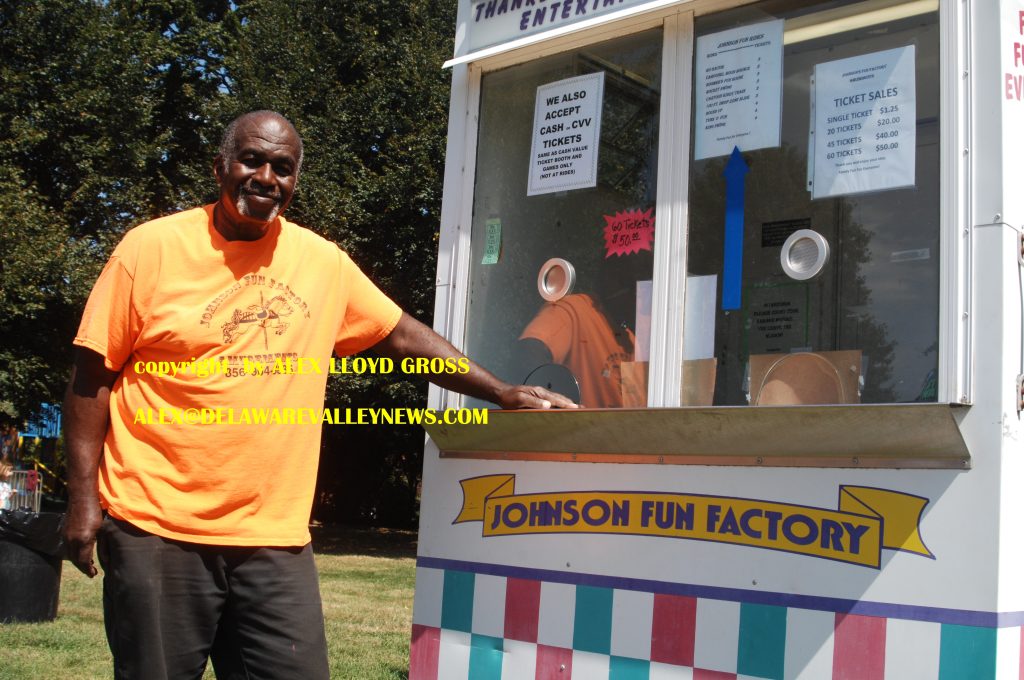 Alex Lloyd Gross Photo-Delaware Valley News.com George Johnson takes a break to pose with his ticket book before the fair opens.
While picnic tables are plentiful, you do not have to hunt for a shady spot to relax. You can go under the main tent, which will house 3000 people and be entertained. Don't want to eat just yet and the children are restless? Johnson's Family Amusements can give you hours of fun with rides for all ages. .They even have a bounce house.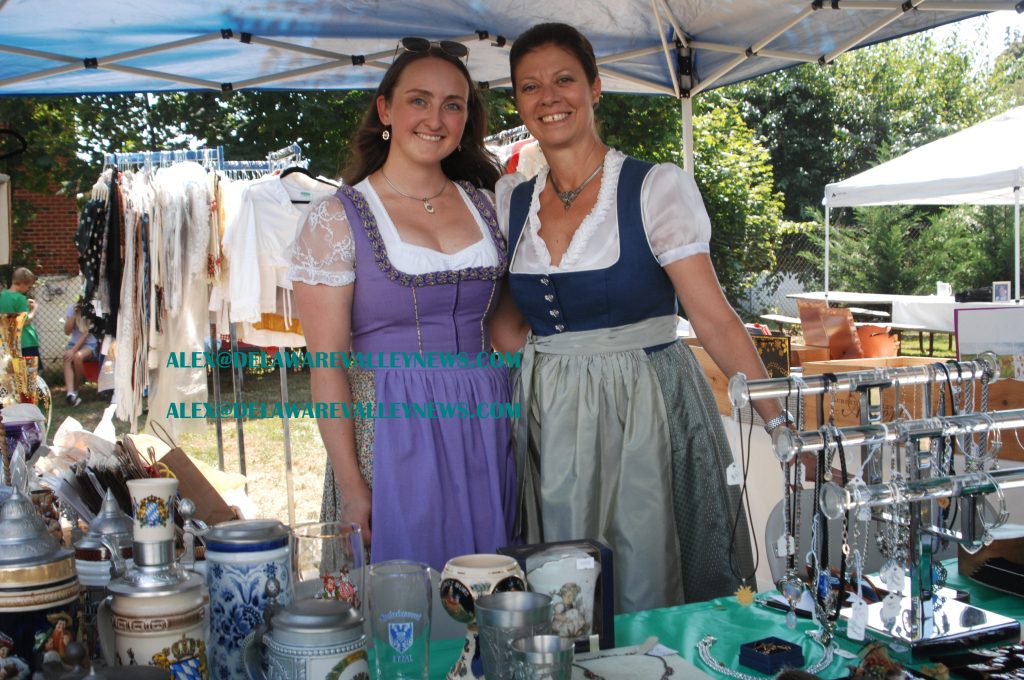 Alex Lloyd Gross -Photo-Delaware Valley News.com Emma Walter and Susan Hartmann with some of their wares.
At some places, parking is expensive. Here it's free. If the parking lot is full, you can always get a spot on the street. As soon as you walk in, you are greeted with a cavalcade of merchants, waiting to sell you all kinds of home made crafts and t shirts. Walk a bit farther onto the grounds and you will encounter Emma Walter and Susan Hartmann. They are selling second hand and donated items which will benefit thier dance troupe. It's called the United German Hungarian Schuhplatters. .While the troupe is not performing at the festival this year, they do travel other events. Money raised from this sale will help pay for their travel and costumes, Hartmann said.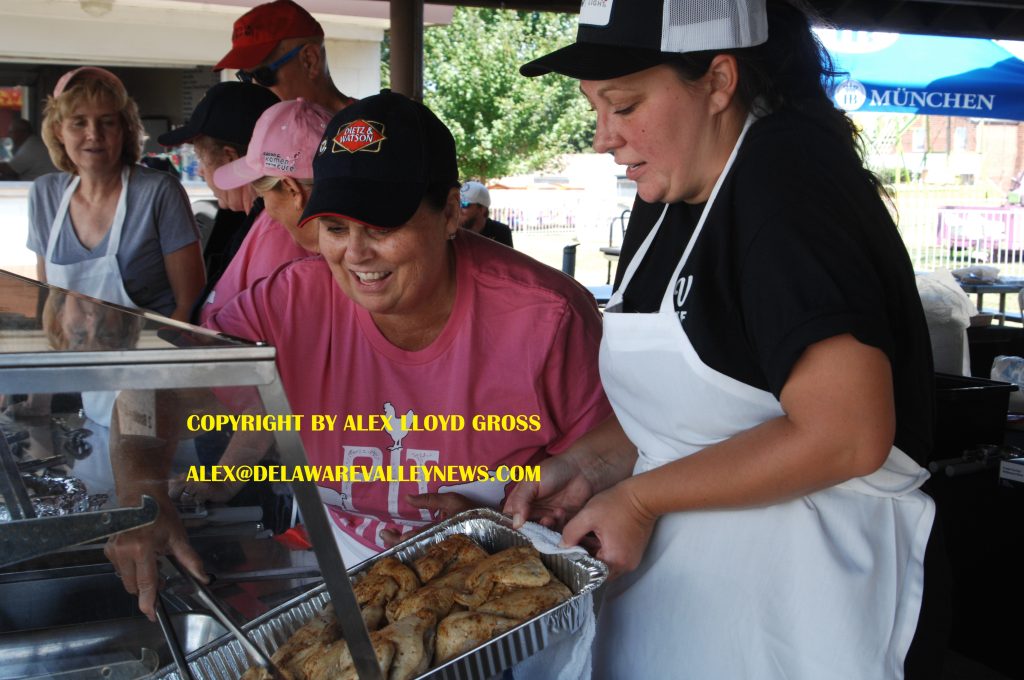 Alex Lloyd Gross Photo-Delaware Valley News.com. Servers at the Fire Place get their food ready to be sold.
The festival runs until tomorrow with plenty to do and see.