Duran Duran Throw A Party With Chic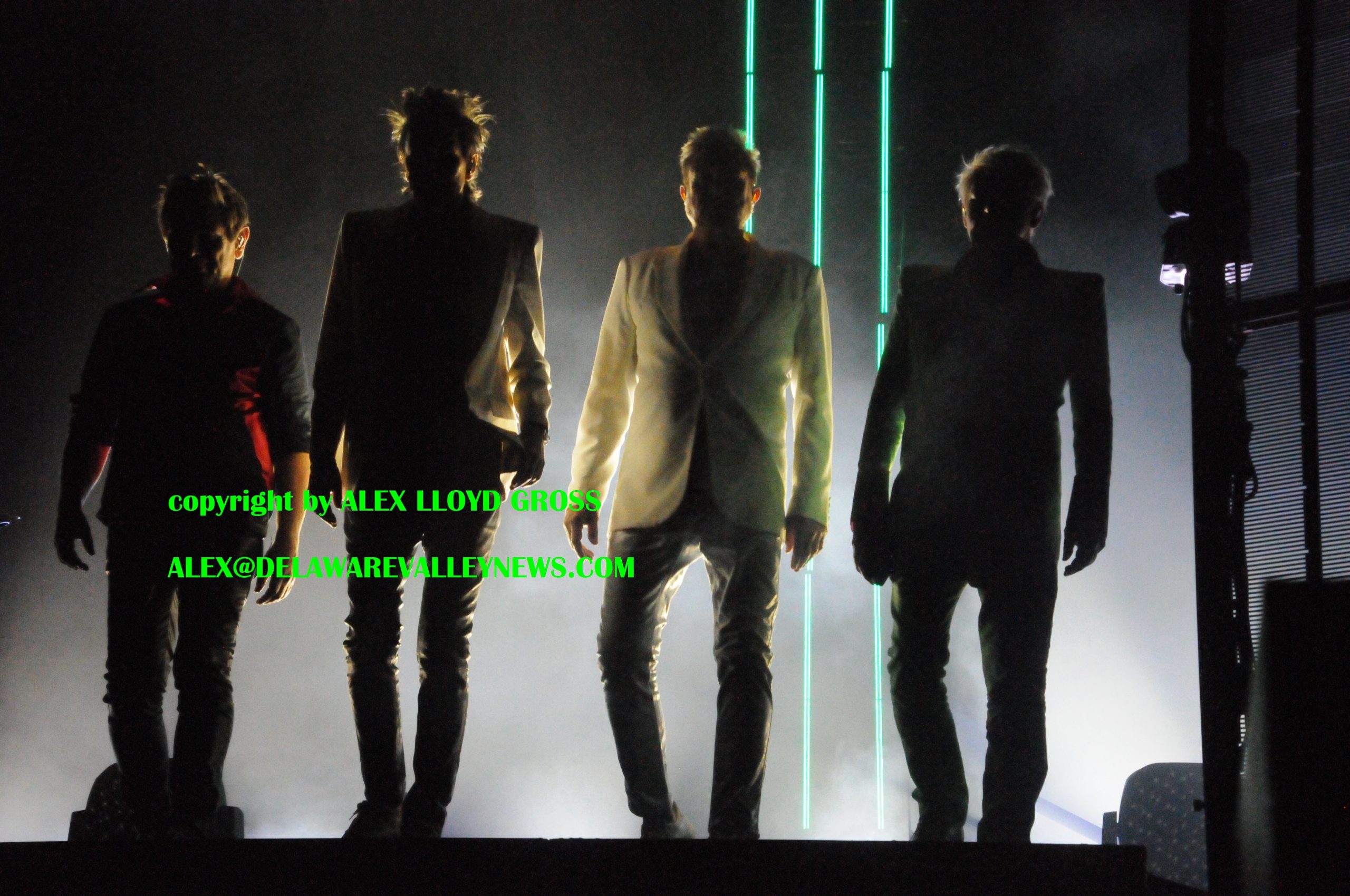 Duran Duran Throw A Party With Chic
---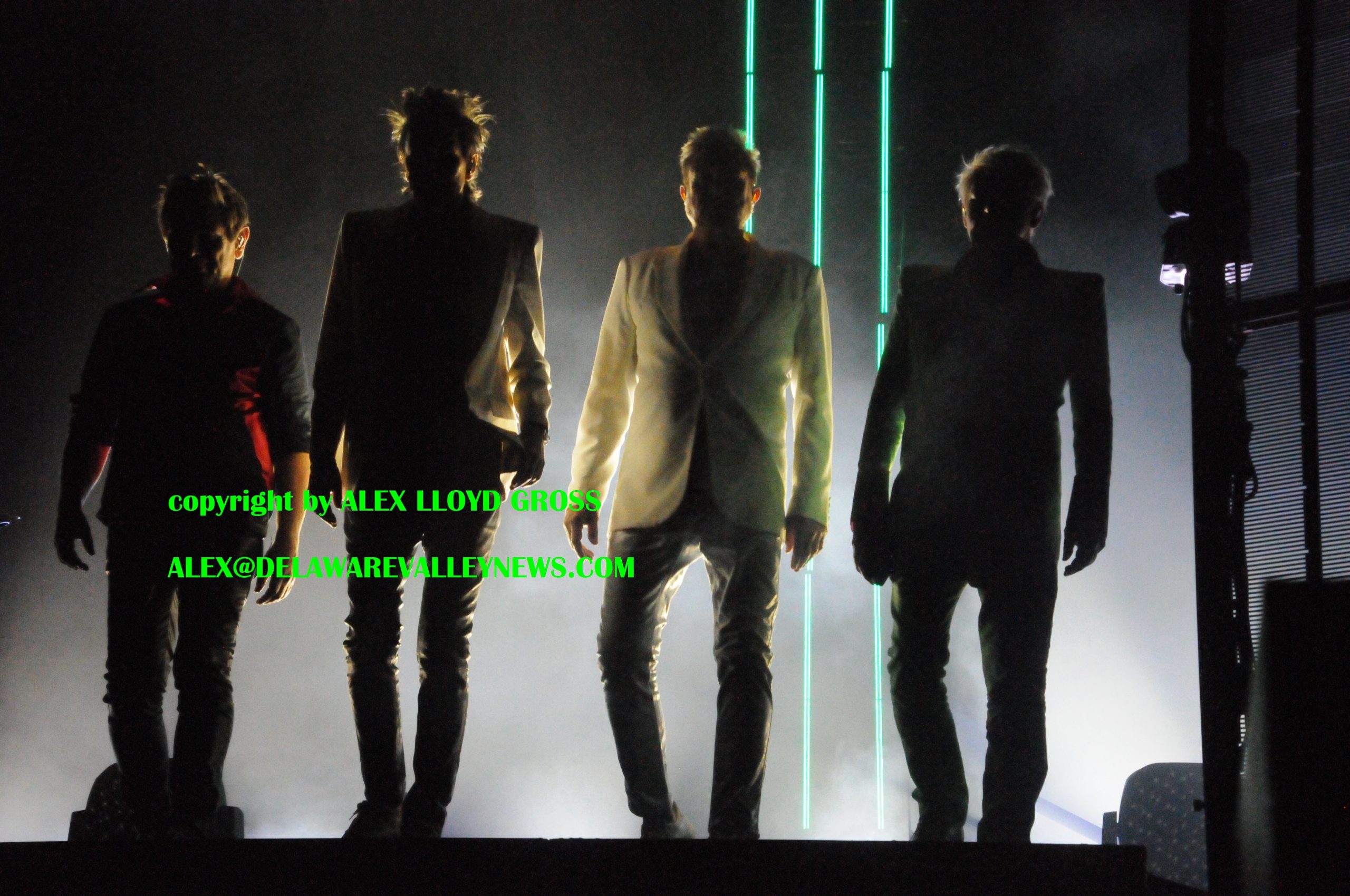 by Alex Lloyd Gross
Nile Rogers with Chic opened for Duran Duran last night at the Well Fargo Center and it was off the hook. Chic was a disco band that had multiple hit singles back in the day and they played them all. Nile Rogers is a musical genius and he is responsible for writing songs like "Le Freak" and "Everybody Dance". That's not all he is responsible for. He penned songs for Madonna, David Bowie and even Duran Duran. Some of those songs from Bowie and Madonna were played during his short set.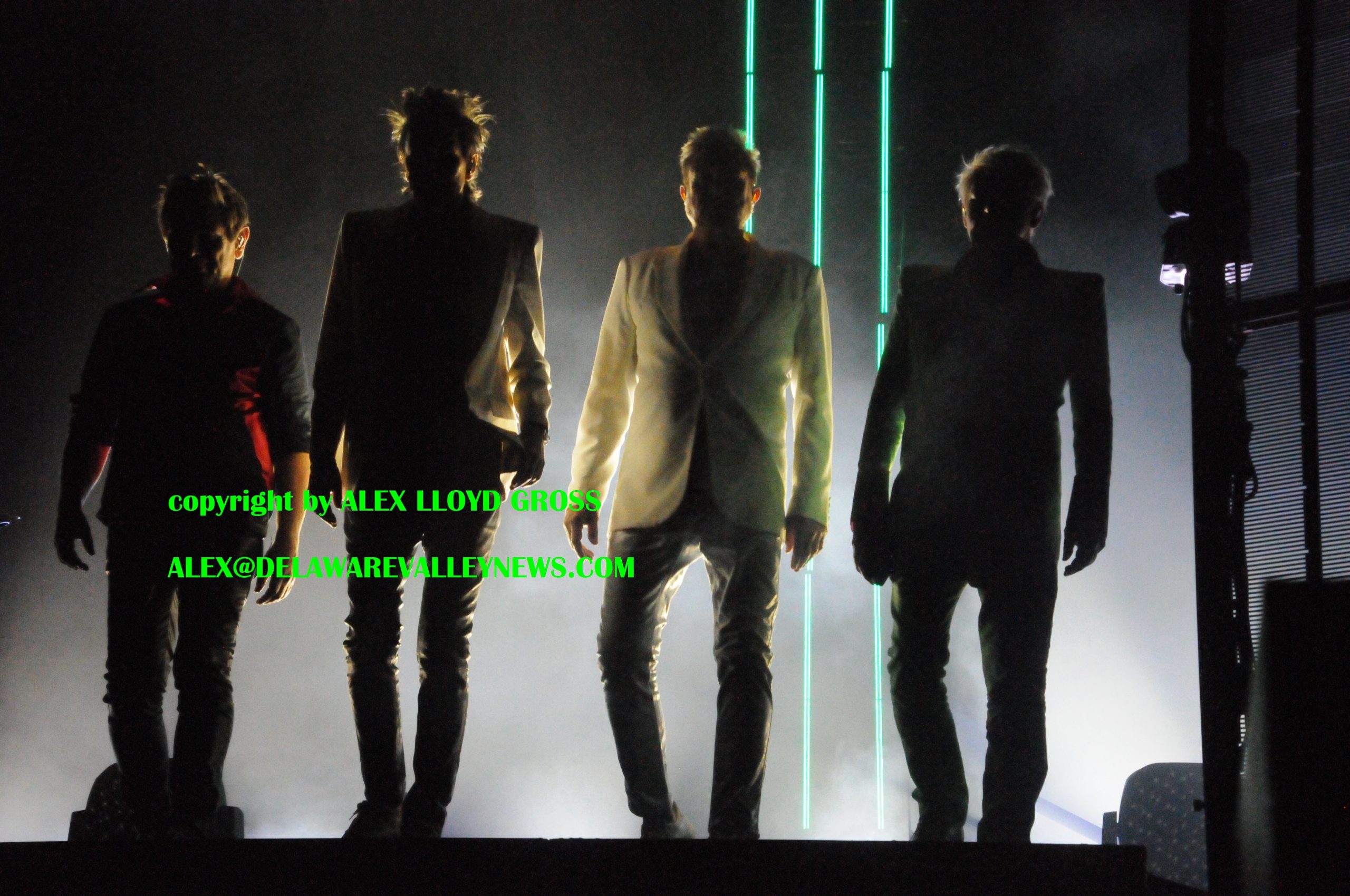 Few people remained seated during his show. His playing was top notch and you can tell he loves playing live. The only draw back to his set was the time allotted. He should come back as a headliner.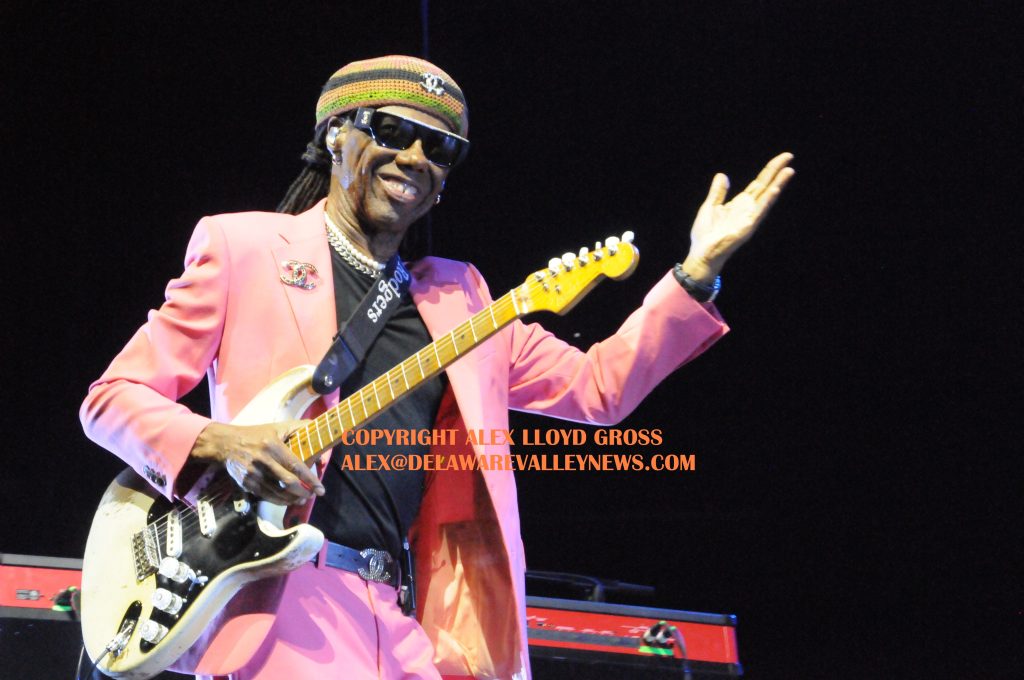 Alex Lloyd Gross Photo-Delaware Valley News.com Nile Rogers takes the stage.
Just after 9:00 PM Duran Duran took the stage. They came out in a silhouette against a space age background video. This band has endured a lot and weathered the storm. It was back in the 1980's that mostly teenage and pre teen girls would flock to record stores for songs like "RIO" and "Girls On Film". The band were pin ups in teen magazines, which was a turn off to most males back then.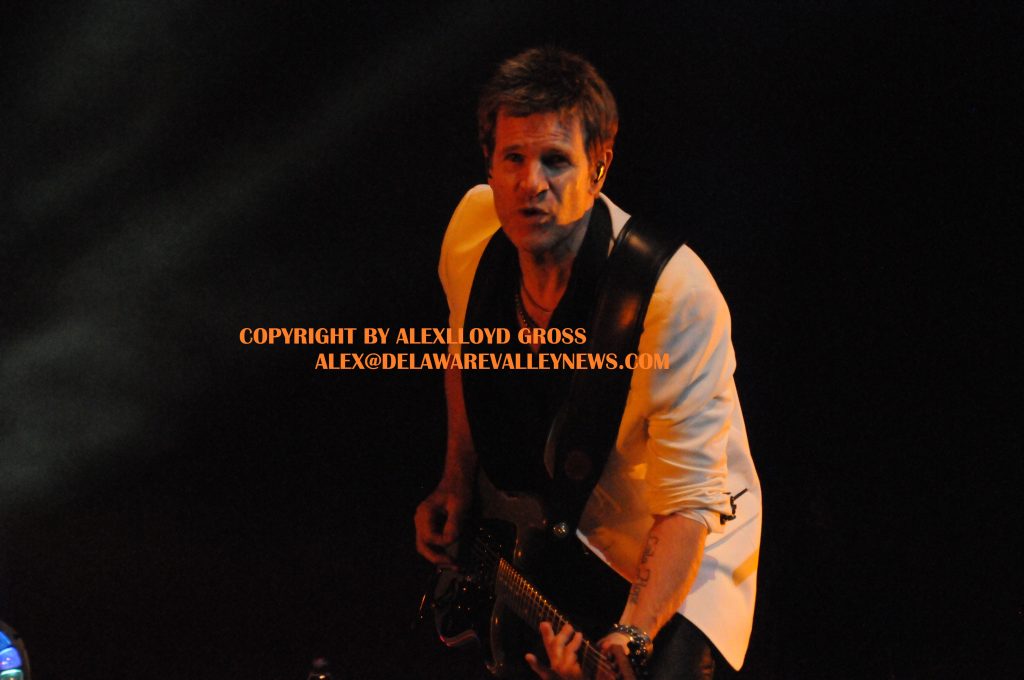 Alex Lloyd Gross Photo-Delaware Valley News.com The show is just about to get started for Duran Duran.
That could be the kiss of death for a band because there is always going to be a band that is going to be the pop flavor of the month. In the 1980's their audience was 95 percent female, and those were the fan base that bought their records. It's now 40 years later and that has changed.
Last nights show was attended by an even mixture of males who were into the music and many were proud to rock a Duran Duran t shirt. As the band took the stage, it was just more than a few guys singing nostalgia. A light show and stage show that made people pay attention.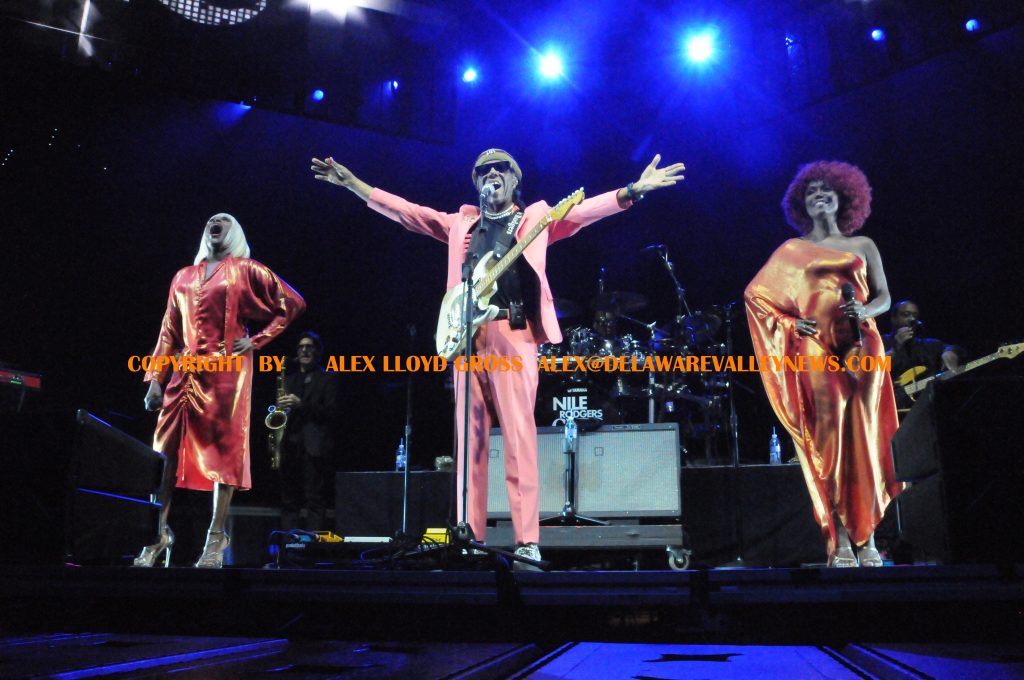 ALEX LLOYD GROSS Photo-Delaware Valley News.com Nike Rogers and Chic. get the party started.
Fans of Duran Duran know that they will play more than their own songs. "Super Freak" and "White Lines" were a pleasant surprise to those attending their first Duran Duran show. Of course, songs like "Hungry Like The Wolf" and "Wild Boys" were brought out. Those were the songs people came to hear.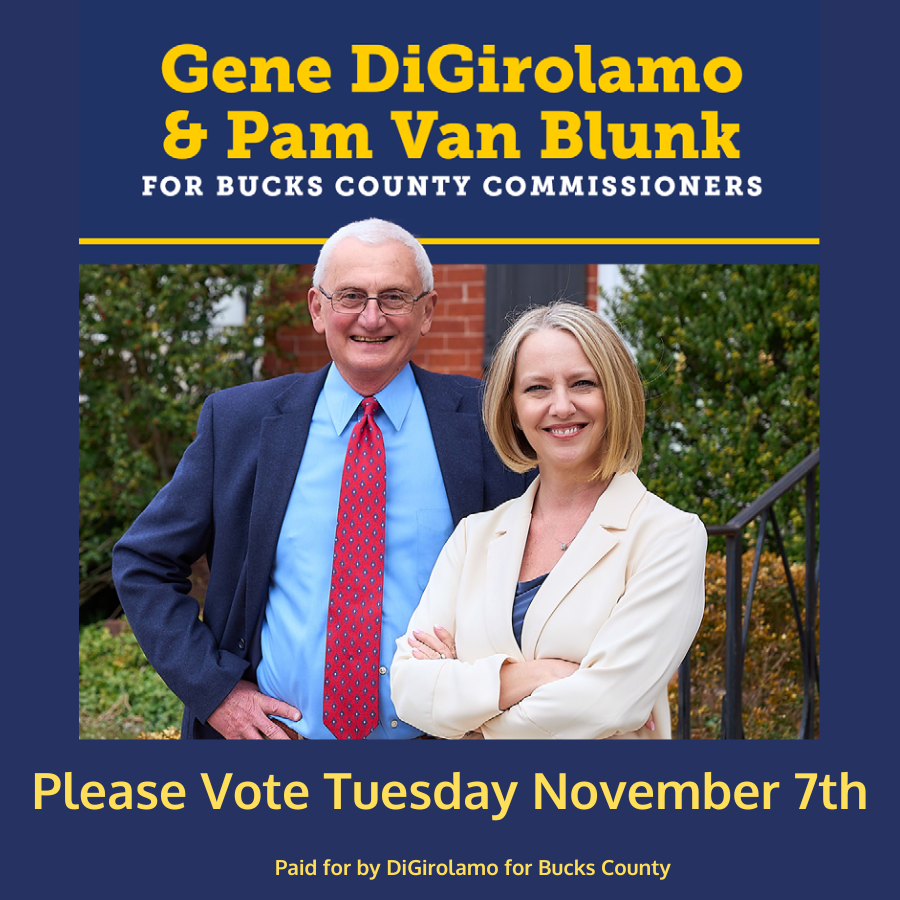 In the early 1980's, this band wanted to play music for people. As time evolved, it turns out that people want substance. Had this band had none, they would be a has been. Instead, they brought a near sold out crowd to their feet for almost two hours while they entertained. If you missed 'em, they will be back. Bands like Duran Duran have staying power.
Opening the show were Bastitle, who played a really energetic set which included "Shut Off the Lights".