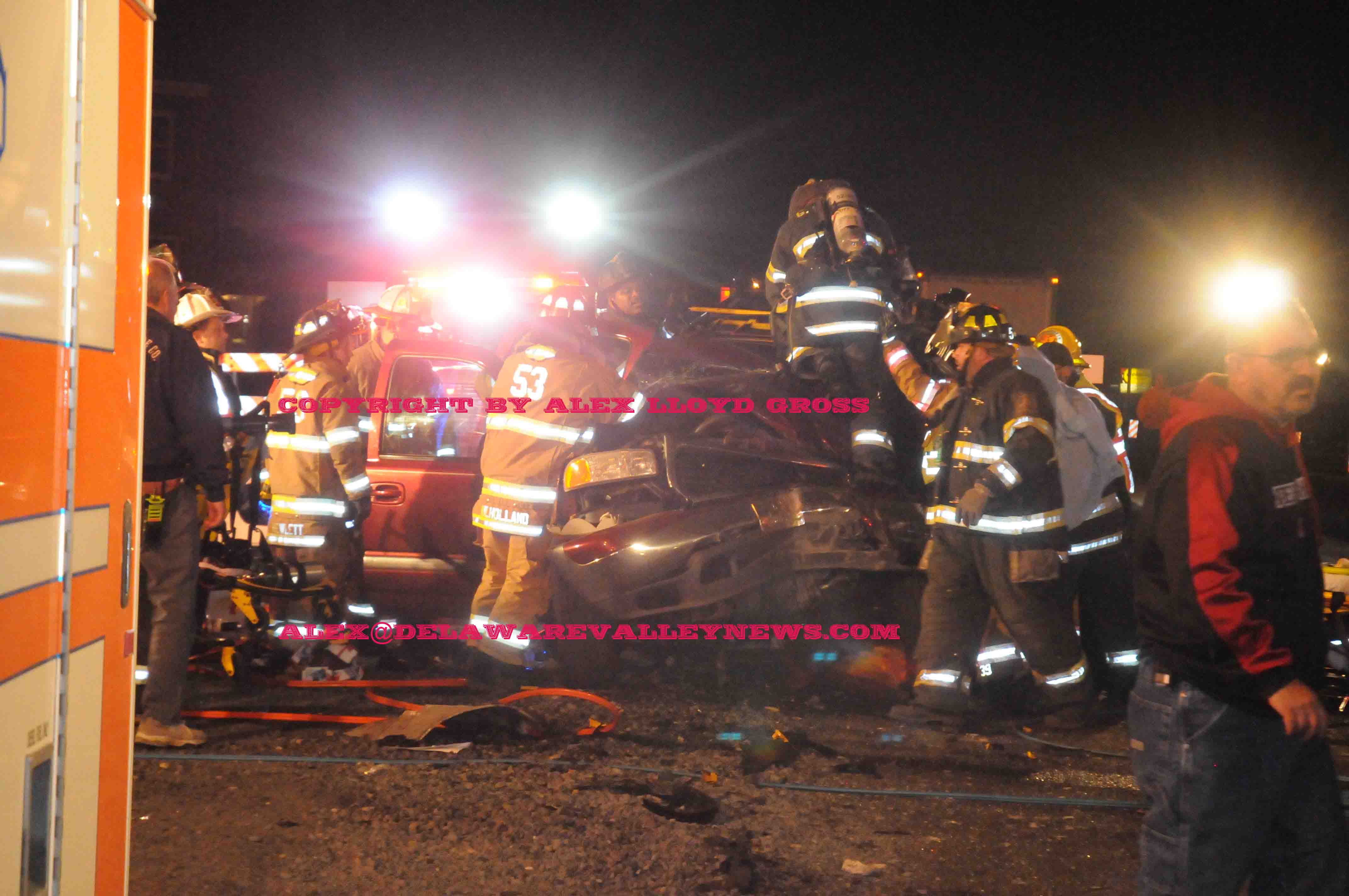 Serious crash in Bristol
---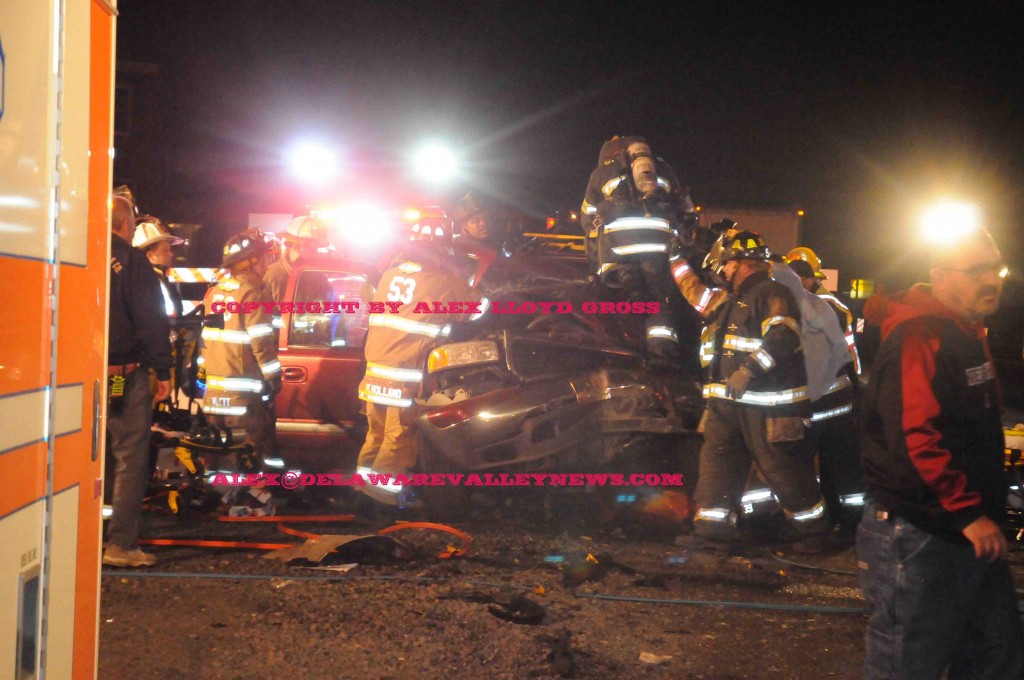 By  Alex Lloyd Gross
Two men sustained critical,life threatening injuries after a grinding two vehicle accident on Route 13 at Fourth Avenue, in Bristol Borough Pennsylvania, December 15, 2015.  The crash happened just after 5:00 PM. According to police Sgt. Pete Faight,  "A Yukon appears to have crashed into the back of a cement truck". Exactly what caused the vehicle to slam into  the rear of the truck is still under investigation.
Bristol Pike was closed in both directions by Fire Police from Bristol Township and Bristol Borough for about three hours, while an investigation was completed by cops. Three rescue trucks were brought in and an EMS Physician was called  to possibly amputate a limb. That has not been confirmed. They are only called during serious incidents when a patient is trapped and cannot be  removed without surgical help.
The driver of the truck was not hurt. This crash happened right in the middle of a construction zone,  which made access  more difficult while traffic had to be diverted.  It is unknown as to the identity of the driver or passenger in the vehicle.  Due to the significant  damage done, it is a safe bet to say that speed is being looked at as a factor.  If anyone is charged, it will not be until much later , when the investigation is completed.
THIS STORY AND PHOTO IS COPYRIGHT BY DELAWARE VALLEY NEWS . ALL REQUESTS FOR REPRINTS CAN BE ADDRESSED TO THE AUTHOR.