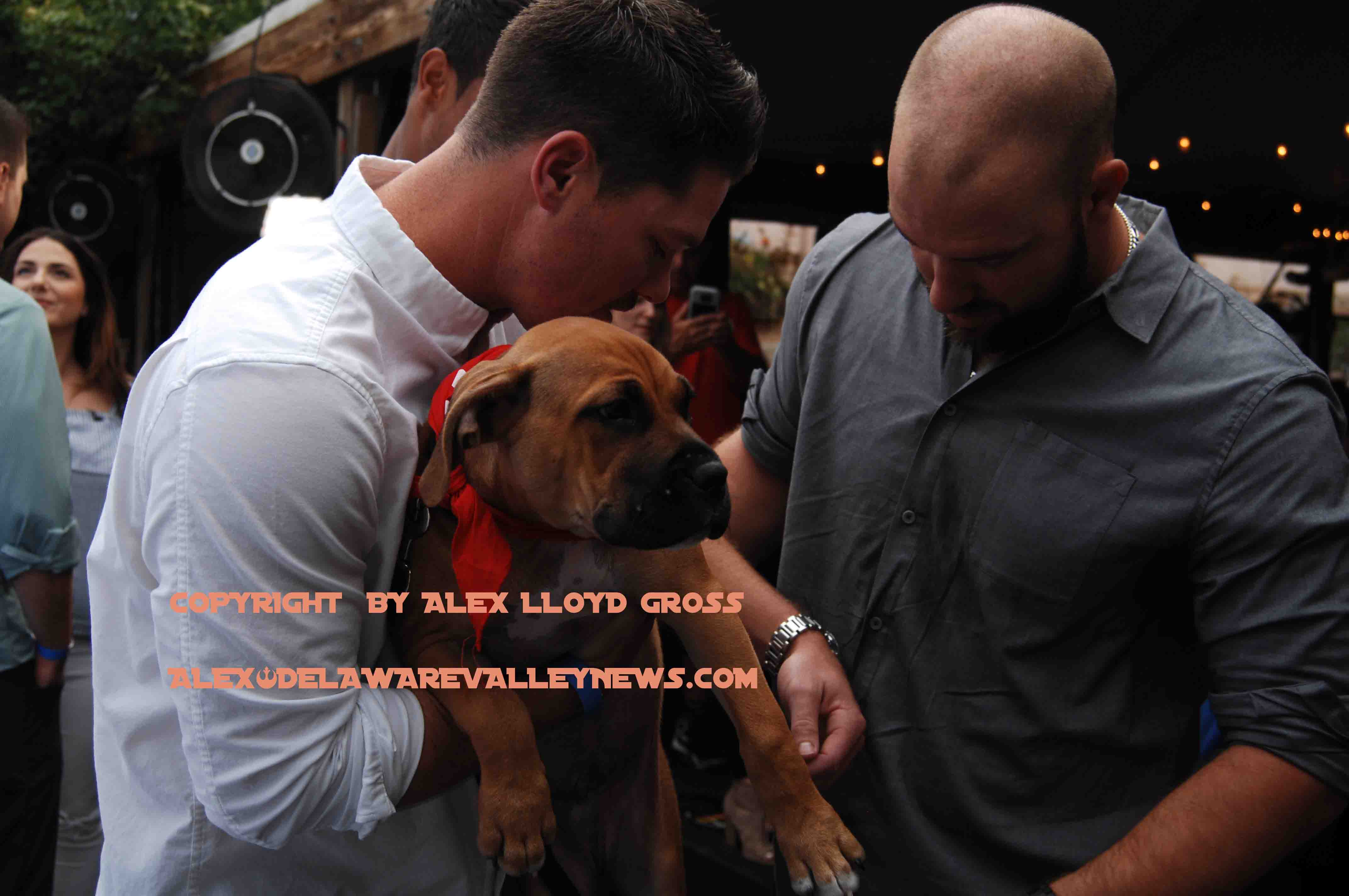 Phillies players and fans catch animal adoption event
---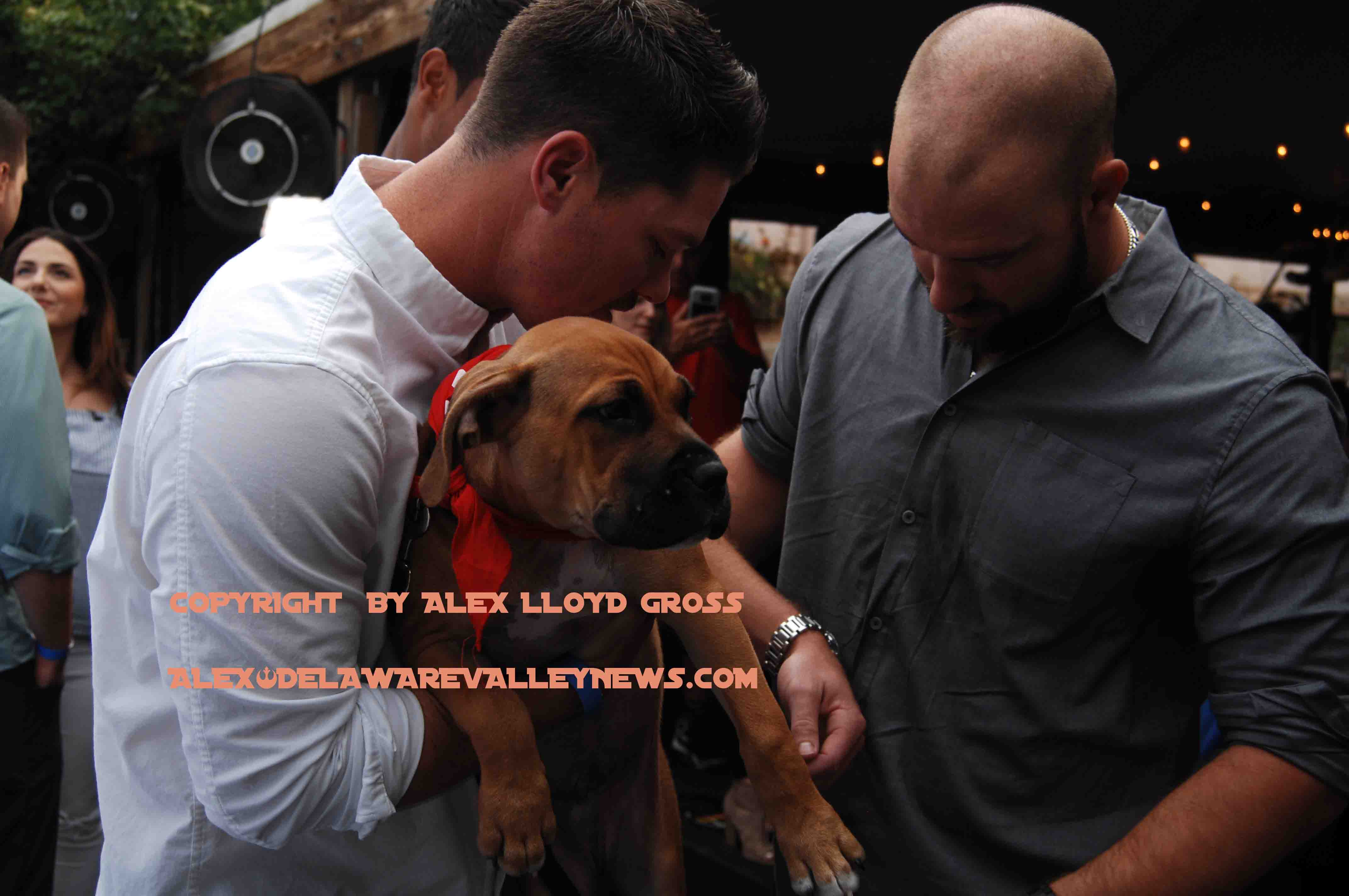 By Alex Lloyd Gross
Thousands of animals in the area are in need of homes.  Helping them find one was Phillies Catcher Cameron Rupp . In conjunction with the PSPCA, he hosted an animal adoption event at Morgans Pier, which is just north of the Ben Franklin Bridge.  It was called " Ruppapalooza At the Pier". Billboards across the region advertised it and so did the Phillies.  It worked. Hundreds of folks showed up and donated money to help animals.
Once inside, there were animals to pet and to adopt.  "I've always had a love for dogs, and i got connected with the PSPCA and we decided to have an event together. We hope to find some dogs a new home", Rupp said.  There were dogs for everyone, from big ones to little puppies.  He has three dogs back home in Dallas Texas , Chief, Bo and Friedo  are their names.
Also appearing to sing some songs was Tyler Reeve, who wrote "Whiskey on My Breath" and "I Got Away With You" . Just him with a guitar on a small stage, helping animals. "I'm a friend of Cameron's. i love animals and I love baseball, so I was asked to come up and help this event, I can put my music to it and it's gonna be a great event", Reeve said before his performance.
With some athletes involved in dog fighting or other animal abuse it's a pleasure to see one actively doing something positive for animals. People like animals and they react positively to someone who helps animals. Especially a player on their hometown sports team. They want that player on their team and in their town.  Rupp was joined by Phillies team mates and some Flyers players as well.
Sports fans could place bids on sports memorabilia  during an auction. This event ran for three hours.