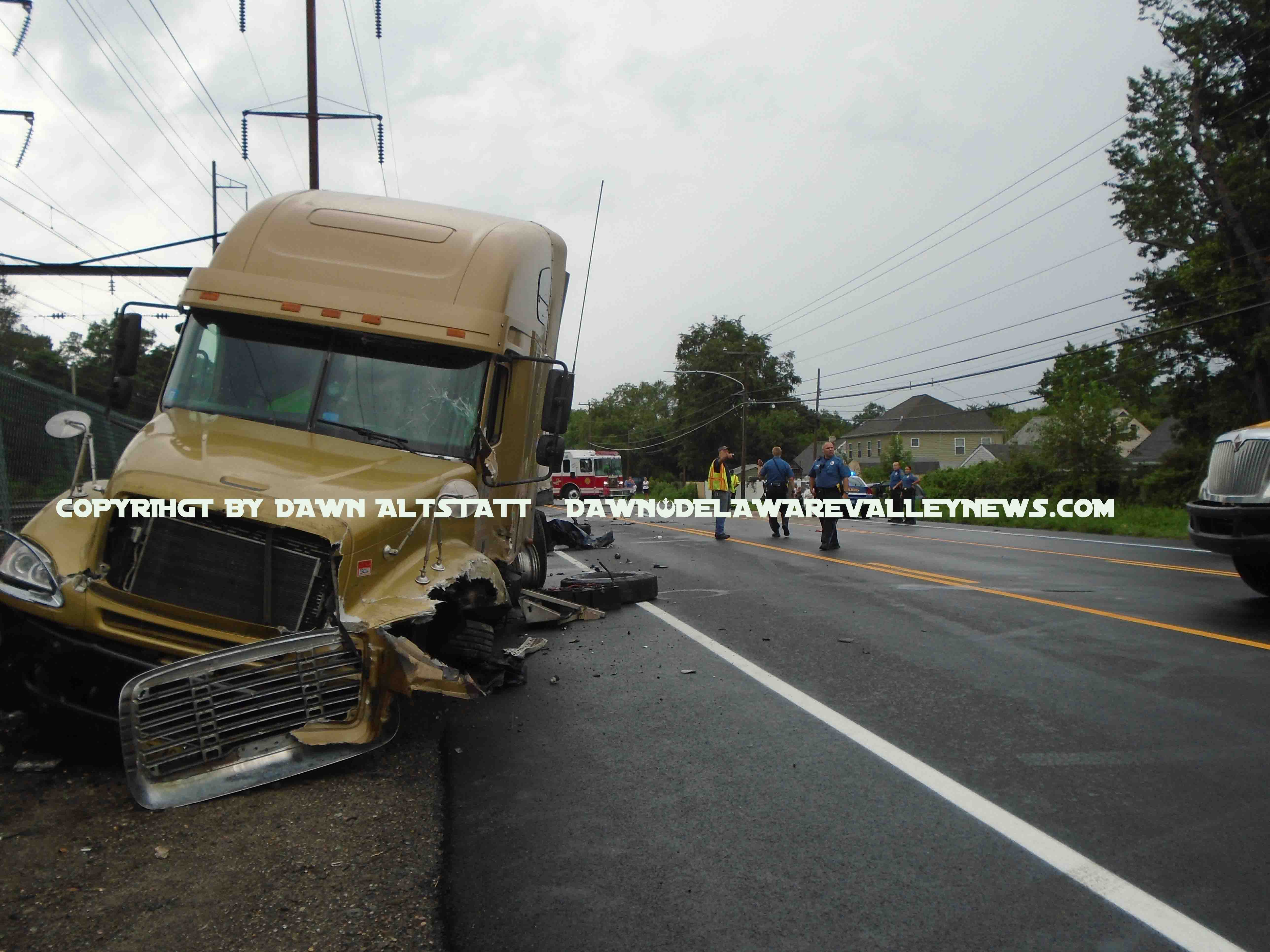 Route 13 closed for major crash
---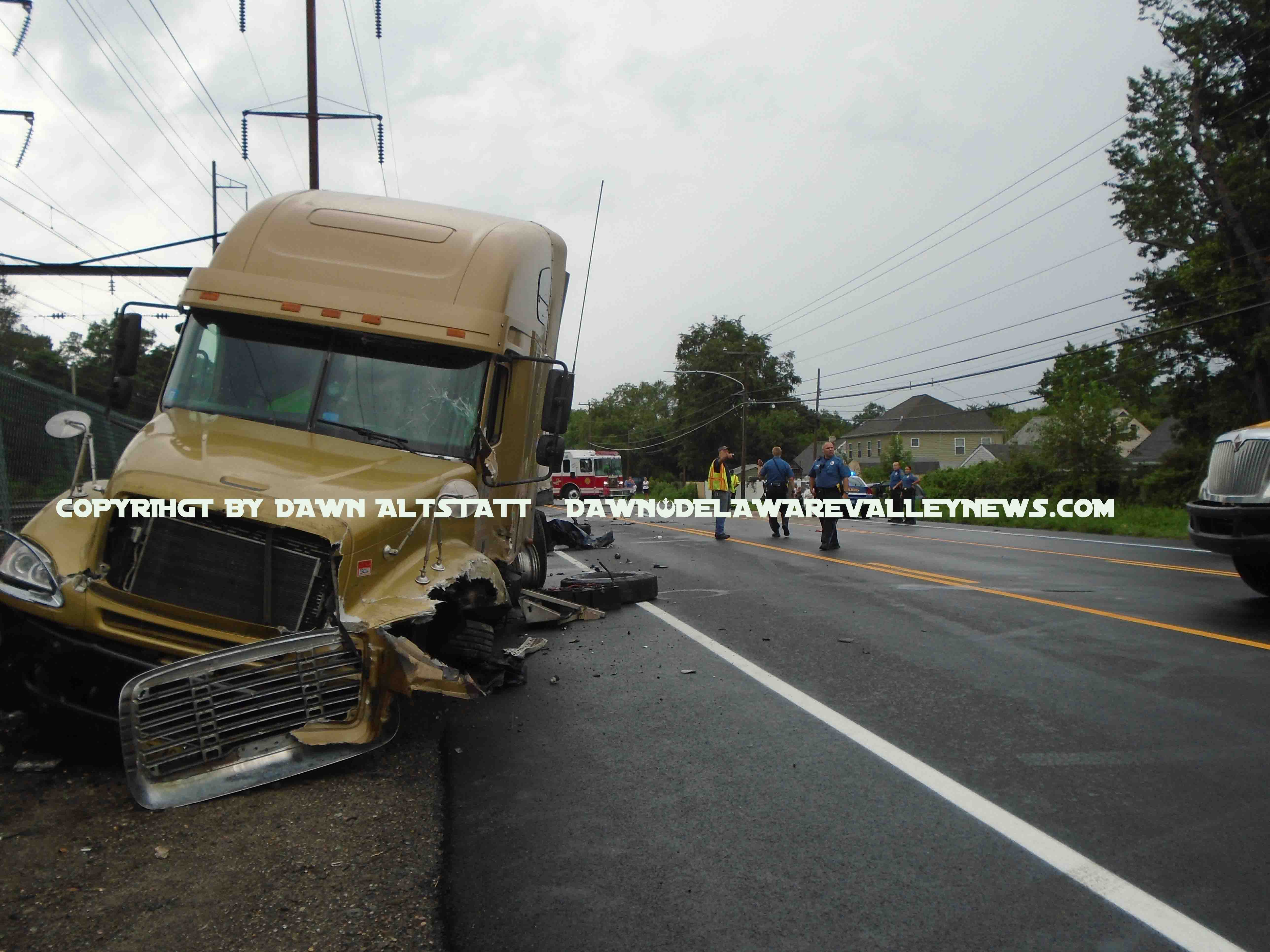 By Alex Lloyd Gross
Route 13 in Croydon, Bucks County is a major  thoroughfare . It was closed for over six hours yesterday, August 2, 2017. Starting from about 3:45 PM until just before 10:00 PM. A car struck a tractor trailer.  Both drivers were injured. The driver of the car, who was traveling south had to be cut from his car using hydraulic equipment. After he was removed from the vehicle, which bounced from the truck and wound up on the grass across the street, the male driver was rushed to a local hospital where he underwent surgery. He is listed in critical condition.
The truck was heading north and according to police "Got dragged" to the shoulder. That, along with the force of the collision  made the removal difficult. It would be simple to disengage the truck from the trailer, hook it up and roll away with it.  However,  the trucks wheels and axles were went, making that impossible.  Tow truck crews spent hours removing the wheels from the truck and cleaning up debris. .  Penndot came to the scene with sand trucks to help remove diesel fuel that spilled onto the road.
Police said the  investigation is continuing and would not rule out texting or distracted driving  from the passenger vehicle operator. Luckily, none of the vehicles had passengers in them.
.