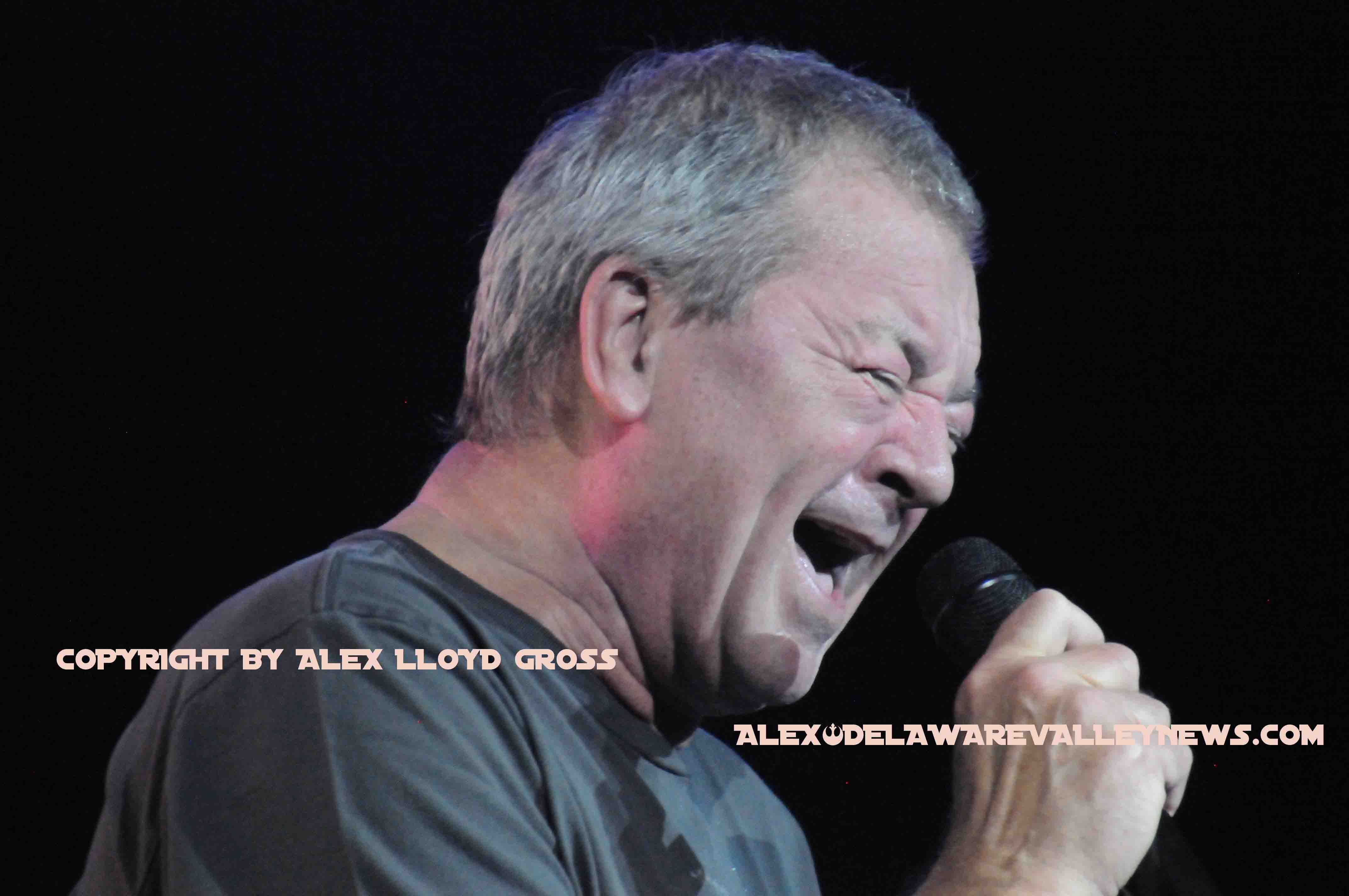 Classic rock bands show Camden how it's done
---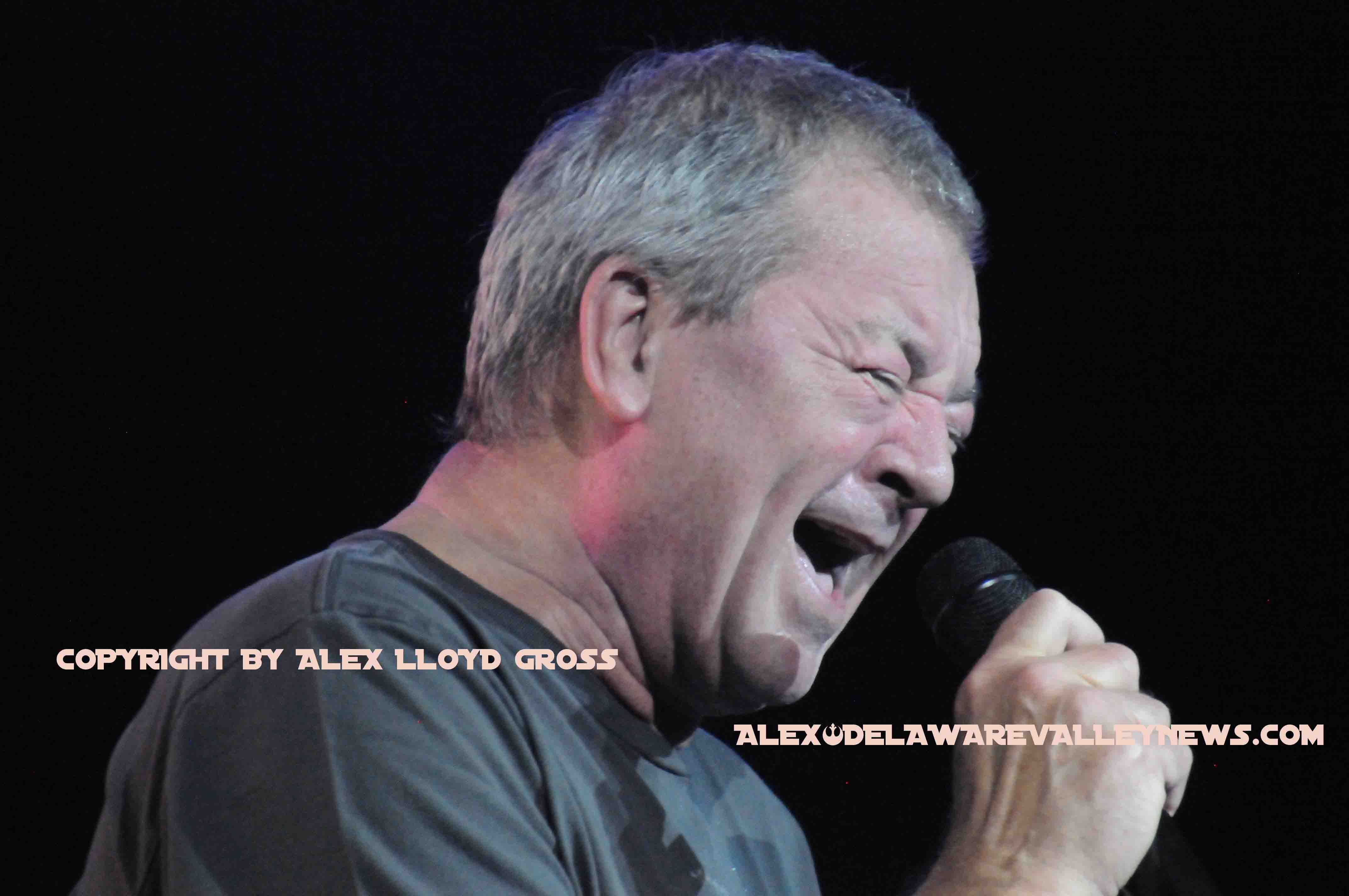 By Alex Lloyd Gross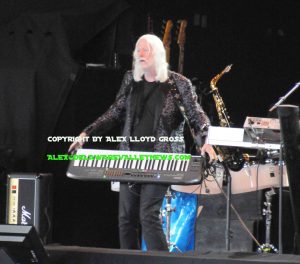 It was 1973 all over again last night at the BB&T Pavilion in Camden .  Three bands that have stood the test of time drew a sizable crowd,  and each put on a show to remember. Edgar Winter, Alice Cooper and Deep Purple.  No one band ran away with the show musically, as each band was different and has a different core group of fans. The true winners were the audience. It was a 6:45 PM start, as The Edgar Winter Band took the stage to "Free Ride".  Winter mostly sang, but took his turn playing drums, keyboards and horns. A versatile musician, he is seriously underrated. As  "Frankenstein"  was played, his band each got a chance to play some solos, showing off their talents.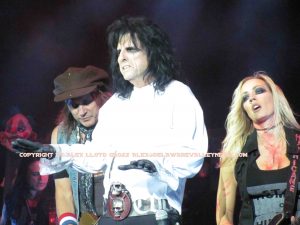 Up next was a man named Alice . We should all be glad that Alice Cooper broke out when he did,  because in today's climate of everything being offensive, Cooper,s brand of theatrical rock might not survive. Today, he is nothing short of a legend. This band won hands down on showmanship.  A giant Frankenstein monster, a guillotine,  live sexy nurses were just some of the props used by Alice Cooper.  His guitarists,  include Ryan Roxie and a blonde bombshell named  Nita Strauss.  Both did not stand still for more than two minutes combined.   They ran around the stage, interacted with fans down front. Meantime, Glen Sobel  took care of business behind the drums. Usually Ryan Roxie will come into the arena to meet fans before the show. That did not happen last night.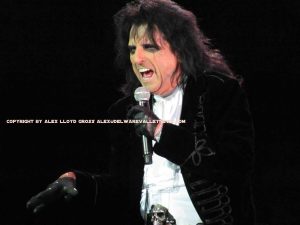 He came out after.  If you looked close, near the back stage door, there he was in the lobby, hanging with fans.  "Sometimes I come out before the show, sometimes after, sometimes during", he joked.  He was posing for free selfies and gives free autographs.  Songs Alice played include "Poison", "I,m 18" and "School's Out".  It was a greatest hits tour and nothing more.  The problem is during these types of shows is that some really cool songs get left out of the set. Cooper should be onstage for two hours at a minimum.
Headliners Deep Purple were up next. While  Ritchie Blackmore is no longer with the band, he was replaced by Steve Morse, who had huge shoes to fill and  manages to did it with ease.  He is not new to the band, ( he's been with them over 10 years) but being as Deep Purple does not tour the area very much, this was the first time some  local fans could see him in the band. Roger Glover is still in the band, as is Ian Paice.  Ian Gillan is on vocals. Dressed in jeans and a t shirt,  Gillan   looks remarkably different  than he once did . He could walk right in the front doors of the arena and not be recognized.  A word of caution, if you purchase a VIP meet and greet, that does not include Gillan.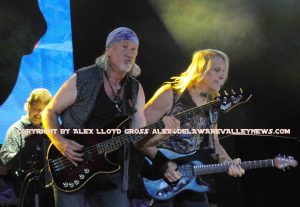 Don Airey was on keyboards. For many, the surprise of the night was  when he started  to play  "Mr. Crowley" .  Deep Purple did play  mostly hits such as "Hush" which was the closing number. Also included was "Strange Kind of Woman" , "Perfect Strangers"  and of course, "Smoke on the Water". For most of the show half the fans were seated while half were standing. This is a show to stand up for. Those that stood for the show, blocked the view of those who chose to sit.  Sometimes it was not a pleasant encounter.
This is billed as a farewell tour for Purple. We shall see.  Countless bands have retired, only to come out of retirement, for another couple of tours.  We can only hope it's that way for Purple.