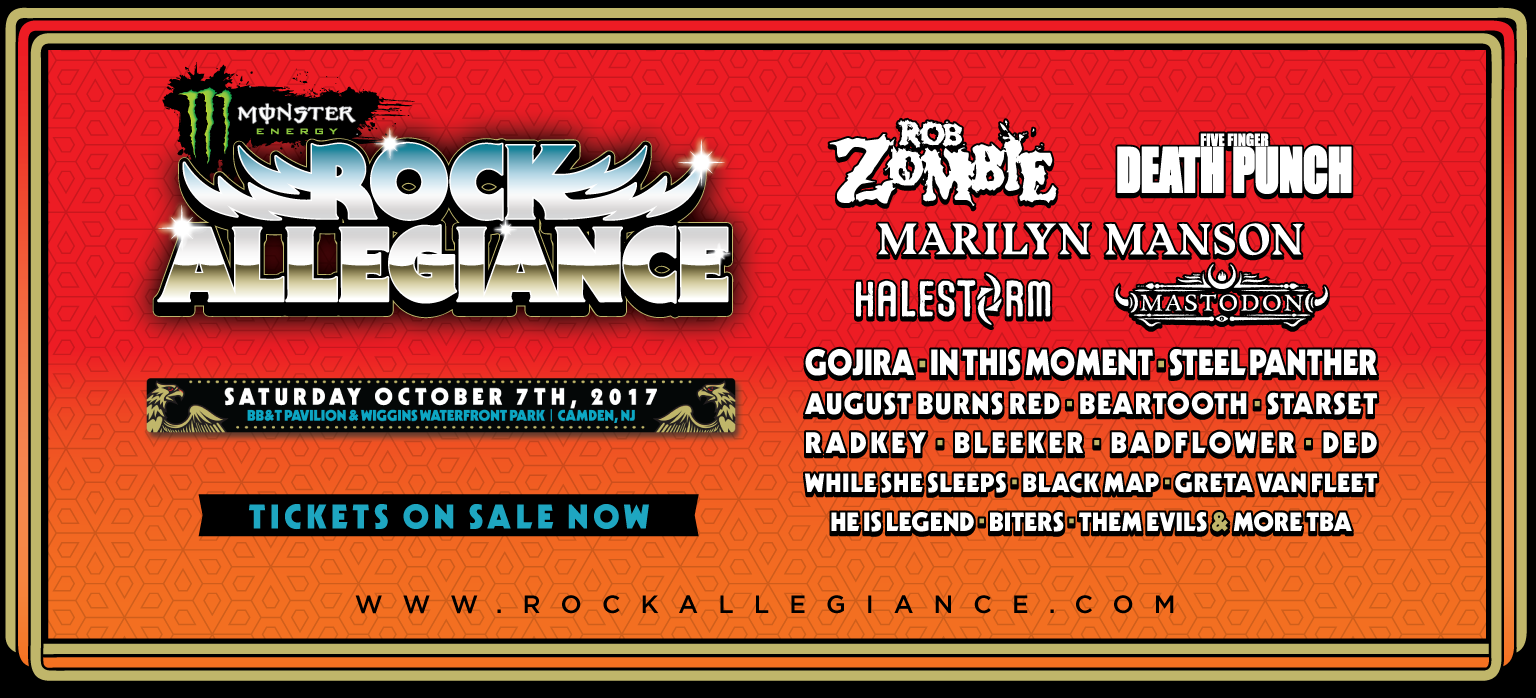 Rock Allegiance less than a month away
---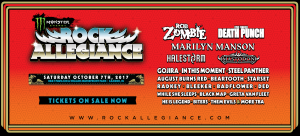 By Alex Lloyd Gross
It's one of the largest rock shows in the region.  Rock Allegiance. It's coming to the BB&T Pavilion October 7 2017.  This event is coming off the heels from last years extravaganza at Chester's Talen Energy Stadium. "Our partners, Live Nation, thought that this would be a venue that speaks to rock and roll. People are familiar with it, as a concert venue, and logistically speaking, said promoter Gary Spivack.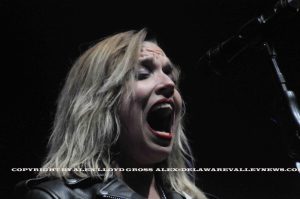 Last year, the show ran two days and now it's cut to12 hours. "We wanted one show that was stacked with great bands as opposed to two shows that was two average days. Remember, this venue has no curfew so this show will run to midnight", Spivack said. There is something for everyone, from metal to hard rock.  For those that do not want to spend a ton of money, lawn seats are available. For those that have more to spend , "We know that the days of stale beer and a corn dog are done, they are over. we have top notch food for those that want the VIP and parking, which is important as well. You can go here to get more info or to buy tickets. Check out the shuttle bus and the different food and beer packages. You can also say FXCK YOU to cancer and donate by getting some cool swag.
Ticket sales have been brisk. With Halestorm, and Rob Zombie as the headliners,  people would be wise to get their ticket in advance. If you can get to the box office in advance, there should be reduced fees. "The show is on a Saturday and after that,on Sunday, fans  can watch the Eagles game," Spivack said   Also playing are Steel Panther,  Artists might still be added to the line up. Earplugs are on you.