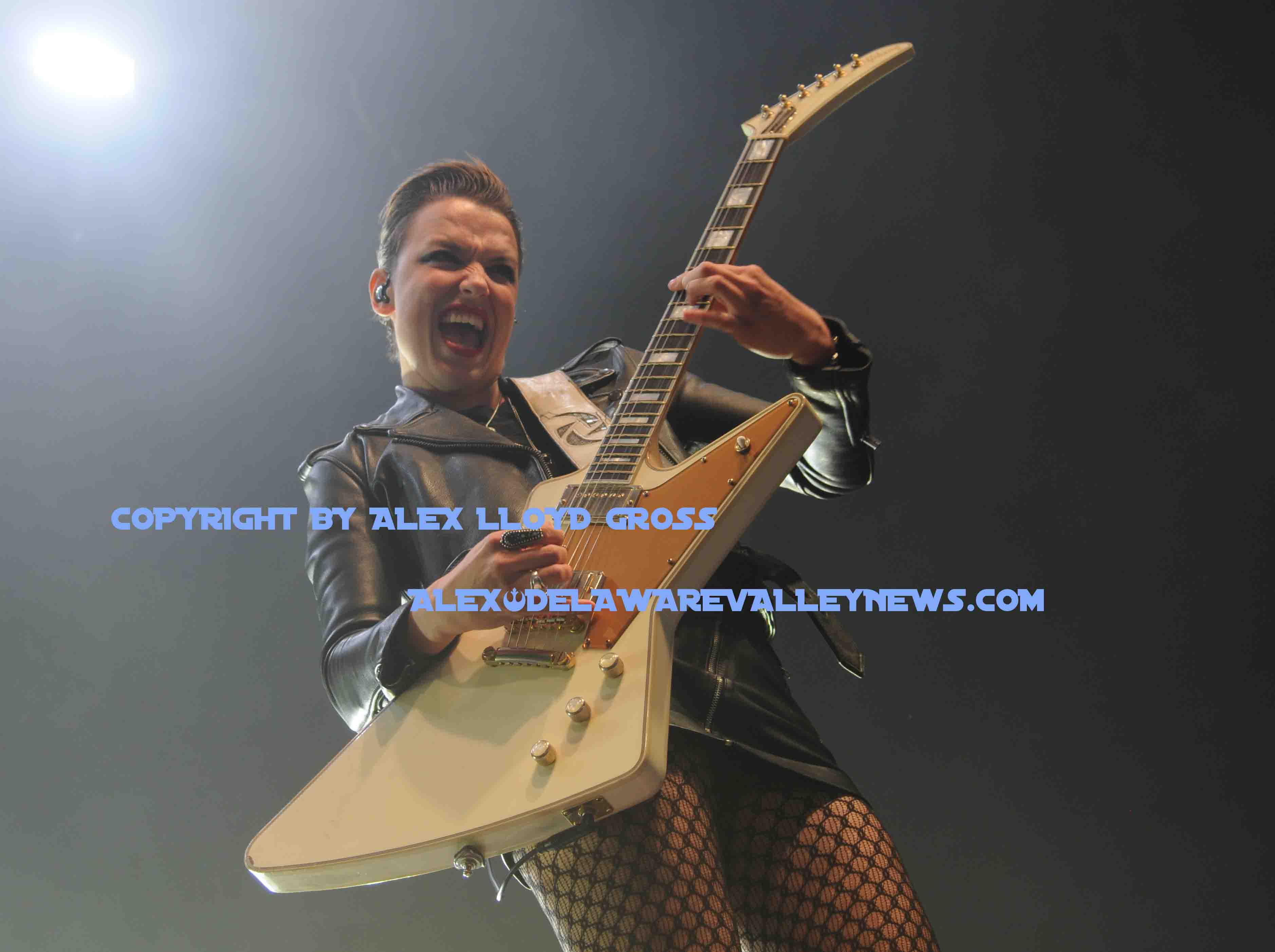 Rock Allegiance festival held in Camden
---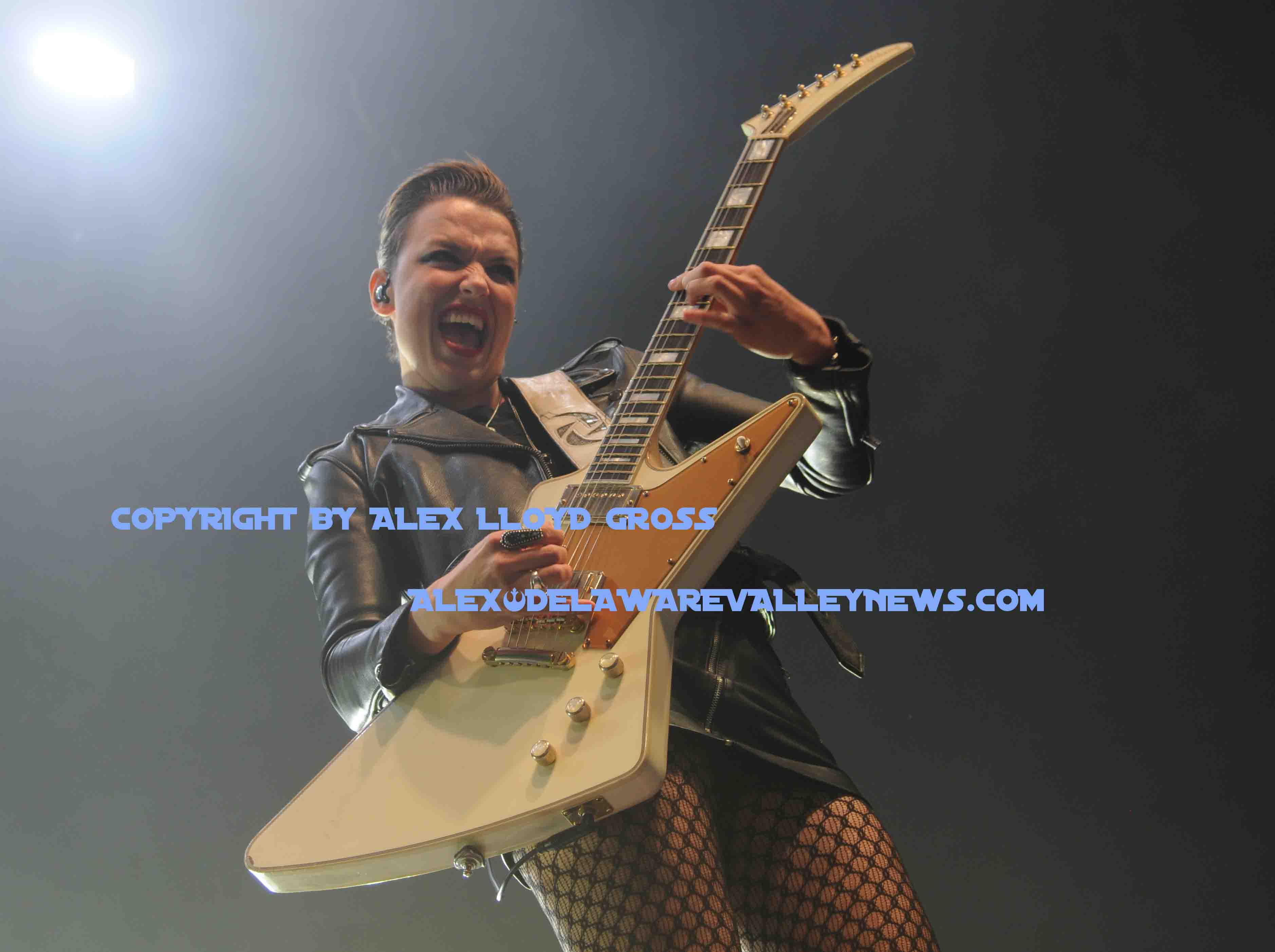 By Alex Lloyd Gross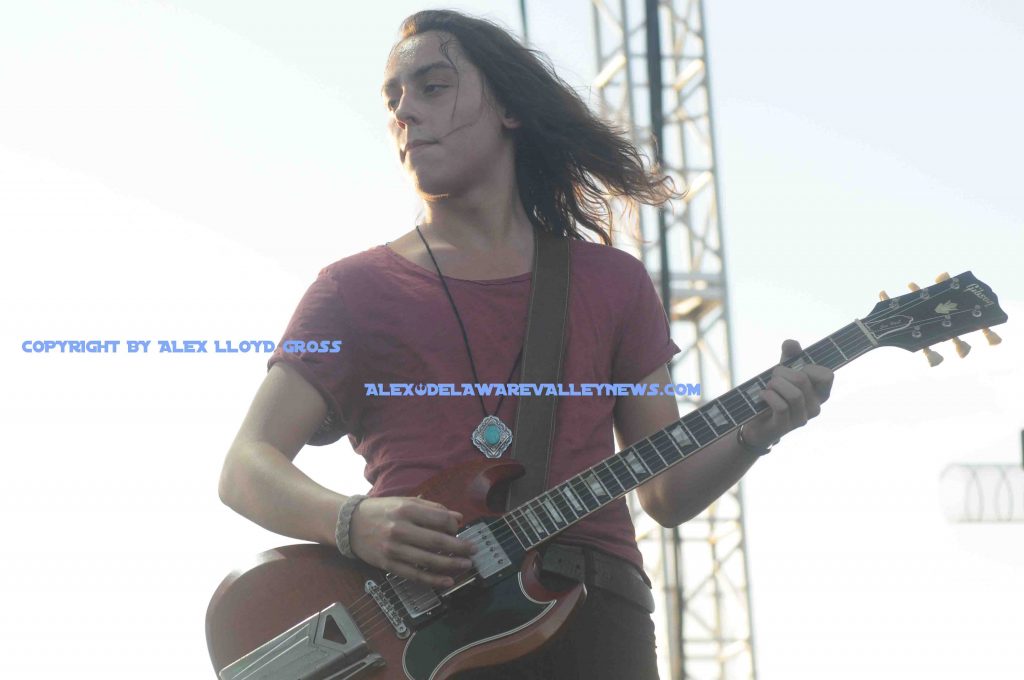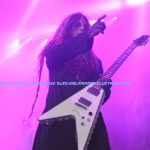 The Philadelphia area has held different music festivals over the past summer and with the summer concert season winding down, there was one last festival to be held for the year. Rock Allegiance. This was not for those easily offended. This was loud and it was built for speed.   You needed to be quick to see everyone there. With bands like Radkey,  In This Moment and  the Biters  trying to get peoples attention and get new fans, it was Greta Van Fleet  that was the most anticipated new band there and . Their tour of the US has resulted in sold out shows. The secret is out.   This Led Zeppelin sounding band was welcomed by the crowd very warmly. In fact, so warm, they should have played the main stage. With the sun going down, it made it hard to see the band. There was no backdrop and instead of the city backdrop, people were squinting into the sun.  Danny Wagner,  the drummer  said they will be back. "Hopefully we can play more music", "We  were slacking", joked Sam Kiska, the bass player, as they were leaving the press area.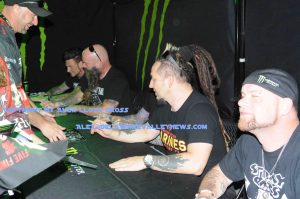 This event was more than just this fine band. Usually, when you go to a show, there is tons of security keeping people away from the bands and those that do get to meet an artist pay a kings ransom or win a radio contest. Everyone else gets hosed. Not at Rock Allegiance. Five Finger Death Punch was direct support for Rob Zombie. They were out in the crowd at the height of the show, in the Monster Energy Tent signing free autographs and taking selfies for free.  How cool was that? 90 minutes later, they were on stage , belting out songs like "Wash it All Away".  A band that has their priorities right,  with raising awareness of veterans issues and supporting local first responders. Their gruff persona masks real talent and if you ignore this band, you do yourself a disservice.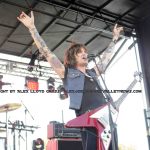 There were three stages at Rock Allegiance.  One was right behind the main plaza (think Ozzfest) the other was about a quarter mile away. Through a gate, up a hill and down the other side. That and the fact that the setting sun made it difficult to see bands  on the stage were the only complaints people made about this festival.  One up and coming band, The Biters  were on the third  stage. They look British but they hail from Atlanta. "We're based out my living room," said Tuk, lead vocalist. They played the smaller stage but that did not stop them from delivering the goods early in the afternoon. The band, like most had to confine their set to about 30 to 45 minutes. For the Biters, that was more than enough time to get their message across.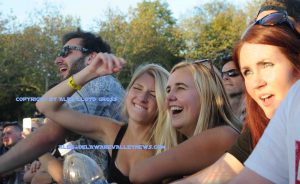 With people being politically correct, it was refreshing to watch bands be themselves and if that meant using profanity, so be it. Steel Panther did more than drop a few F bombs. These guys were sexually explicit. They are a knockoff tribute to an 80's hair band but they can play. Live, they are known for their antics, like a bass player preening himself so much  that he missed his cue to talk, or bragging about sexual exploits real or imagined from the stage, it was fun. Steel Panther is a band that you want to see live.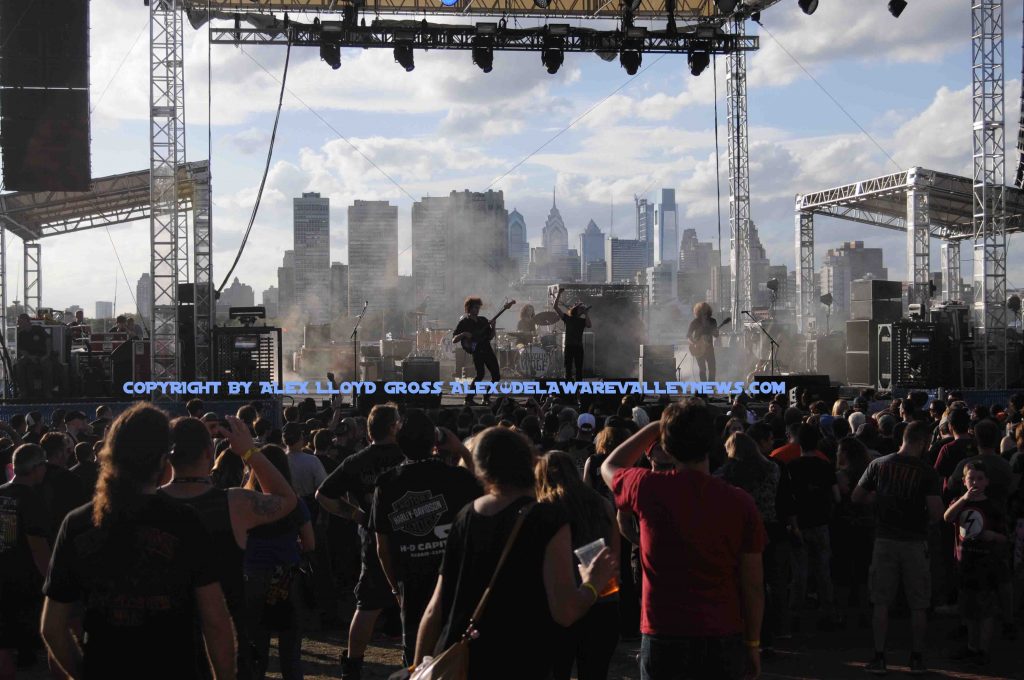 As the evening began, Halestorm took the main stage. Lzzy  Hale, proved why she is such an awesome singer to front a band.  She sported a new short hair cut and dressed in a short skirt with stockings. All eyes were on her. The guys wanted to meet her and the girls wanted to be her. Their set was quick, just the hits like "Freak Like Me" and  "I Get Off".  They stuck to mostly original material, even though the band had three albums of covers out. Every time this band plays this area, they get better.   For Halestorm, Mastodon, Five Finger Death Punch and Rob Zombie, seats were reserved . Prior to that, the show was general admission.in the vicinity of the main stage. After the band in This Moment completed their Gothic set, the audience was cleared and only those with a reserved or pit ticket could enter. Everyone else had to sit ( or stand) on the lawn.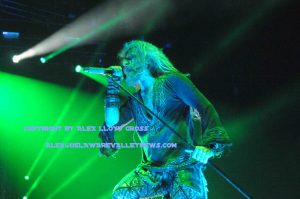 Rock Allegiance was the perfect opportunity for fans to get familiar with new bands.  Due to scheduling conflicts, fans may have had to leave certain performers before they were done in order to see other acts.  The weather was perfect,  almost a mid summer day and you would not know it was the first week of October.  The BB&T Pavilion was new new home of Rock Allegiance. Most people  seemed to like it as opposed to the Talen Energy Center in Chester.  As the night wore on,  Rob Zombie took the stage and tossed out Alien Balloons to the crowd.  The singer/film maker showed no signs of stopping as he was all over the stage. His crew set up platforms which made him three feet taller. Those down front had to crane their necks to see him.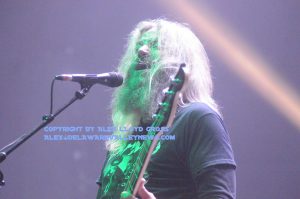 By all of the early accounts, this was a success. The cues to buy merch were long but quick. There was ample food. Not just bland stadium food. One food vendor selling cheese steaks found he lost a LOT of business by mixing onions with all his food.  Many people cannot eat them and simply walked away. By trying to be quick, he made an egregious error that hurt his business.  People went to where they could get it cooked their way.  BBQ,  Chinese, it was all there. Of course, if you wanted standard  stadium fare you could get that too.  The promoters set up additional restrooms and water stations so that fans did not have to walk far. That's important for a festival. If you do not take care of the customers, they will not take care of you next year. With lots of reports of music festivals going under or leaving patrons stranded on an island, it's important to get it right. Rock Allegiance got it right and hopefully will be back again next year.