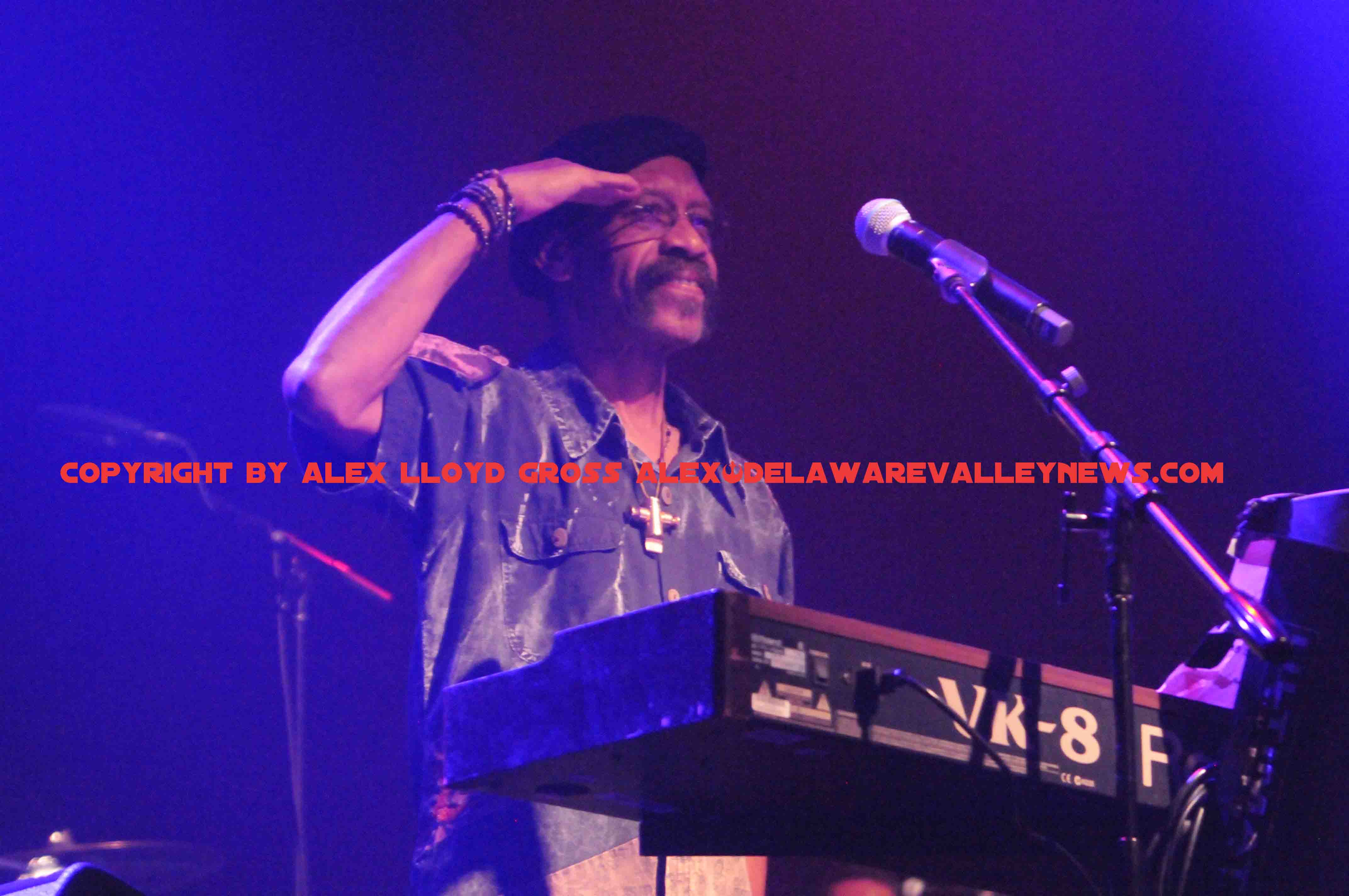 WAR brings Cisco Kid to Parx
---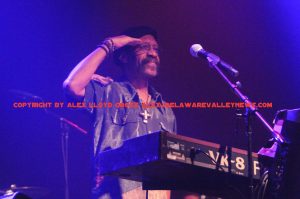 By Alex Lloyd Gross
It's hard to classify the band WAR as a classic rock band.  They certainly play rock with songs like "Low Rider" but there is so much more to this band. Funk, reggae, soul,  they play it all.  They brought that so much more to Parx casino in Bensalem last night, August 2, 2018.  This is a greatest hits effort with intense jamming in the middle of songs. If you go to see this band and expect to hear the song like the record, you are in the wrong concert.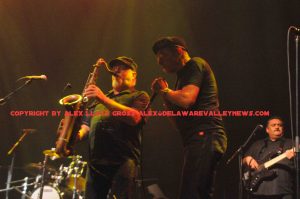 The crowd roared it's approval at the songs and of the banter that Lonnie Jordon did in between the dongs."Don't yell at me," he said jokingly.  They tried to touch on politics a bit and then left it alone.  Songs like "Why Can't We Be Friends" speaks louder than anyone can on their own.  When WAR did the "Cisco Kid" Jordan sat on the edge of the stage and did not sing a word. The crowd did it for him. They sang the entire song. "There's something wrong here, . Don't make me come down there," Jordan said  and with that, he jumped off the stage and engaged audience members to sing the song. Jordan even signed an album for a fan that came up to him. Most knew the words. For those that may get hung up on a verse, here ya go right here.
They brought out the iconic Slippin' Into Darkness very early in the set.  That is the once song that should be done live  exactly as it appears on the record.   WAR played at the Xcite Center, which is an indoor theater. The only thing that would have been better would be if PARX had this concert played outside.  Seeing WAR's past shows, usually in the Summertime  and usually outdoors, you cannot beat it.  Songs like "Summer" are perfect for an outdoor show.
During the solos,  each member was given a few minutes to show off their craft. Sal Rodrigues showed off the magic with his drum sticks as he would levitate them and bounce them around his kit, having them come back into his hand.  The band was on stage for about 90 minutes.  They did one encore ,  "The World Is a Ghetto".