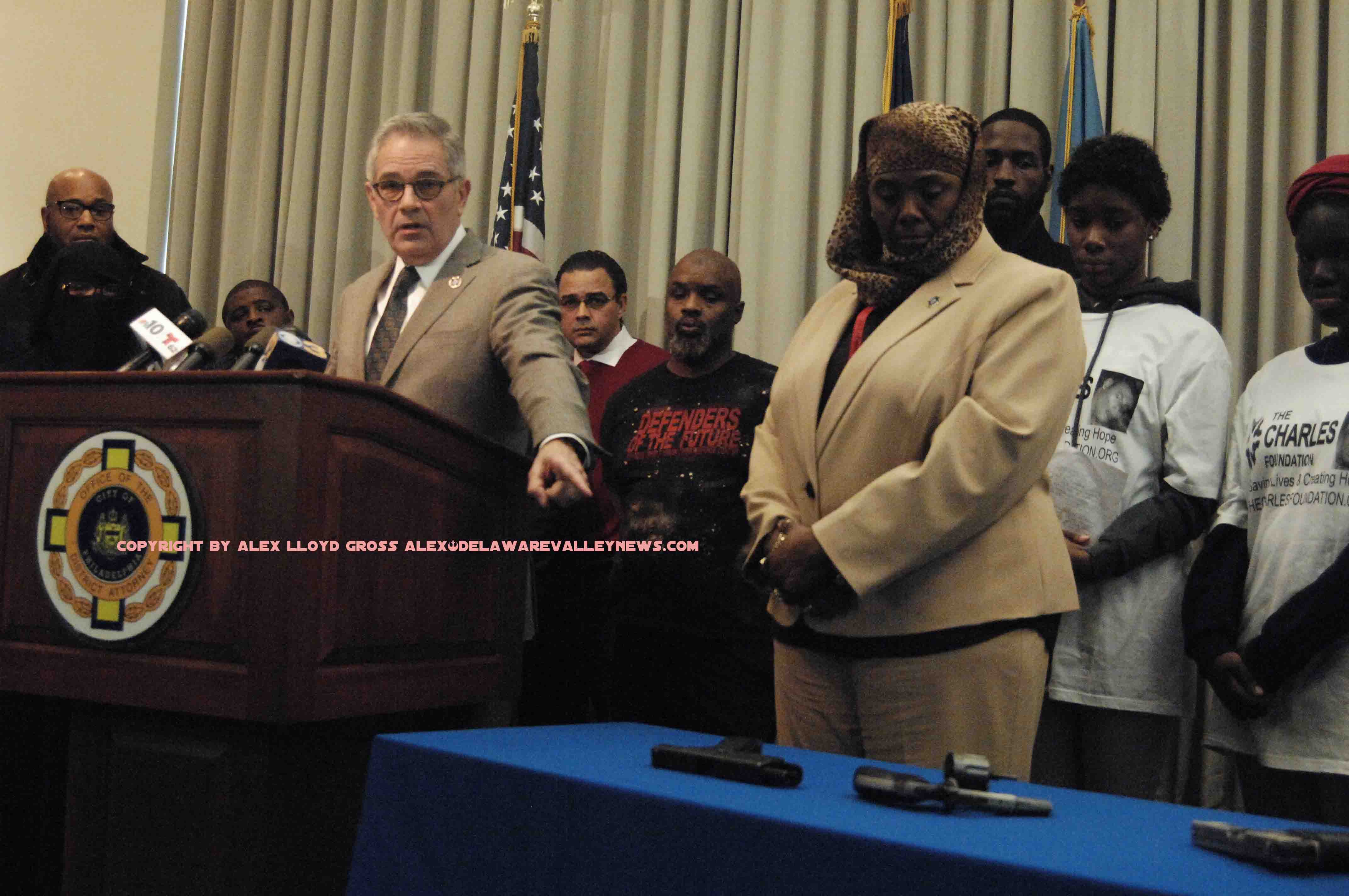 Philly District Attorney talks about dangers of toy guns
---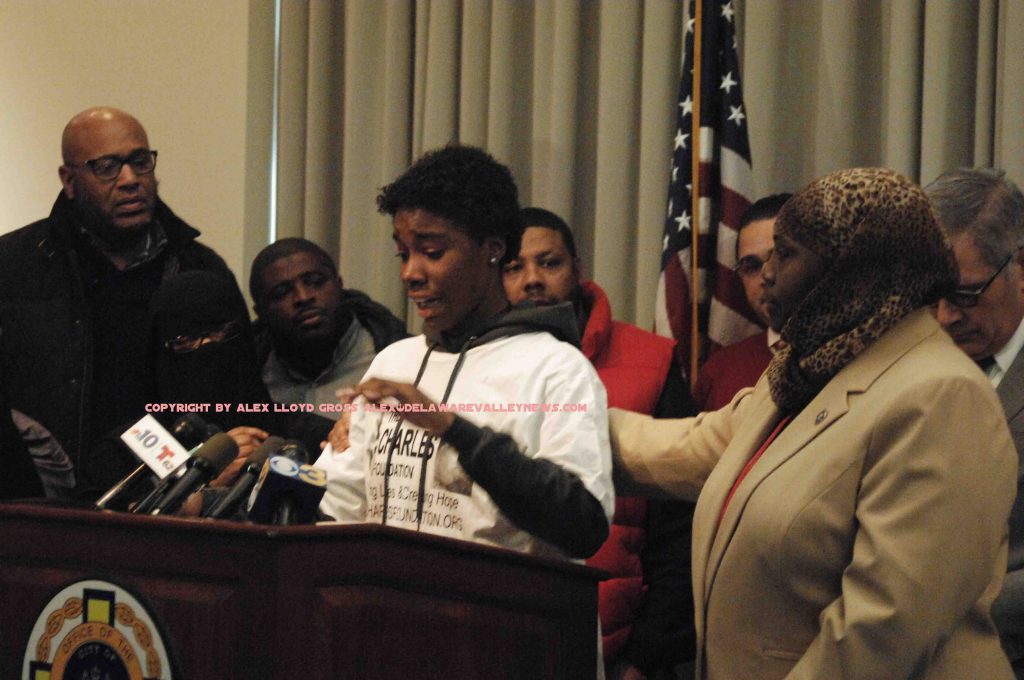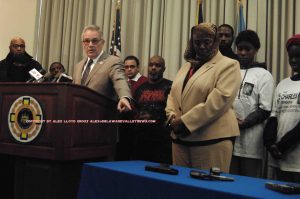 By Alex Lloyd Gross
No one wants to hear about a cop or store owner shooting a kid who had a toy gun.  It happens when a kid has a realistic looking toy gun and they try to commit a crime or maybe they are playing with their friends. A concerned resident will call the police upon seeing what they think is a real gun. "If a cops shoots some one who pointed a toy gun like this, I'm ruling it justified," Larry Krasner, Philadelphia District Attorney said during a press event in his office to draw attention to the dangers of toy guns.
With the holiday time around the corner, Krasner and many activists and concerned citizens spoke about this problem. On a table in front of Krasner  were three guns. Two were toys and one was real.  They were difficult to tell apart.  A child with a toy gun knows it's a toy. The kids they are playing with know they are toys. No one else does. Krasner said that there is a ordinance signed in November 2014 that allows cops to confiscate realistic looking toys guns in the city.
"Toy guns should be plastic, orange, or clear plastic so you have no doubt it's not real," Krasner said.  He also laid part of the blame on the manufacturers and implored store owners not to sell realistic looking toy guns in their stores.  Several of the community groups that spoke with Krasner had either lost someone or knew someone that was killed by gun violence in the city.