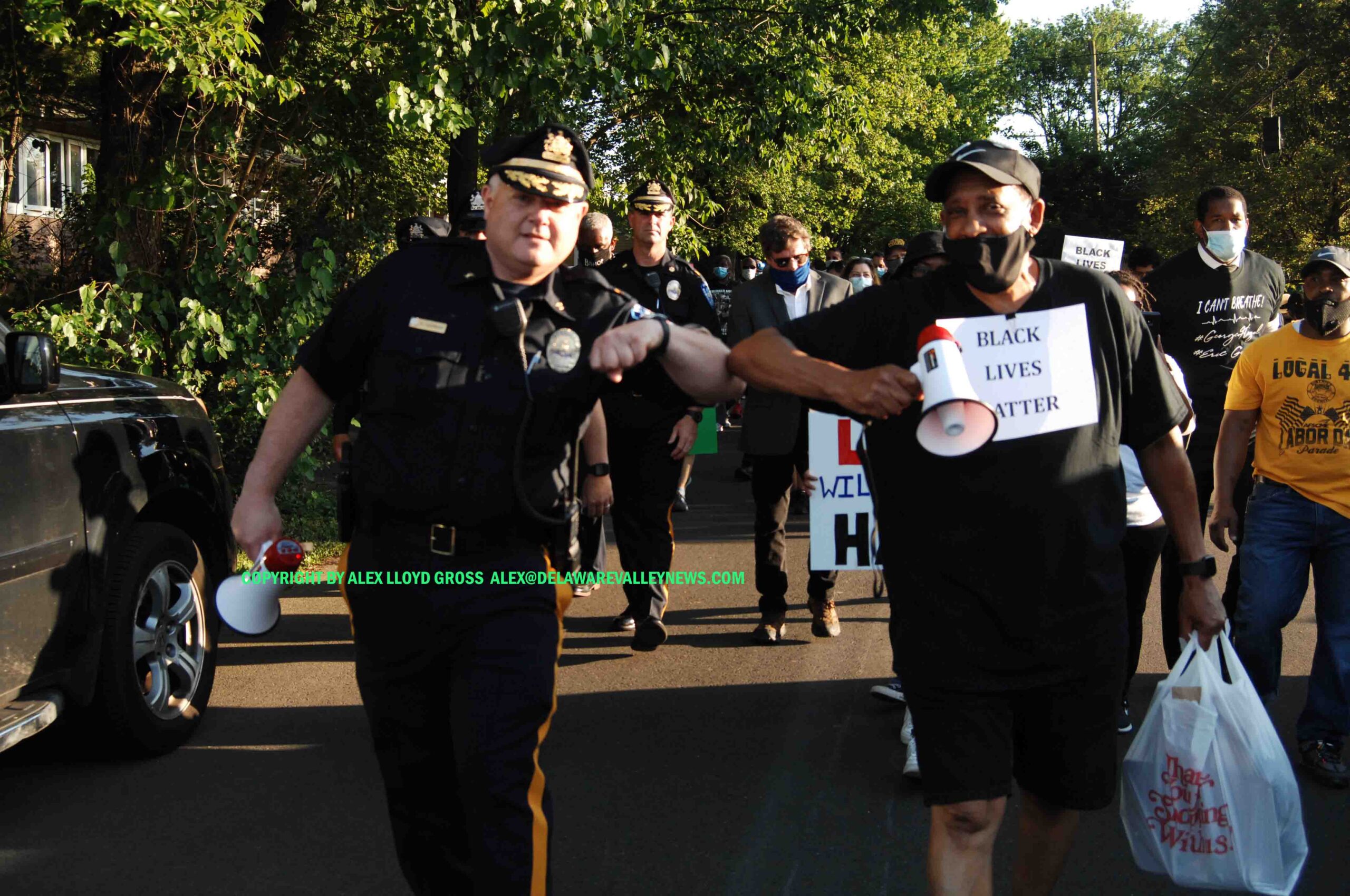 Bensalem NAACP Host George Floyd Memorial March
---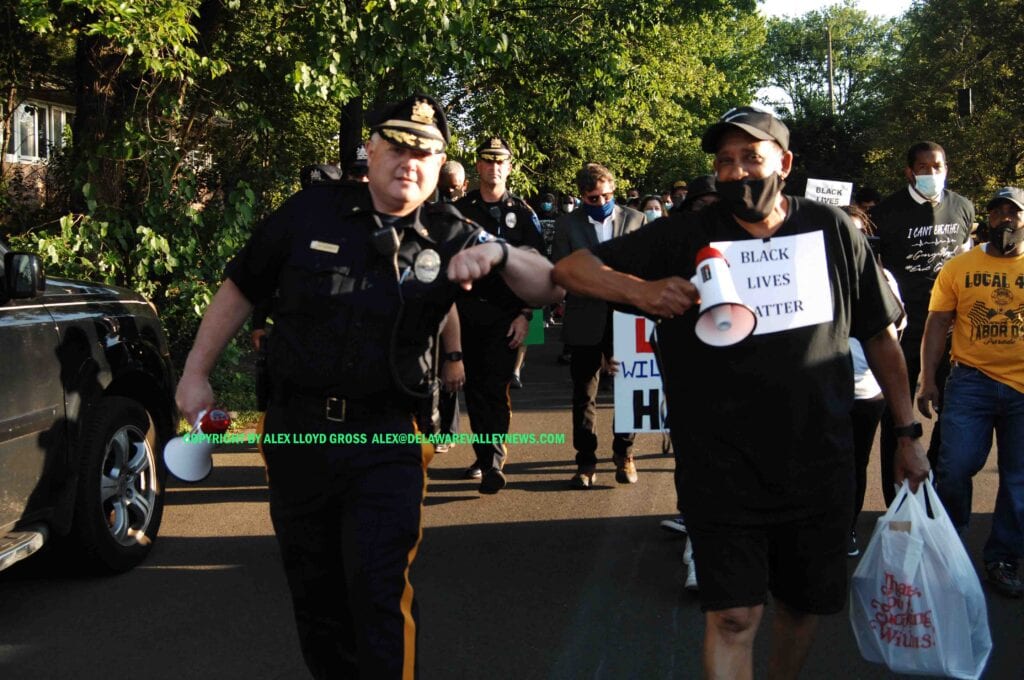 by Alex Lloyd Gross
About 1000 people showed up in the Linconia section of Bensalem, Bucks County, to attend  a memorial march for George Floyd. This  event was sponsored by the Bucks County Chapter of the NAACP.   It kicked off at the Linconia Tabernacle  Church. It was there that participants met in the parking lot. William Bennett, 2nd Vice President met with Director of Public Safety Fred Harran and they started the  march down Paris Avenue.

The destination was Linconia Park. Going down to the part, the chants were all too familiar. "Black Lives Matter", "I can't Breathe" and "Hands Up, Don't Shoot". .While the police command staff lead the march with the NAACP, other officers marched with the crowd in the middle and towards the rear of the contingent.  It was not a long walk, about half a mile, but it was a vocal one.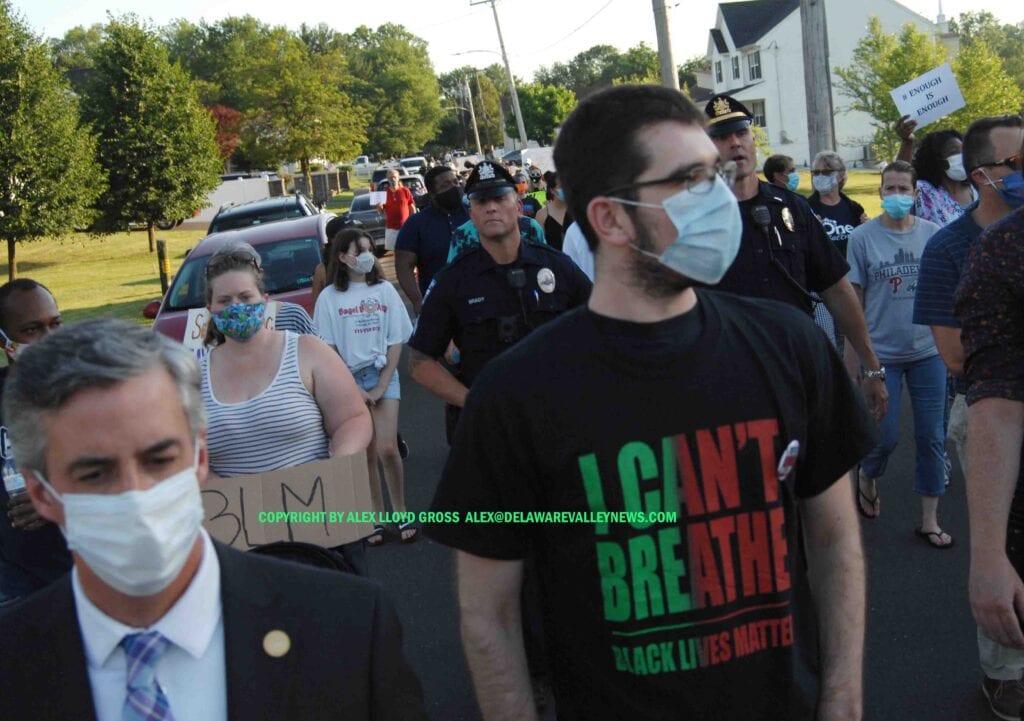 There was a booth to register new voters.  There was a PA system set up and people spoke. "Black Lives Matter, all lives will matter when a black teenager can walk down the street in a hoodie to go buy some Skittles," said one man. This crowd was relaxed. It was not tense. Here, the police were captive and listened to the message given by speakers. Young teenagers talked about how they are distrustful of the police.  "I wish that they had the opportunity to meet some of our officers, to see what Bensalem is all about,  We would love to form a partnership with these kids to have them get to know us," Harran said.
The folks at this rally are tired of unarmed black  people being shot by the police.  Just recently, an unarmed black male got into a fight with the New Jersey State Police Trooper. He was not under arrest, but was kept in the back of a Troop Car, because his vehicle was disabled in a bad spot. He exited the car and refused orders to return. Instead, he fought the trooper and he was shot six times.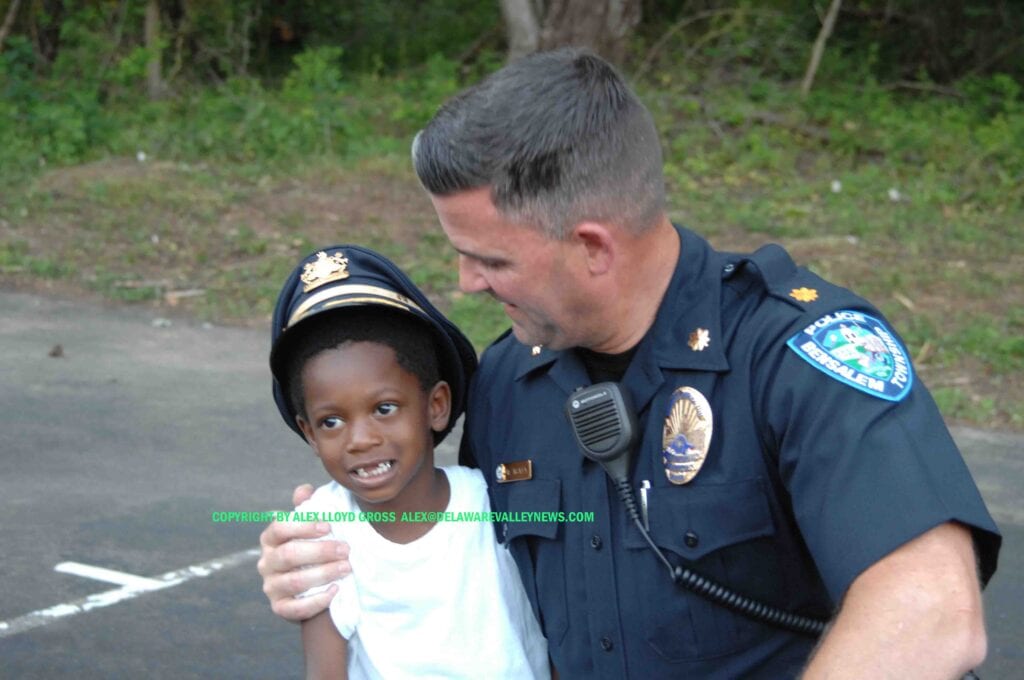 George Floyd was not shot. He died when a Minneapolis Officer keeled on his neck for over eight minutes. Floyd was buried today and his funeral was broadcast nationwide. Across the United States riots have destroyed major cities. Bensalem Police were called to assist Philadelphia  during a looting spree at Philadelphia Mills two weeks ago.  There have been cries to defund the police. In Philadelphia,  While the department is not defunded,  $14 million extra was not approved. That money would have been used to racial sensitivity training and money to pay officers extra for working during the pandemic.
At this protest, people were encouraged to wear masks, and most of them did. The protest was peaceful there were no problems. The NAACP vowed that they would be out again,  and vowed to keep pressure on politicians and law enforcement to insure that "Not another name becomes a hashtag,".