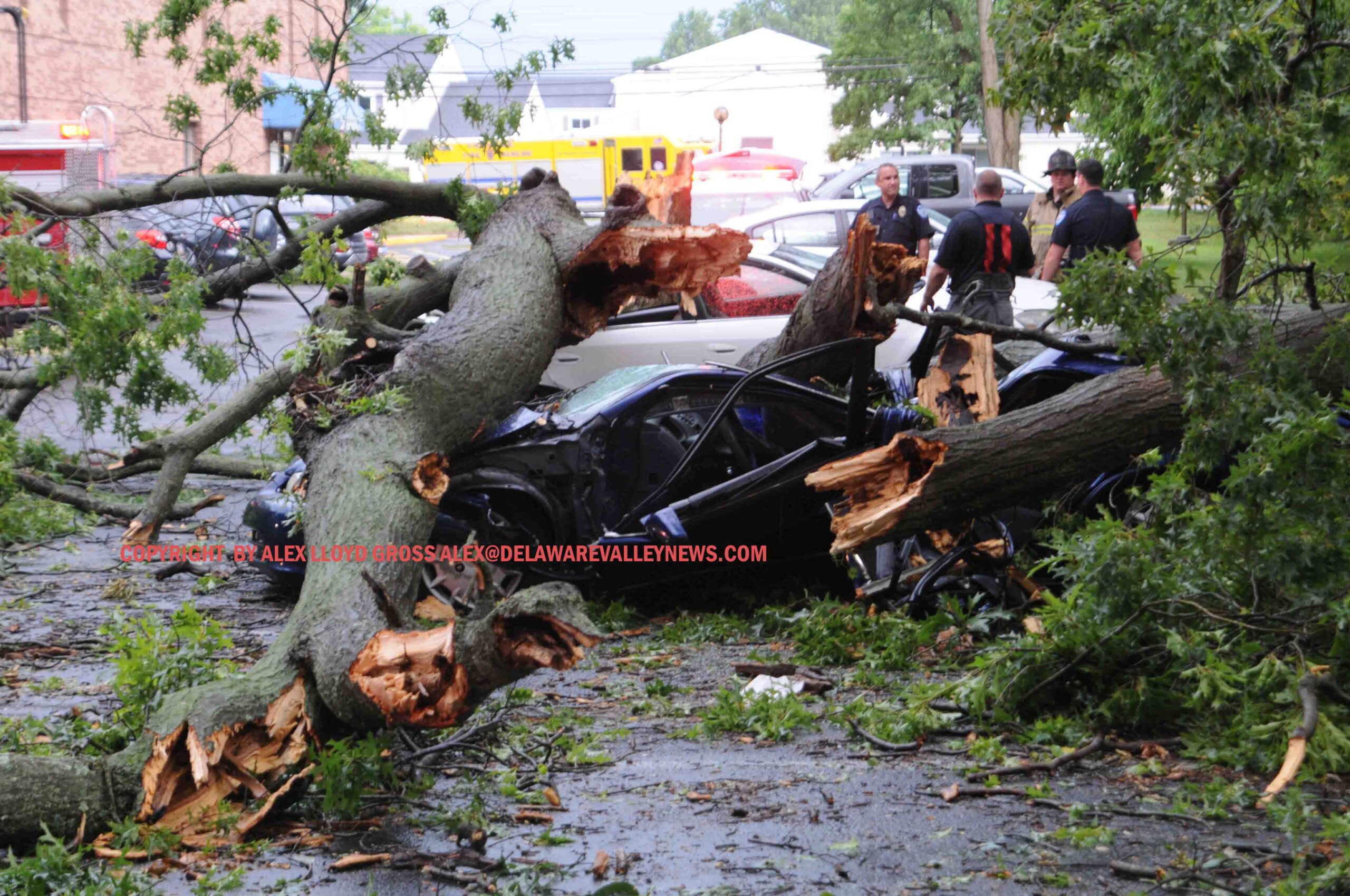 Severe Storm Fells Tree Onto Two Cars At District Justice Office
---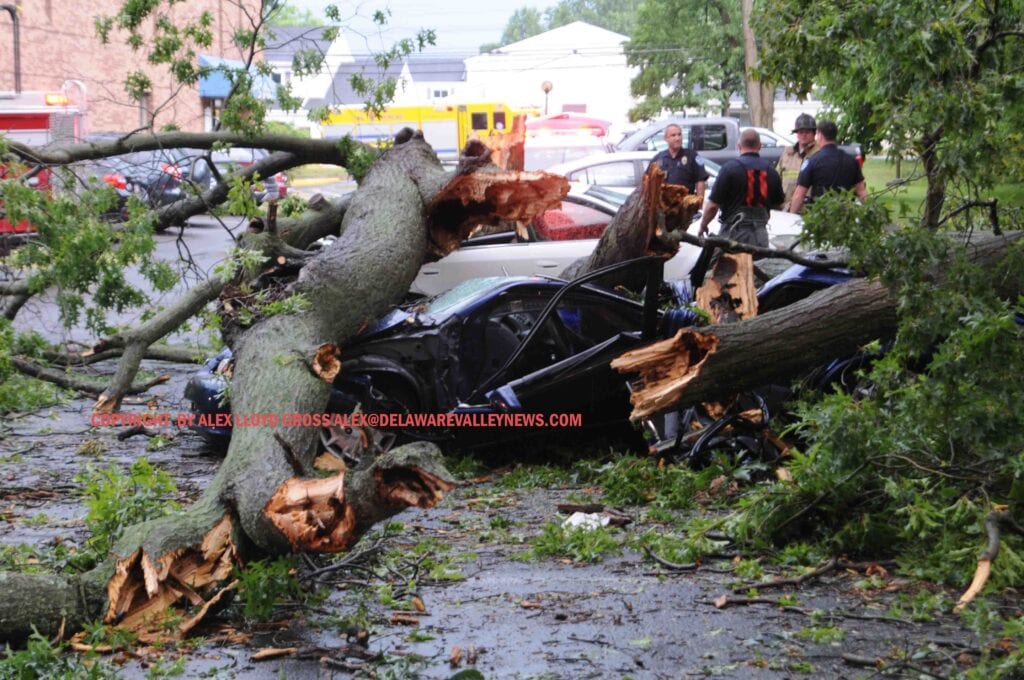 by Alex Lloyd Gross
A severe storm brought down a large tree right onto two vehicles that were parked at District Justice Joseph Falcon's office  on Bristol Road early this afternoon July 6 2020. One man was sitting in his car when it happened. He was trapped in his car and was cut free by Bensalem Fire crews. He was taken to the hospital in stable condition.  The other car was owned by a courthouse employee who was inside working when the tree fell.She came out with her friend and found the car crushed by the tree and called 911.
It got snapped at it's trunk. Authorities at the scene could not say if it was a lightning strike or high winds that caused  the tree to fall.  Before  the vehicles can be moved, the tree will have to be cut up and removed. That could take a few hours.  Both cars are totaled.
A strong line of storms came through the area today after the heat index was ripe for severe storm to come through.