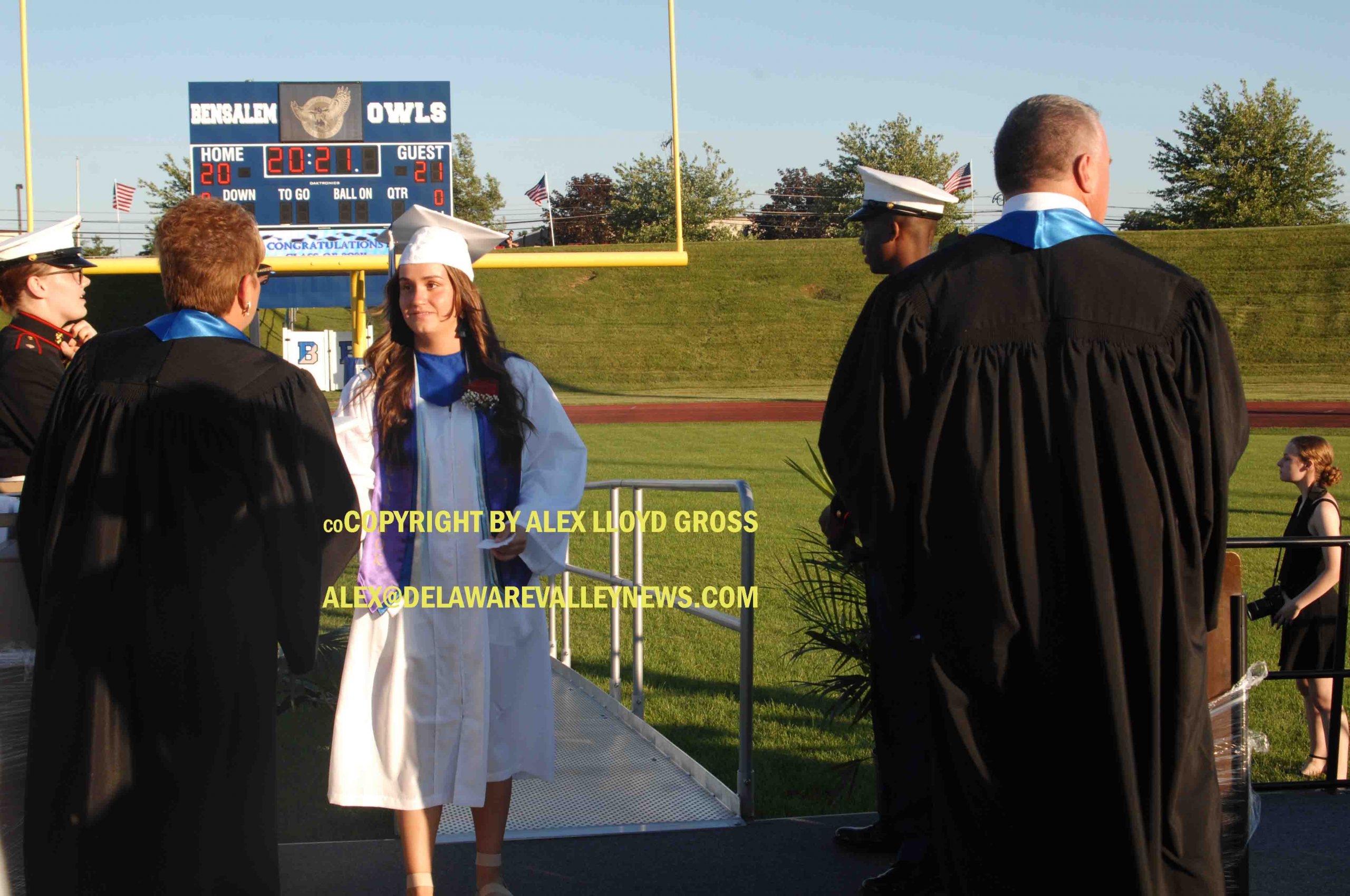 Bensalem Students Get "Normal" Graduation
---
by Alex Lloyd Gross
The graduation ceremony was held for the class of 2021 in Bensalem High School ( Bucks County PA)  last night, June 17 2021.  It was held at the football stadium and it was a return to normal.  Crowds were back and people could sit next to one another without mandatory masks.
The event started at 7:00 PM with the calling of names of over 200 students that got to graduate.  The procession started just out of view as girls and boys walked down different sides of the track.  As their names were called,  they got their diploma and were shown to their seat. The folding chairs were set up to read out "21" The students filled them up. The calling of the names took about one hour.
As soon as that had concluded, the class had a trick up their sleeve, as multiple blown up beach balls were tossed around before the commencement speeches were given.  When those shenanigans died down,  students heard for school administrators and others. It was last year when students from the class of 2020 had to  do a Drive-In graduation, in the parking lot of Parx Casino, which was closed at that time.