21 Year Old Female Identified and Charged In Troopers Death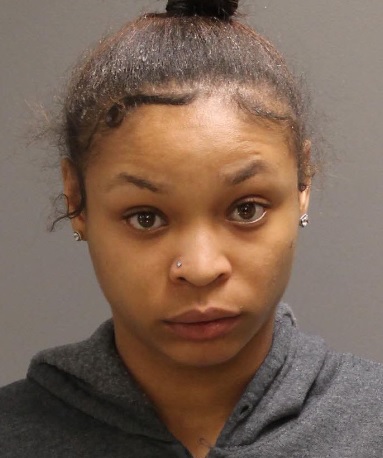 21 Year Old Female Identified and Charged In Troopers Death
---
by Alex Lloyd Gross
If you ask me, I'm the best drunk driver ever 😭😭😭

— TJ🦋 (@Tanae_jay) January 15, 2022
March 22, 2022
Murder of the third degree, 18 Pa C.S. § 2502(c), three counts;
homicide by vehicle while DUI, Title 75 § 3735, three counts;
homicide by vehicle, Title 75 § 3732, three counts;
manslaughter of a law enforcement officer in the second degree, 18 Pa C.S. § 2507(d), two counts;
involuntary manslaughter, 18 Pa C.S. § 2504, three counts;
recklessly endangering another person, 18 Pa C.S. § 2705, three counts;
driving under the influence, Title 75 § 3802; and
summary traffic violations, which include failing to drive at a safe speed, careless driving, and reckless driving.Those are the charges that 21 year old Jayana Tanae Webb is facing , after she allegedly  sped through an emergency scene and struck and killed two state troopers who were trying to put a pedestrian into their car. That person,Reyes Rivera Oliveras, 28, of Allentown also died at the scene. . Police allege that Webb was drunk at the time.
This hangover really kicked my ass sheesh!

— TJ🦋 (@Tanae_jay) January 22, 2022
The 21 year old is on social media and her posts show her glorifying alcohol. There are also videos circulating on social media, showing Webb dancing in a provocative manner, grinding on people and objects. She appears to work as a hair dresser.
The charges against her are serious and can put her behind bars for decades.
Some funeral details have been released for Trooper Martin Mack.
A viewing will be held at the Wade Funeral Home in Bristol Borough on March 30, 2022 It will run until 9:30 PM officials said. The services will be held the next day and those arrangements are being finalized.