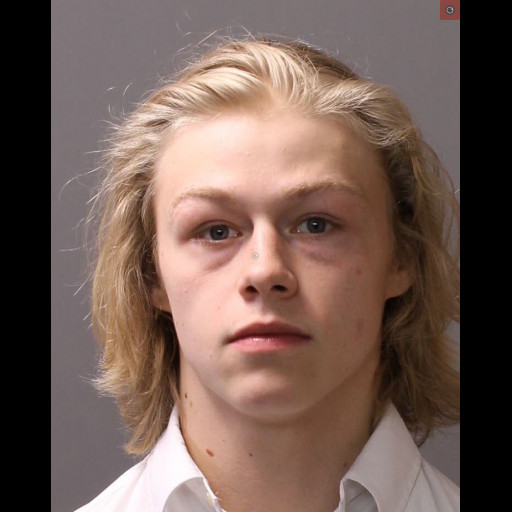 Bensalem Male Arrested For Croydon Hit and Run Fatal Christmas Eve
---
by Alex Lloyd Gross
April 28, 2022
Had Kevin Baker, Jr, from Bensalem simply stopped and called 911 on Christmas Eve, he would not be in trouble, police said.  He was indicted this week and turned himself in after a Grand Jury decided to charge him with leaving the scene of an accident involving death or injury and tampering with evidence.
It was 5:05 PM Christmas Eve 2021 and John Dugan left his house and was walking across State Road to get something at the Sunoco. He is diabetic and has trouble walking. He stumbled while he was on State Road and fell. At that time, police said, Baker was on the road, heading towards Bensalem. He  allegedly struck Dugan and ran him over with a red Silverado Pick-Up Truck. Police said he never stopped, never got assistance and kept going. According to police, had Baker stopped and remained at the scene, he would not have been charged. He was not speeding and there was no crosswalk.
According to police,  Dugan was pronounced dead at the hospital.  Police diligently prepared a news release and looked for security camera footage.  All  police departments in the area were put on the look out for the truck.  It was extensive news coverage that got the word out about a red Pick-Up truck police were looking for.
Baker's father saw this coverage and took his son and the truck to the Bristol Township Police Station. He gave consent to search the vehicle. .
Prior to this, police got a tip that Baker and his girlfriend  were in Morrisville and they were cleaning the front area of a red pick up truck. A neighbor saw this and videotaped the repairs. It turned out that Baker allegedly used hot water and duct tape to fix minor cosmetic damage to the truck that police said was caused by the State Road crash. Hot water was used to clean away any debris and could be used to clean away  DNA.
When questioned about what she knew,  the girlfriend claimed she was feeling ill and was asleep inside the truck at the time of the crash  She told the grand jury she knew nothing abut the crash until she heard her boyfriend and his father turned the truck in  at the police station.  According to the grand jury, she gave conflicting statements stating when she knew of her boyfriend's alleged involvement  in the accident.  According to the grand jury presentment, she testified that on December 28, 2021, she tested positive for COVID  but still babysat for a seven year old child with Kevin Jr.  They then decided to fix the truck, which is where the video was made by a neighbor in Morrisville. She has not been charged with any crime.
The security footage viewed by police showed the path of the pick up truck  afer it hit Dugan. The truck make a right turn onto Street Road in Bensalem and that video shewed a broken right fog light. That same truck was caught on video prior to the crash and the fog light was on.
Kevin Baker Jr. was arrested after he surrendered to police. He will have a preliminary hearing May 4, 2022 before District Justice Terry Hughes. His bail was set at $ 150,000/ 10 percent, which court records say was posted.