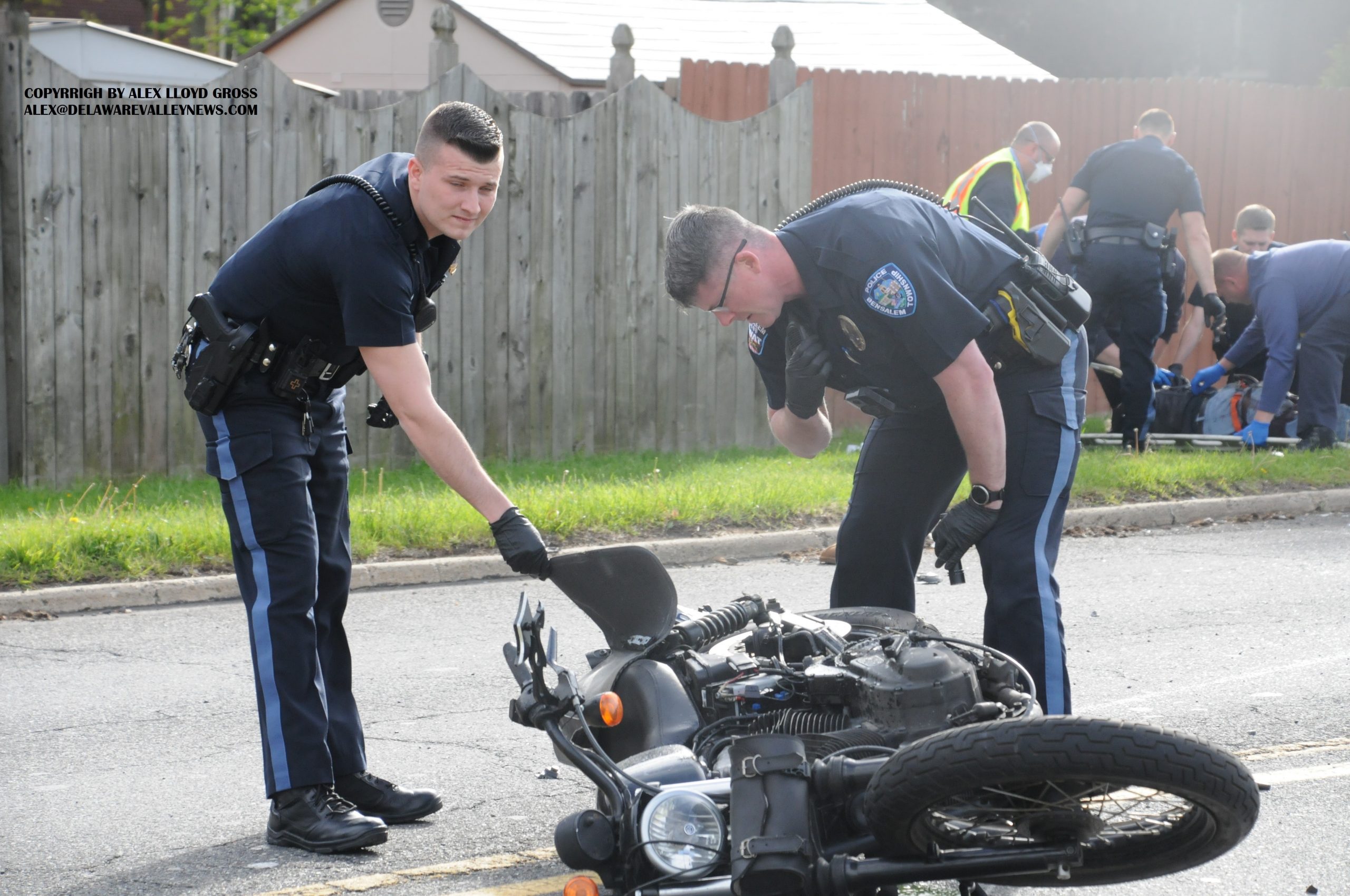 Male Faces Charges In Serious Motorcycle Crash In Bensalem
---
by Alex Lloyd Gross
July 15, 2022
It was during the afternoon of May 8, 2022 that a male driving motorcycle with a female passenger sped along Bridgewater Road in Bensalem Twp.  When the bike rounded a curve near Trace Drive  the driver, Christopher Little  of Bensalem lost control, due to excessive speed, police said in court documents. He laid the bike down and struck a curb.  Both Little and his passenger were hurt.
After the crash was cleared, police did an investigation and forwarded that information to the district attorney. Charges were approved last week against Christopher Little for DUI and he also had chemical traces in his blood, court records revealed.   He was also traveling at an excessive speed, police said.  The posted speed limit is 25 MPH and he was traveling in excess of double that, police said, in court documents.
Both Little and his passenger suffered serious injuries.  Little was charged by summons with DUI,  Reckless Endangering Another Person, speeding  and DUI controlled substance.  His next court hearing will be September 28, 2022. You can read the original story here.