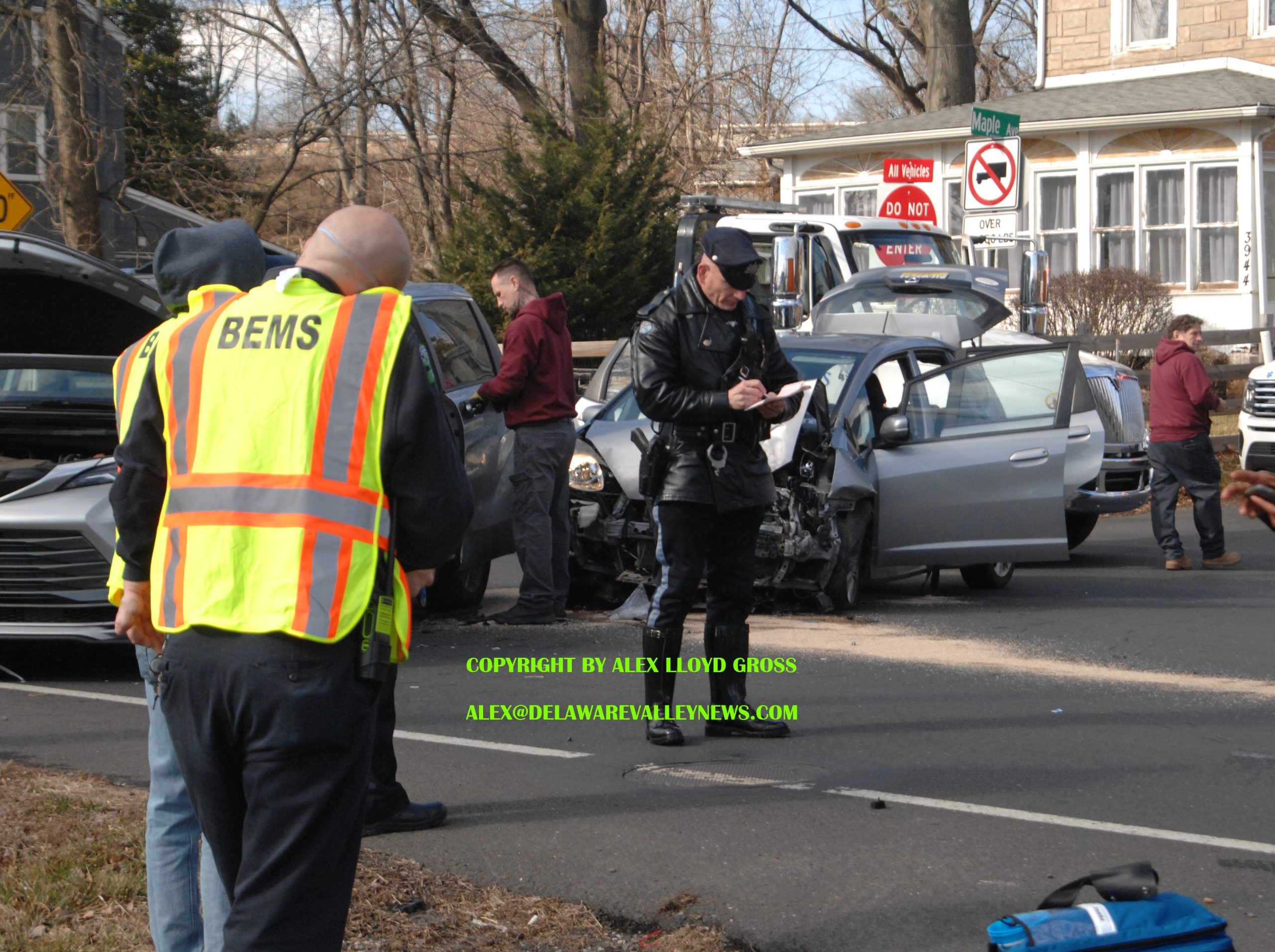 Multiple People Hurt In Bensalem Crash
---
by Alex Lloyd Gross
Feb 1 2023
Several people were sent to area hospitals  after two a vehicle crash in Bensalem, at the intersection of Bristol Pike and Maple.  This happened just before 12:30 PM, police said.
Originally, it came out as people trapped but everyone was able to either self extricate or get out with the help of emergency responders. None of the injuries are considered life threatening.  At least three medic units were called to the scene.
A vehicle disregarded a stop sign and slammed into a mini van that was northbound on Bristol Pike. The force of the crash moved the minivan several feet.
Rt. 13 was closed at Bensalem Boulevard  northbound. traffic was able to flow south, which had intermittent stoppage due to placement of wreckers to clean up the debris.  By 1:00 PM both lanes were open.