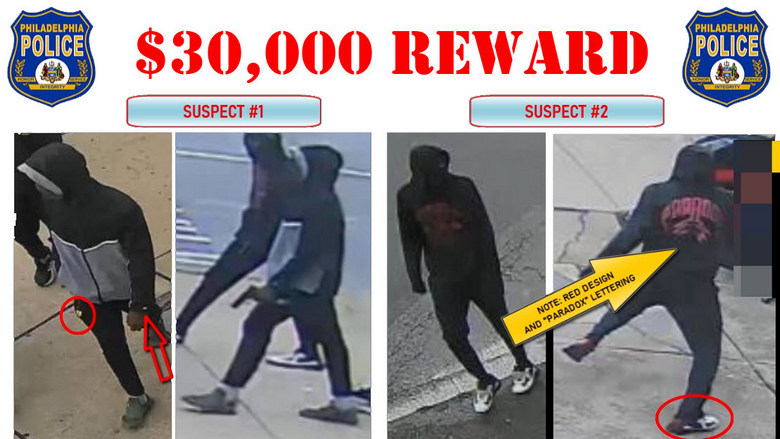 Video Released Of Cowardly Hoodlums Killing Devin Weedon
---
by Alex Lloyd Gross
March 30, 2023
Philadelphia Police released a video that shows four individuals  who are wanted for the brutal killing of Devin Weedon, near Simon Gratz High School .  The motive ,police said appears to be a robbery.
There are four males, all dressed in black,  one may have a cast on his left arm.  From police, there is a $30,000 reward offered for information that leads to the conviction of these males.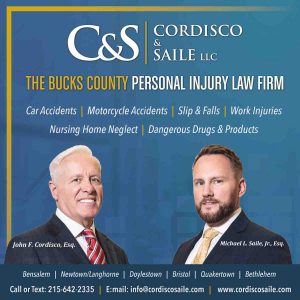 Under Pennsylvania law, all four will be charged with Weedon's death, as they were all there when it happened. After the shot was fired, you can watch them run away, almost getting hit by a car.
Suspect #1: Black Male, wearing a black over gray "Nike" brand hooded jacket with a white stripe separating the black and gray, a gray edge at the front of the black hood, black pants with a yellow "Ferrari" logo on the upper right thigh, white socks and light color shoes. The male was wearing a dark mask and was observed armed with a gun.
Suspect #2: Black Male, wearing a black hooded sweatshirt with a red design on the front and back and "PARADOX" written on the back, black pants athletic shoes with white and black markings and red heals.
Suspect #3: Black Male, wearing a black hooded sweatshirt with the District Council 33 logo on the left chest, black pants, black with white markings "Adidas" brand athletic shoes, and a camouflage patterned mask.
Suspect #4: Black Male, wearing a puffy winter coat with a "Guess" logo on the left upper shoulder over a green hooded sweatshirt, black pants, orange socks, dark colored shoes, dark colored mask and a red Phillies baseball style hat under the hooded sweatshirt.
To read the original story click here
If you see these suspects do not approach, contact 911 immediately.
To submit a tip via telephone, dial 215.686.TIPS (8477) or text a tip to 215.686.TIPS (8477).
All tips will be confidential.
If you have any information about this crime or these suspects, please contact:
Homicide Unit:
215-686-3334/3335
Det. Bartol #805
Det. Sweeney #939
DC 23-39-015762