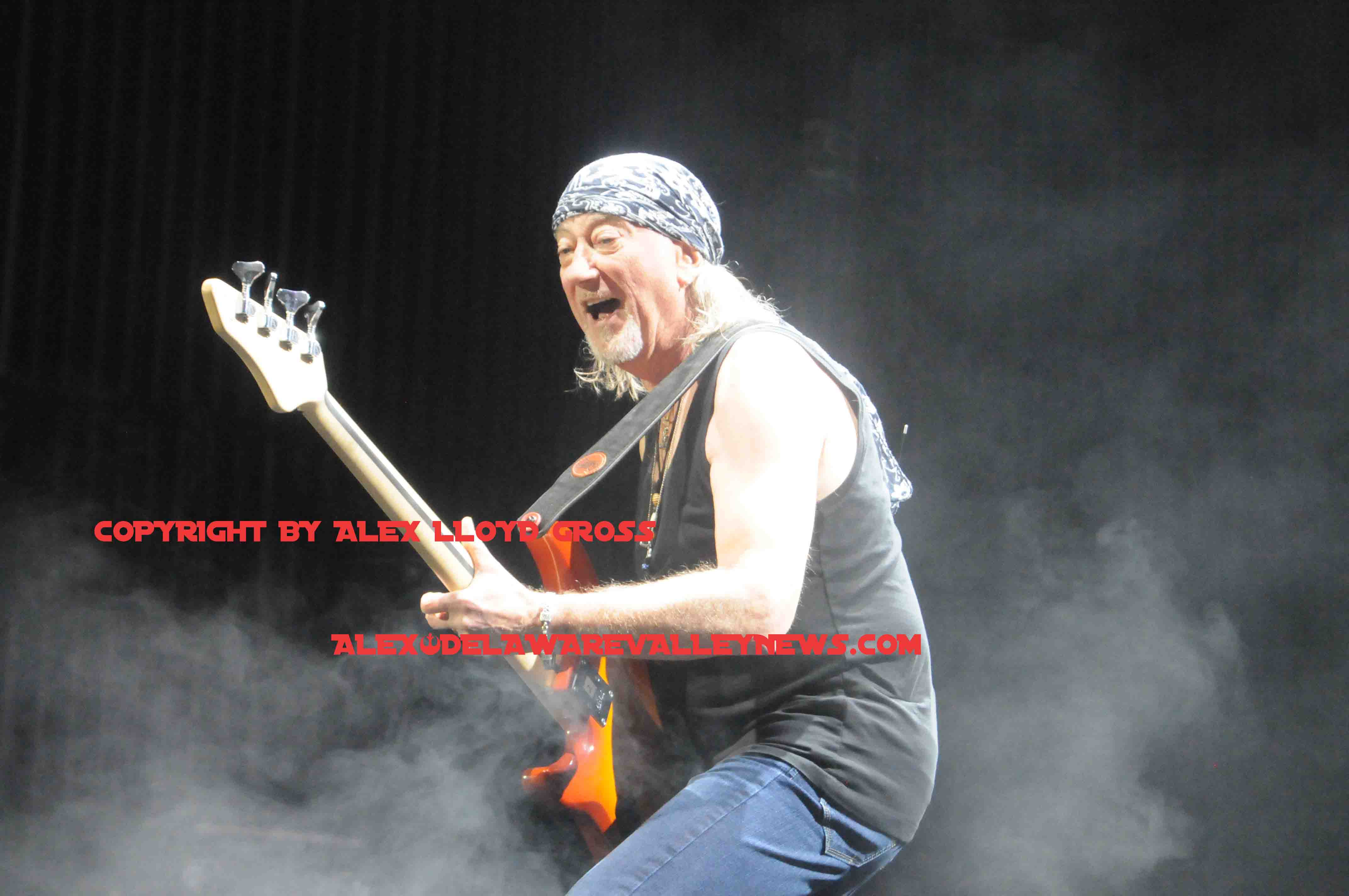 Deep Purple and Judas Priest deliver the goods to Camden
---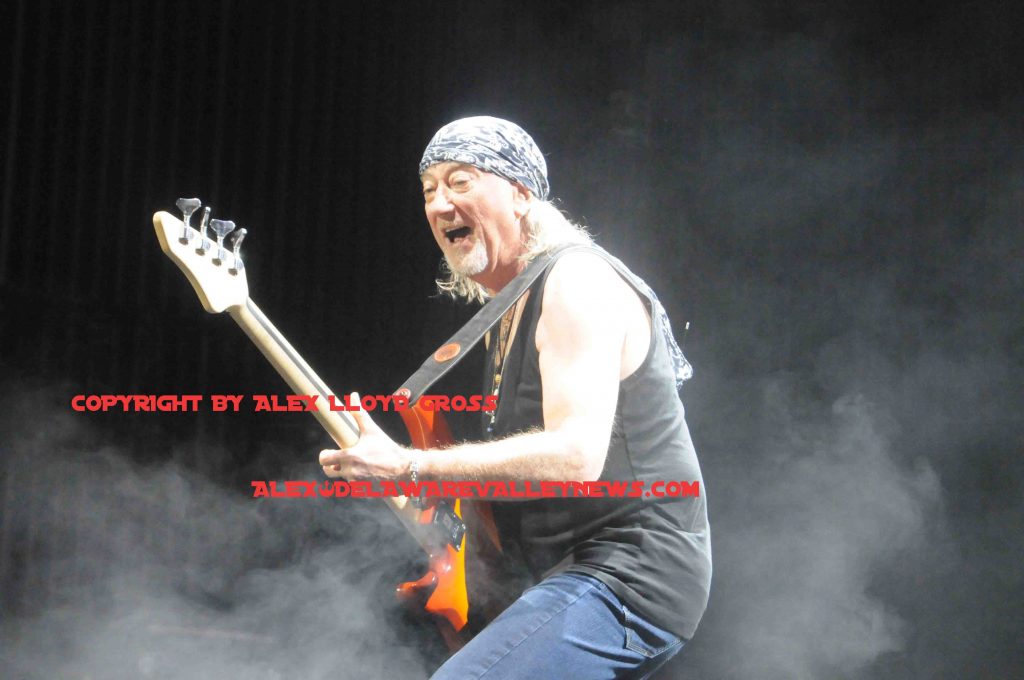 By Alex Lloyd Gross
Deep Purple headlined a concert in Camden at the amphitheater on the waterfront and brought Judas Priest with them .It was a night of hard rock that those who showed up will not soon forget.  The attendance could have been better. You can blame that squarely on booking a show on the night before a holy Jewish holiday, in this case Rosh Hashona. There has NEVER been any show that was booked on  Rosh Hashona, or Yom Kippur that did well in this area. Ever.  For those that went,  it was more room to party and to move.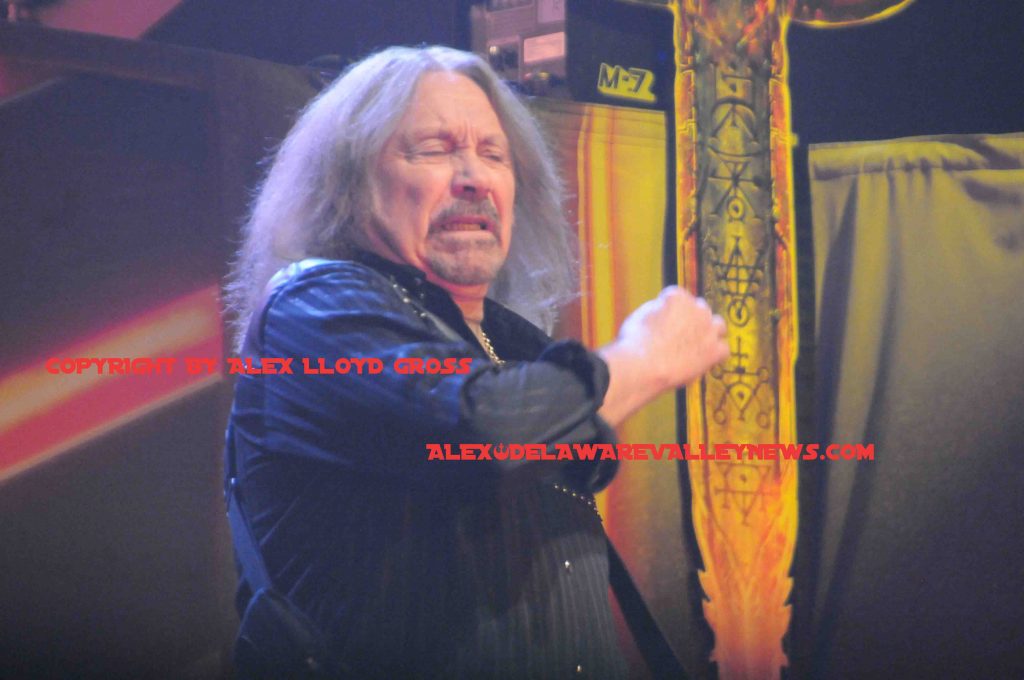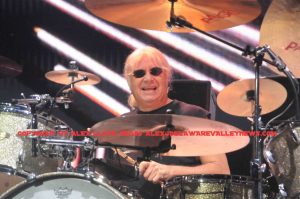 The band The Temperance Movement opened for about 30 minutes.  For a group that few had heard of before this night, they sold themselves well to the crowd who were there to see legends. By 7:50PM Judas Priest stormed the stage.  With original guitarists KK Downing and Glenn Tipton retired,  one might wonder just how good this band could be live. The new album Fire Power  has been released to great reviews. Rob Halford's voice is great. Live in concert, guitarists Richie Faulker and touring guitarist Andy Sneap pick up the slack. Fans hoping to see  Downing and Tipton clones should stay home. These two have their own style. They rock. They can play the classics like "Desert Plains" and "Metal Gods".  Fans in attendance want to hear the classics  but the band has a plethora  of newer stuff that people might not be as familiar with. Songs like "Lightning Strike" and the title song "Fire Power".
Watching Priest on stage is always a great experience.  They always fire on all cylinders.  They did "Breaking The Law" and "Livin' After Midnight" as encores.  Within a short time Deep Purple took the stage. It was different. First, the stage was clean. No monitors, no lights, nothing in the way to obstruct people's view of the stage. Fans came to hear classics and they were not disappointed.  "Smoke on the Water", "Highway Star"  and "Strange Kind of Woman" were all played.  Strange is an interesting song, with great hook lyrics. It's fantastic to see them do this live.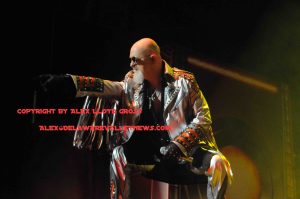 Of course, not all of the original band members are on this tour. Don Airey is on keyboards for the late John Lord. Steve Morse now takes care of the guitar duties. It was also great to watch this band play "Knocking At Your backdoor", which has some of the most sexually suggestive lyrics that slipped by program directors of WYSP and WMMR back in the day. You can still hear it on radio. Listen to the words but don't tell anyone what the song is about, lest they get offended and it gets removed from airplay by politically correct idiots.
Those idiots who get offended at everything had Judas Priest in their cross hairs and would accuse the band of promoting Satan or free sex. It's laughable now but Priest, and Purple were two bands that helped drive the Parents Music Resource Coalition made of of Washington Wives who had nothing better to do this their time. They were successful in getting warning labels put on music.  When a kid has a choice between two records, one having a sticker and one without, they will opt for the warning every single time.  They were responsible for  bands selling more records than they normally ever would on their own.
If this tour hits your city or anywhere close to it,  go.