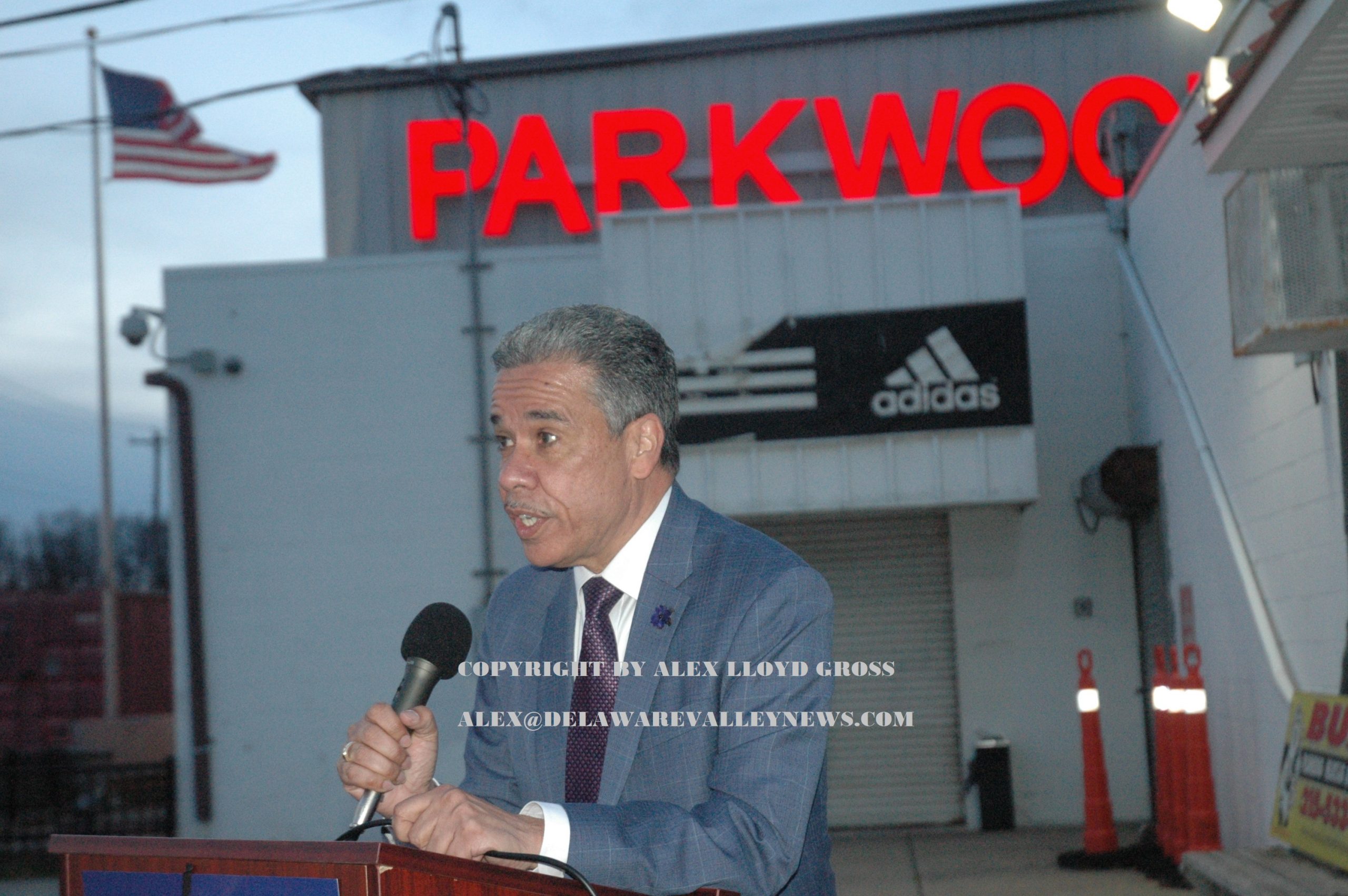 Philly DA Candidate Carlos Vega Meets Voters In Parkwood
---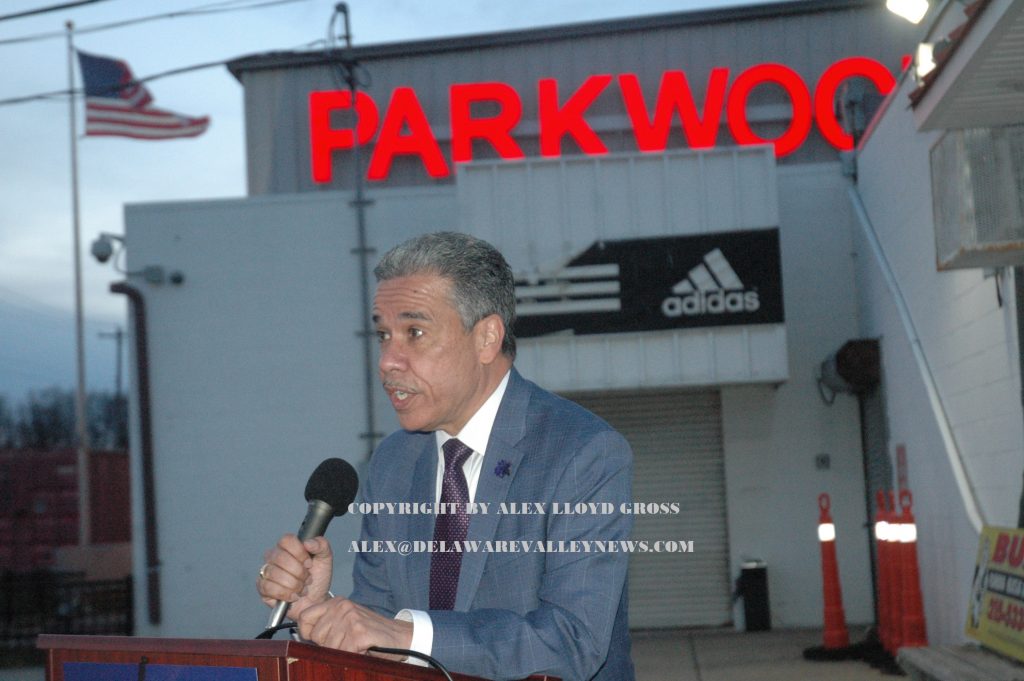 by Alex Lloyd Gross
Candidate for Philadelphia District Attorney  Carlos Vega  pulled into the parking lot of the Parkwood Recreation  Center to meet his supporters.  This happened Saturday night, April 3, 2021.  A handful of about 50 people showed up to hear him speak and to take photos with him.  Carlos was at ease.  This is his base, Larry Krasner is the current District Attorney. If Vega was not running,   and only the northeast and south Philly could vote, a busted roomba that runs in circles would beat Krasner.  The people that reside in Northeast and South Philadelphia are familiar  with Carlos Vega and are going to vote for him. Their minds are made up.  They do not need to show up on a chilly Saturday night to hear him speak.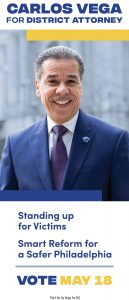 Introducing Vega was Patrick Moran, who is a first time candidate for the Court of Common Pleas.  He has worked as a civil attorney,  defending an insurance company for over 20 years.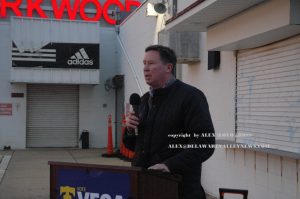 It was just after 7:00 PM when  Vega arrived at the Parkwood Rec Center.  This location, on Mechanicsville Road is as far just south of the county line.  About a mile  from where  Dominic Billa was killed last week at Philadelphia Mills Mall. "He was killed as he sat down to eat food, this never should have happened," Vega said, when he spoke of the murder.  It was ironic that Billa was the stepson of a detective in Larry Krasner's office.  Vega said that of the over 400 gun cases brought before Larry Krasner, he did not prosecute  the majority of them.  This ranges from pointing a gun, to a discharge of a gun..  Vega is painfully aware of people charged with serious , violent crimes getting a deal for little jail time.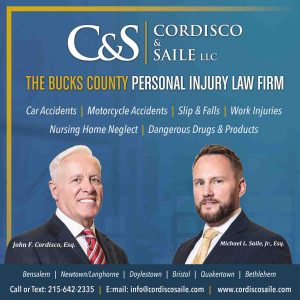 "There are crime victims out there that do not know what is going on with their case,  that is wrong, all this takes is a phone call," Vega  said during his remarks.  Carlos Vega is not naive. He referred to himself as an "underdog".  . There is big money rolling in to Krasner's camp. Money from George Soros and California supporters.  When Vega announced his candidacy , Krasner did not blink an eye. Now, Carlos Vega lives rent free in Krasner's head.  It was about two weeks ago that Larry Krasner called Carlos Vega a racist and a Trump supporter.

Addressing that, Vega laughed.  "Only in America, can a Puerto Rican be accused of being a White supremacist.. I guess I can run the Proud Boys now, according to Krasner,," Vega joked. Truth be told, it was Vega that suffered harassment because of his race as he was growing up. "I had to work two jobs, Larry Krasner has not done a day of real work in his life. Work where yours hands hurt, along with your back or your feet.  He should check his privilege," Vega said previously about this subject.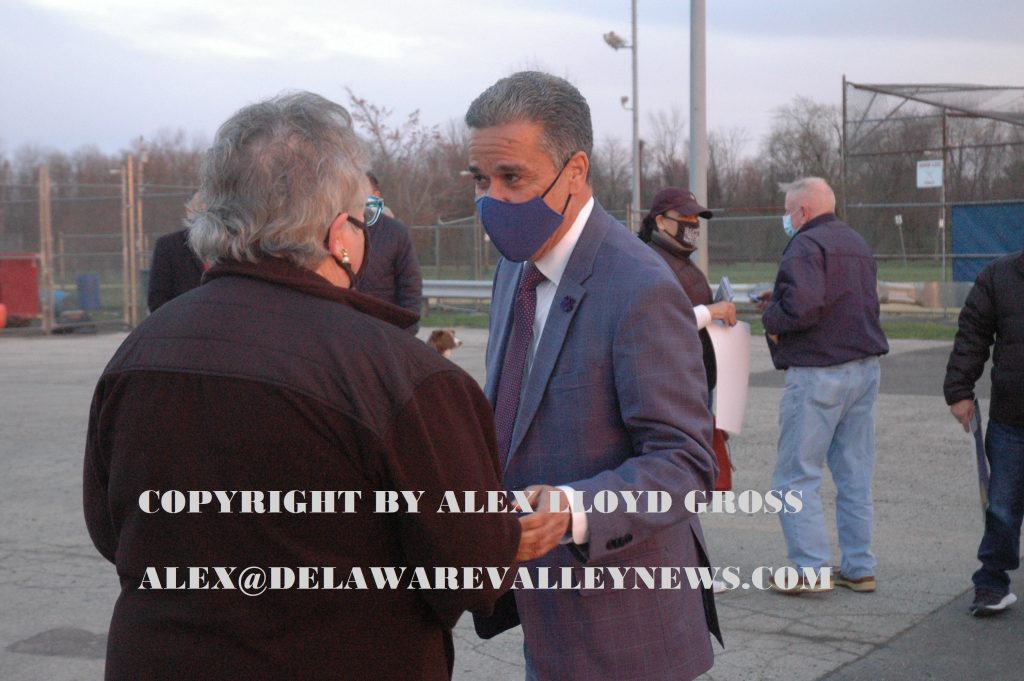 This election on May 18 will determine who will be the next District Attorney. The contenders are Vega and Krasner, both democrats. Charles Peruto who is running as a republican.  Should Krasner win, Peruto will continue his fight into November. If Vega wins,  Peruto  said he will suspend his campaign and Vega will be the next DA in Philadelphia.  Some people, are so disgusted with  the pace of violent crime that have said they will not vote for a democrat. 'Crime transcends political party. This is something that an individual should look at all of the candidates and vote for who they think is right for them," Vega said.  It must be noted that in May, a republican cannot vote for Carlos Vega. They must switch their party to democrat. A democrat  cannot vote for Charles Peruto.  They must switch to the republican party.