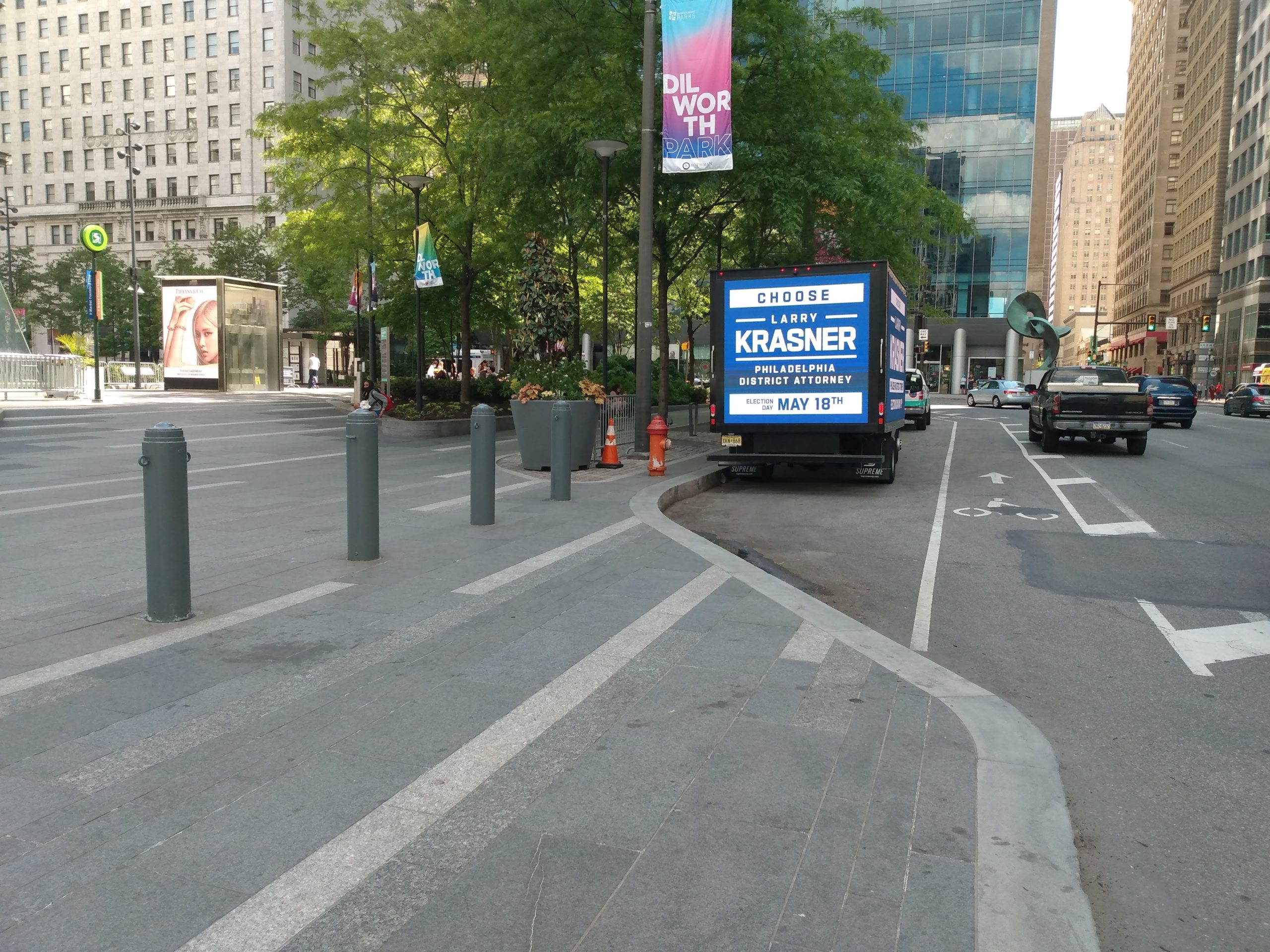 Stolen Campaign Signs, Bad Parking- Accusations= Philly DA's Race
---
by Alex Lloyd Gross
The Philadelphia District Attorney will be elected Tuesday. The republican candidate will be Charles Peruto, a prominent defense lawyer.  He wants to unseat democrat Larry Krasner.  The democrats running are Carlos Vega and Larry Krasner, the incumbent. Krasner is a progressive who has instituted massive change in the district attorney's office.   He wants to stay in office.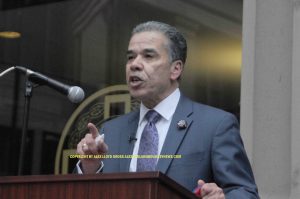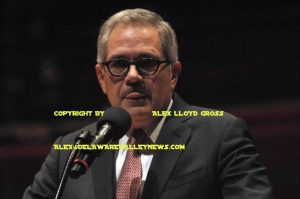 There are tens of thousands of people that like what Krasner is doing and want him to stay. He has raised more money than both candidates combined. Most of that money was sent in by out of state supporters that feel he is blessing for the city.  He has spent that money on TV, radio and newspaper ads and  a rolling truck with his name on it, which  makes it's way through center city.  It was spotted stopped at city hall, in front of a fire hydrant on Friday, May 14, 2021,  in the afternoon.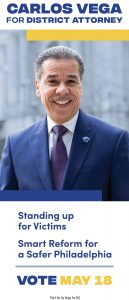 It was also missing a cone which should have been placed to the rear of the truck to warn vehicles and pedestrians.. This truck was in a restricted zone,  which makes it illegally stopped. It was not issued any tickets. To be fair, The truck is a rental out of New Jersey and was not owned or operated by Krasner or his campaign. It still does not look good for Krasner's campaign.
Krasner's challenger is Carlos Vega.  His money has come from thousands of people that think Krasner has been a curse on the city. Vega is not raking in millions for his campaign, so he must get the most bang for his buck. He spends it on flyers, yard signs and news media ads ( including this site). Unfortunately, for Vega, A few of  Krasner's supporters are not playing by the rules and some of them have taken  Vega For DA yard signs.  Any plot of grass that is not privately owned and had a Vega sign is fair game for Krasner's supporters to remove the signs. Vega supporters complain about thousands of missing signs all around the city.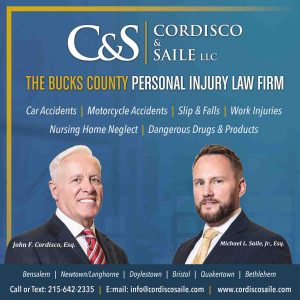 This frustrates campaign workers and candidates. Krasner has not complained about any of his signs being stolen.  His signs are visible on major though fares  and streets in all areas of the city..  The two men do not like each other. Vega was fired from Krasner's office , along with over 30 other DA's. Vega was an excellent homicide DA when he was let go. Krasner has said he was let go" for cause". He has refused to specifically say what Vega did wrong.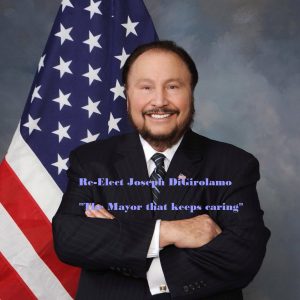 Krasner has also taken to calling Vega a racist, a Trump supporter, and a bully, without offering any evidence of his claims.  Vega is  of Puerto Rican heritage.  Charles Peruto has said that if Vega wins, he will suspend his campaign, all but guaranteeing Vega  the position of Philadelphia District Attorney in November.