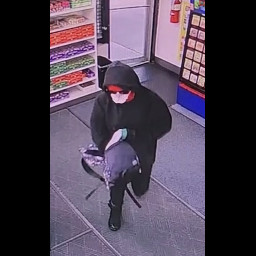 Woman Wanted For Armed Robbery Of A Store in Falls Twp.
---
by Alex Lloyd Gross
Oct 27, 2022
Police in Falls Township are hoping that you can identify the woman in the above photo. She is accused of robbing the Levittown News and Tobacco store located on 411 S Oxford Valley Road.

Police said that at 8:47 AM today, a white female entered the store. She was dressed in all black, wearing dark colored sunglasses, green medical gloves, a surgical mask, and carrying blue/purple floral-patterned backpack.
She displayed a black semi automatic handgun and took cash and lottery tickets. The lottery tickets were all marked and identified. Should one of those tickets be a winner, that yield more clues to help police catch her.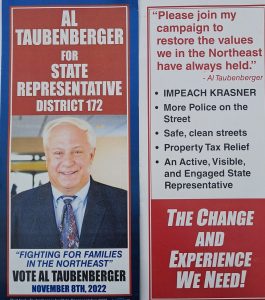 Anyone with information regarding the subject is asked to contact the assigned investigator, Detective Ronald MacPherson, at (215) 302-3347, or via email at
r.**********@fa********.com
, or anonymously at
ti******@fa********.com