Uriah Heep Living the Dream In Sellersville
---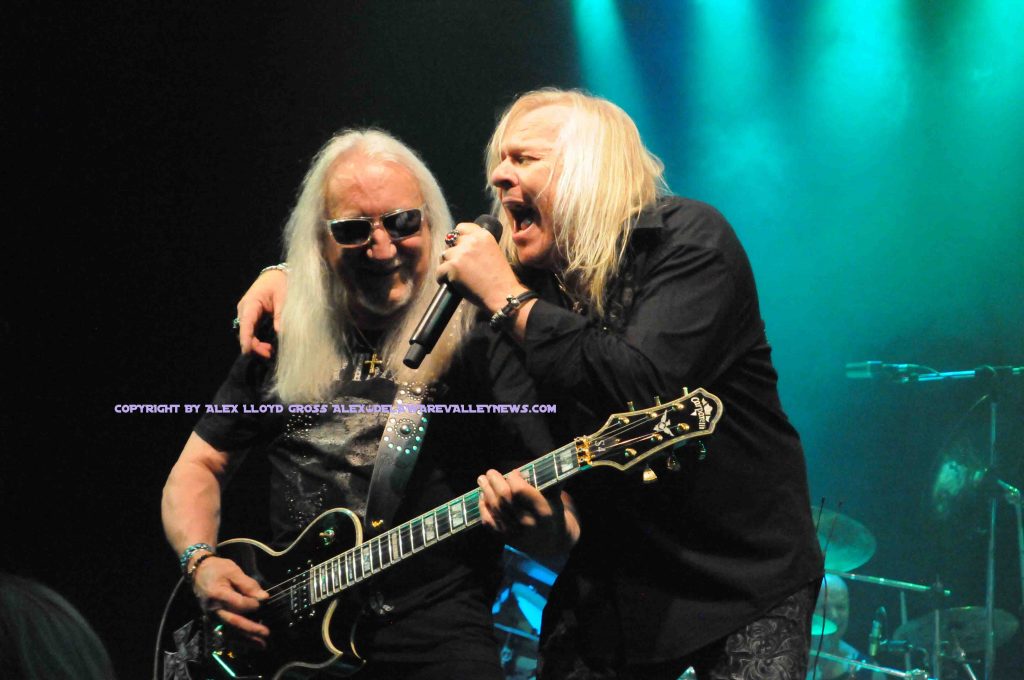 By Alex Lloyd Gross
Rockers Uriah Heep  took a break from a North American jaunt with Judas Priest  to play a headline show at the Sellersville Theater, Monday night May 20, 2019.   As promised by Mick Box, in an earlier interview they brought out six new songs from the brand new Living the Dream record . From show opener "Grazed by heaven to the title track, the new stuff was well received. This band is caught in a quandary.  Longtime fans want to hear obscure songs that have not been played in a while, like "The Wizard"  while casual fans want to hear "Sunrise"  and "July Morning".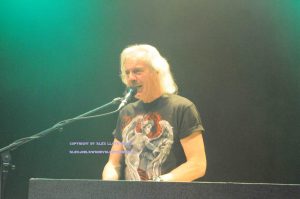 This show  was a good mix of classic  Heep and new material as well. "Rocks In the Road"  went over exceptionally well.  The crowd at Sellersville came to rock and a good many of them gave up their seats  to stand in the aisles.  While most people remained seated, they were enthusiastic  in their response to  the songs that were played.  The line up of Uriah Heep is stable and firing on all cylinders.
The show lasted about 90 minutes. With a look at the set list, Heep was not going to play "Lady In Black" nor were they going to play "Stealin". Just before the "Easy Living" was played to close out the show,  Phil Lanzon hit the familiar notes on the keyboard  for "Stealin", and before you know it, the band was playing the song which was not on the set list. Thanks Phil.
Prior to the show,  band members were walking the streets near the venue and they were spotted by fans. They were only too happy to oblige those fans with selfies and signatures. Some fans even brought out 8-tracks and cassette covers.   Heep members  signed them all.  Inside, merchandise was for sale ranging from $15.00 pins to $35.00 tee shirts.  Some members of the band were sporting Heep necklaces, They should have brought those to sell and they should have played "Lady In Black". Now,more than ever, with the world the way it is,that song makes sense.
If Uriah Heep and Judas Priest roll through your town, go.  This is a band you do NOT want to miss.  If you only know them for a song or two,  you must see them live. Then, it's guaranteed you will pick up their music and become more than just a casual fan. Uriah Heep= One of the most underrated bands EVER.